On March 24, a kid reporter impressed college basketball coach Frank Martin at a post-game conference with a question he'd never heard in his many years of coaching.
Max Bonnstetter, a 13-year-old reporter for Sports Illustrated Kids, attended the post-game conference after the South Carolina Gamecocks' win over Baylor. During the conference, Bonnstetter asked Frank Martin, South Carolina's coach, whether he valued technique or attitude more in his players when he teaches defense. Martin was clearly impressed.
"First of all, a lot of respect to you," Martin said. "That's a heck of a question. I've been doing this a long time and that's the first time anyone has ever asked me that. That's a heck of a question. Attitude comes first."
Footage of the exchange between Max and the coach has been retweeted thousands of times. Aside from a few reporters complaining about a kid attending the conference, Max has received a lot of positive feedback online.
According to VICE Sports, Max turned 13 earlier this month and began writing for Sports Illustrated Kids last year. His Twitter account, which currently has more than 1,900 followers, shows that he has interviewed several athletes and offered commentary on many sporting events.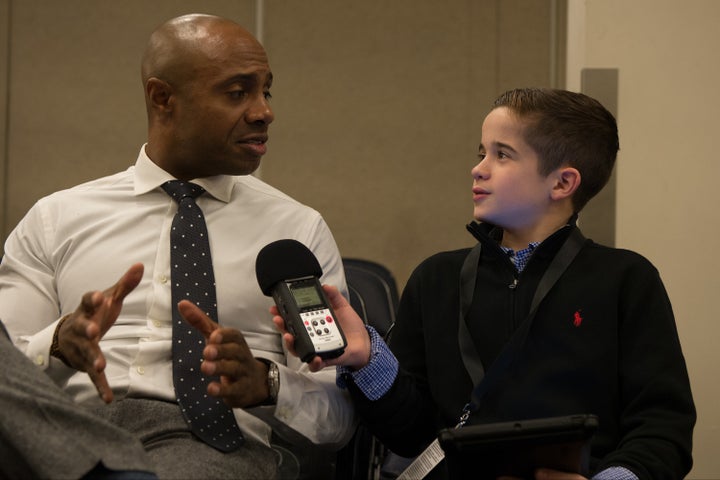 There's no doubt we'll be seeing more of this kid's byline.