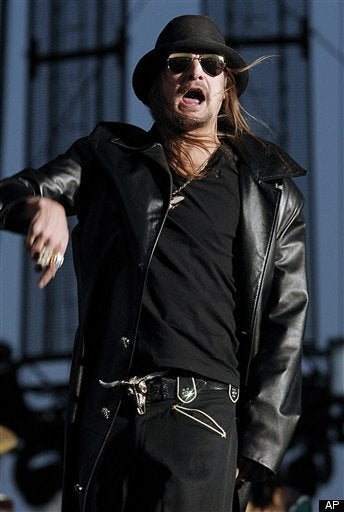 Kid Rock may be an American Badass, but he's not a fan of Twitter.
The rocker/rapper from Michigan told Rolling Stone (via Page Six):
"It's gay. If one more person asks me if I have a Twitter, I'm going to tell them, 'Twitter this [bleep], mother[bleep]er,' I don't have anything to say, and what I have to say is not that relevant. Anything that is relevant, I'm going to bottle it up and then squeeze it onto a record somewhere."
Anyone following this guy on twitter has been warned.
Popular in the Community