Kid Rock slammed NFL quarterback Colin Kaepernick's national anthem protest during a concert over the weekend.
While performing at Fenway Park in Boston, the singer shouted "f**k Colin Kaepernick" as he sang the song "Born Free." Ironically, because Kaepernick was "born free" in the USA, he's allowed to protest the national anthem however or whenever he wants.
It seems the irony was lost on Kid Rock and the crowd, who enthusiastically cheered the singer on. You can watch the moment happen about 51 seconds in:
Considering this is coming from a man who's gotten in trouble for flying the Confederate flag at his concerts, his opinions are pretty much what you'd expect.
"Sitting or kneeling down during the national anthem is a disgrace to those people who have served and currently serve our country," Upton wrote in a caption for an Instagram photo of the four players kneeling. "Sitting down during the national anthem on September 11th is even more horrific."
"I am not going to stand up to show pride in a flag for a country that oppresses black people and people of color," Kaepernick said to NFL.com's Steve Wyche. "To me, this is bigger than football, and it would be selfish on my part to look the other way. There are bodies in the street and people getting paid leave and getting away with murder."
Before You Go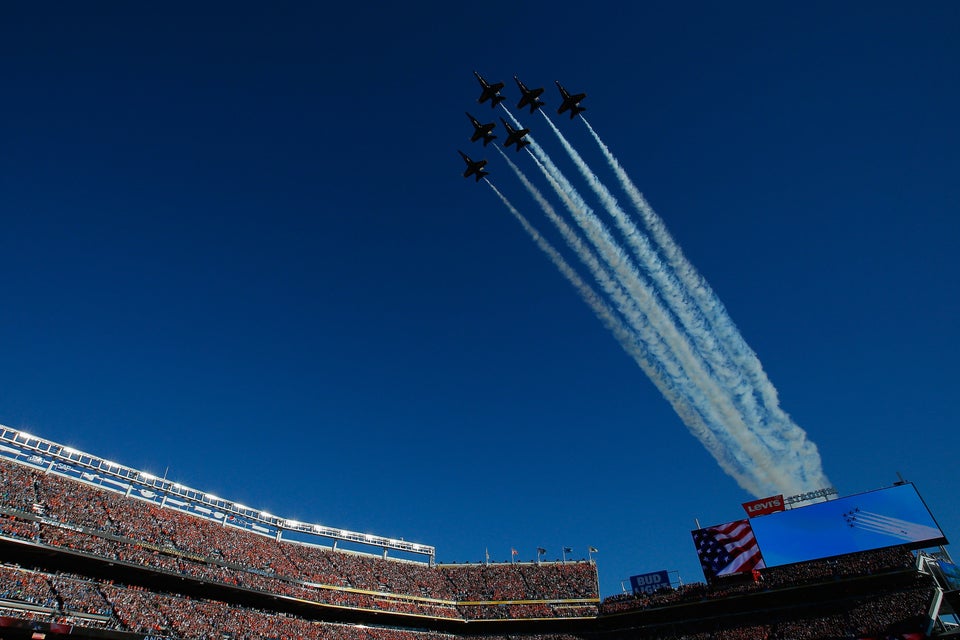 Patriotism At NFL Games
Popular in the Community