UPDATE: In a statement released Thursday evening titled "Once Again The Press Is Wrong," rocker Kid Rock attacked the media and doubled down on his claim that he plans to run for U.S. Senate.
"First of all, I've got 15 days from my announcement to file paperwork with the [Federal Election Commission]!" he wrote. "Second, I'm not signed to Warner Bros!!! - which simple fact-checking would have revealed. I have recently worked out a unique deal with BMG, Broken Bow, CAA and Live Nation to release music ON MY TERMS. Like politicians write books during their campaigns, I'm planning on putting out music during mine and IT ALL STARTS TONIGHT AT MIDNIGHT."
"It's not a hoax, it's a strategy and marketing 101!" he wrote.
Kid Rock went on to write that while Democratic incumbent Sen. Debbie Stabenow (Mich.) "is better at playing politics," he plans to "keep doing what I do best, which is being a voice for tax paying, hardworking AMERICANS and letting politicians like [Stabenow] know that We the People are sick and tired of their bullshit!"
Kid Rock, the Detroit rapper of "bawitdaba da bang a dang" fame and outspoken supporter of President Donald Trump, announced on Wednesday that he may be running for a seat in the U.S. Senate in 2018 ― and no one can tell if they should believe him.
The famous rocker ― who also goes by "Detroit cowboy," "American badass" or simply "the Kid" ― hinted at a bid for a Senate seat in Michigan by tweeting to his fans that the website KidRockforSenate.com is real.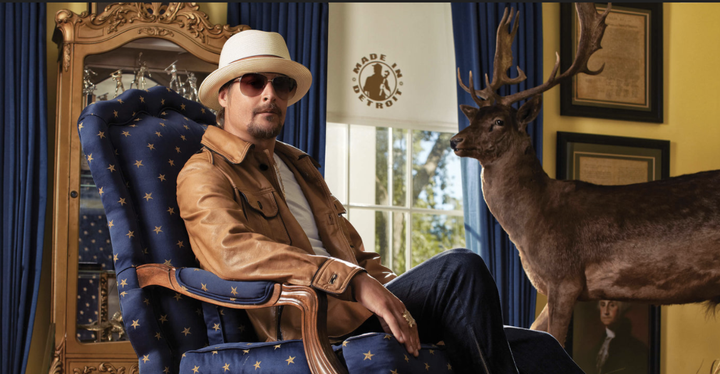 "Stay tuned, I will have a major announcement in the near future," he said after sharing a link to his site, which includes a picture of himself sitting in an office under a generic campaign logo for 2018 and above large text that asks, "ARE YOU SCARED?"
Other campaign messages on his website include "I'll rock the party," "Get in the Senate and try to help someone" and "Pimp of the nation."
When asked if the tweet and website was a real campaign announcement or a publicity stunt, a representative for Kid Rock just directed HuffPost to the artist's official Facebook page.
Although the campaign website is already selling T-shirts, trucker hats and lawn signs that read "Kid Rock for U.S. Senate," there isn't much there to suggest the rapper's bid for the Senate is genuine.
The website includes a link to buy Kid Rock's campaign merchandise, but it leads to a webpage apparently hosted by Warner Brother Records and links to other pages where fans can buy Kid Rock's music and other merchandise unrelated to his alleged political campaign.
Kid Rock's stage name and his real name, Robert James Ritchie, also don't appear to be registered with the Federal Election Commission, leading many people to be rightfully suspicious.
This isn't the first time people on the internet have floated rumors of Kid Rock running for the Senate.
In February, news reports claimed that GOP officials in Michigan were considering asking the rapper to run against the state's Democratic incumbent, Sen. Debbie Stabenow, who is up for re-election in 2018. Kid Rock's unveiled website domain was also created in February and expires in 2022, according to online domain records.
As Reuters reporter David Shepeardson pointed out, Kid Rock may have just been using February's headlines to capitalize on self-promotion. Backing up that theory is the fact that in January, Kid Rock announced he would release a new album in late summer, Billboard reported. So far this year, the rapper has yet to announce any new records.
Whatever the reason for Kid Rock's purported campaign website, the artist did get a rise out of people on Wednesday.
"I concede he is better at playing the guitar and I'll keep doing what I do best, which is fighting for Michigan," Stabenow tweeted.
Other people on Twitter, where Kid Rock became a trending topic, reacted with much less tact.
Before You Go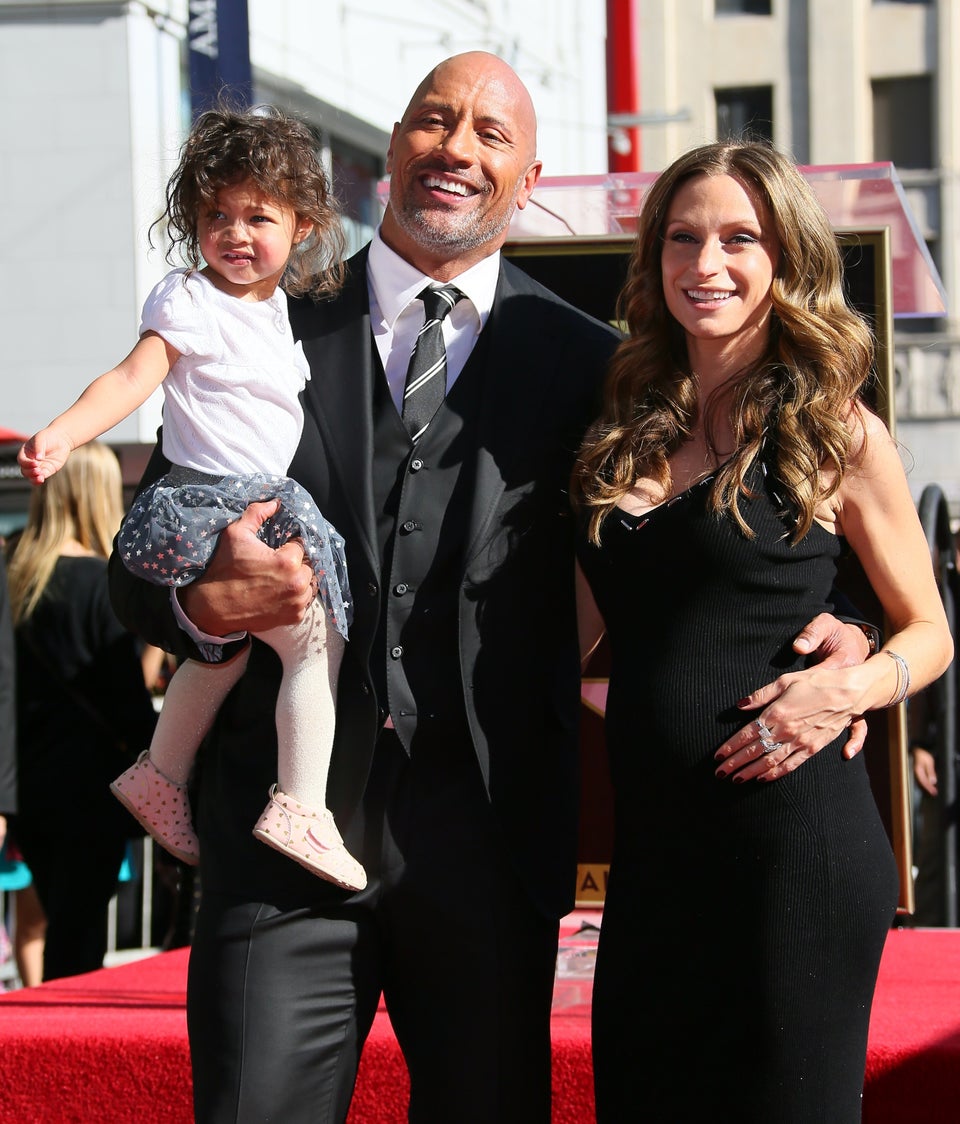 Celebrity Photos 2017
Popular in the Community