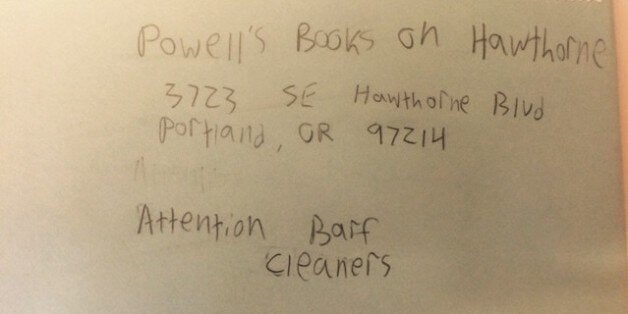 There is no greater display of proper etiquette than a handwritten note saying sorry for barfing in a bookstore.
The note arrived at Powell's on April 1, addressed with "Attention Barf Cleaners," included a Ben & Jerry's gift card, and was signed "From Jack, aka the kid that puked right next to the bathroom."
Jennifer Wicka, who manages the store, had the unfortunate task of cleaning up the mess.
"Somebody just told me that their friend puked right outside the bathroom, and sure enough there it was," Wicka told ABC. "It was spread out really far, like 10 feet in diameter."
Liz Crain, a Portland resident and Wicka's friend, posted a photo of the note to Twitter, and the message went viral.
Jack aka the Kid that Puked Right Next to the Bathroom has yet to be located for a comment.
Related
Before You Go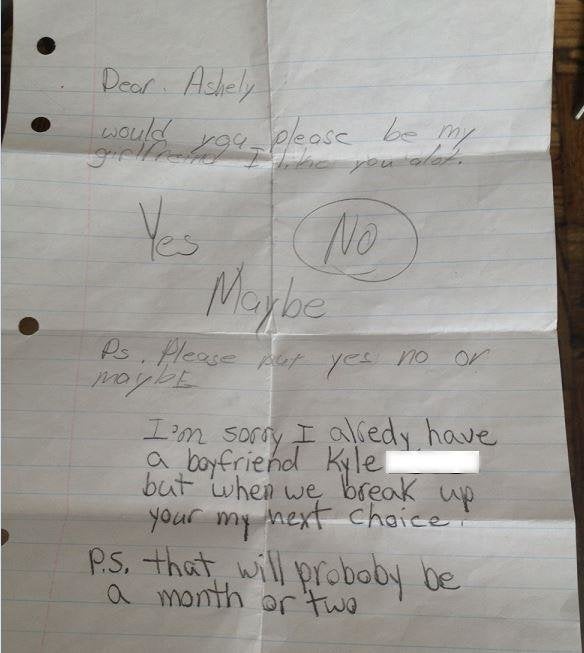 Cute Kid Notes