They really put the "kid" in "kidnapped."
A pair of suspects in San Diego were caught on tape abducting a 6-month-old goat from a local petting zoo sometime between Sunday evening and Monday morning.
The goat, whose name is "Billy," was returned early Monday with bright pink nail polish painted on its hooves, according to Darryl Dadon, owner of PB Pumpkins, where the petting zoo is located.
"We've tried to remove [the polish], but it's not coming off," he told The Huffington Post.
Surveillance tape captured the goat-nappers in action, but not the nefarious hoof-painting. The suspects are described as a white woman in her 20s who climbed over the fence, assisted by a white man in his 20s with a thin build wearing jeans and a long-sleeved shirt, according to KSWB-TV.
Dadon said nothing else was stolen from the property.
At first, the theft got his goat, and he filed a police report, but he canceled it when the kid was returned before business the next day.
"I was just happy to get the goat back," he said.
So far, no other petting zoos in the area have reported similar miscreant manicurists.

Related
Before You Go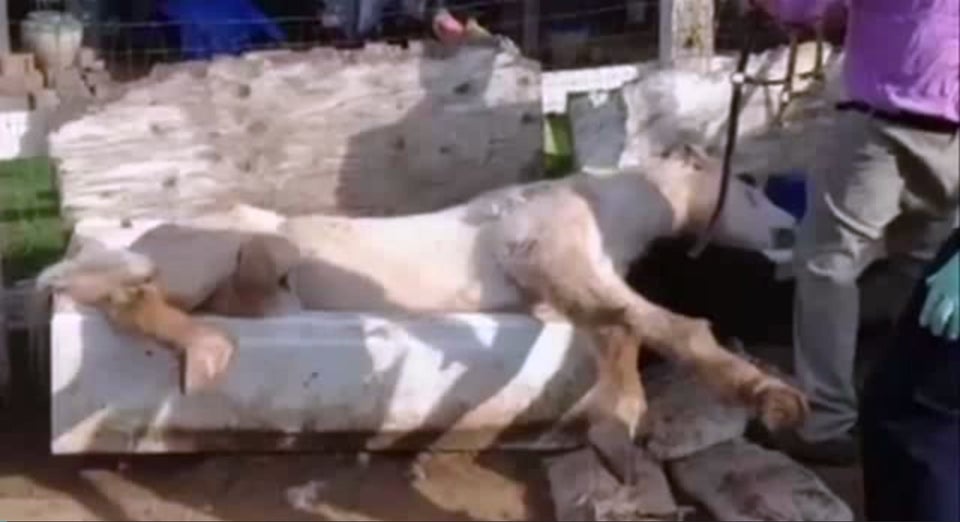 Animals In The News
Popular in the Community