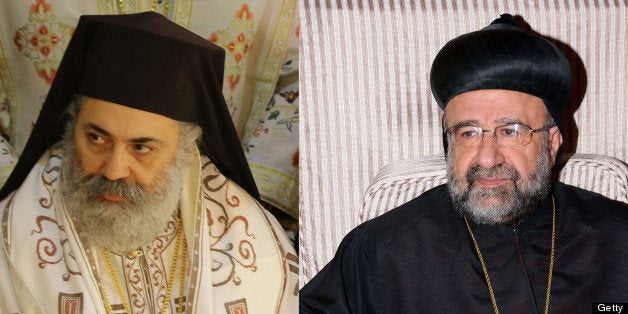 Metropolitan Mar Gregorios Yohanna Ibrahim and Metropolitan Boulous Yazigi have been captured for over 100 days now, despite the calls for their release by religious leaders of all faiths from around the world.
The bishops were kidnapped on Monday, April 22, 2013, by an unknown group near the Turkish-Syrian border between Aleppo and Antioch. Ibrahim is the Syrian Orthodox Archbishop of Aleppo, and Yazigi is the Greek Orthodox Bishop of Aleppo.
The two sister churches have publicly and in private and continue today to exert every effort at local, regional and global levels. These efforts concentrated on all types of communication with honorable ministers, members of parliament, ambassadors, their holiness patriarchs and their graces archbishops and bishops and extending the communication channels to include the United Nations and many other stakeholders and friends, as the two churches pursued every opportunity that was proposed by the loving friends and left no stone unturned to secure their release which to date has not eventuated.

We note with utmost surprise how small and big states have shown their ignorance when it came to this serious and dangerous event.

Today, on the occasion of the centenary day of this inhumane absence and unethical handling of two Archbishops that represent the love of God and serve the people of every religion and national affiliation, especially humanitarian organizations working in the service of human beings.
The kidnappers have not indicated the whereabouts of the two Archbishops and have not announced their identity and what are their demands or the purpose behind their inhuman act.

...

We appeal to the international community on various levels and in every place to work with us to facilitate the work of our committee and the friends of the two Archbishop who seek to spread peace and tranquility all over the world, and emphasize that any service provided to this committee is a service to God and humanity, remembering the words of our Lord and Savior Jesus Christ: Blessed are the peacemakers, for they shall be called sons of God. (Mathew 5:9)
Religions for Peace, the world's largest multi-religious organization, called again on Wednesday for the release of the two leaders. In a call to action they said, "Release the Bishops! Let them take up together with Syria's other religious leaders the hard but essential work of stemming sectarian violence and building a just peace. Religions for Peace asks all men and women of religious belief to pray—each according to his or her tradition—for the Bishops and for the well-being of all Syrians."
See Archbishop Mar Gregorios Yohanna Ibrahim speak about the Syrian conflict on HuffPost Live on October 25, 2012 here:
Before You Go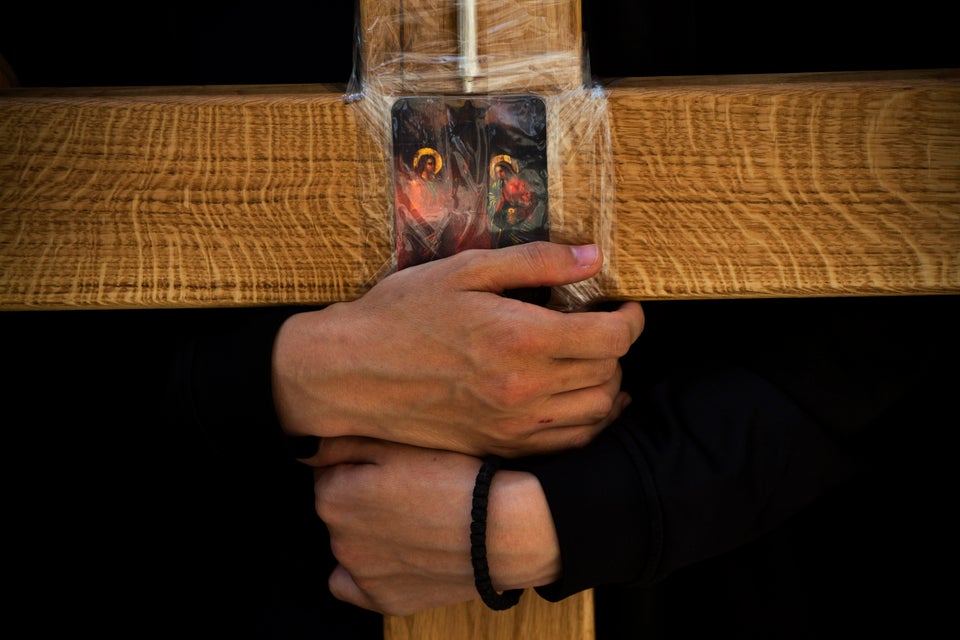 Orthodox Holy Week
Popular in the Community