Authorities in Connecticut recently arrested a man who allegedly used an alligator in a bizarre attempt to extort money from the family of a man he's accused of kidnapping.
"They got this alligator on me, and they saying that if no money is given they are gonna have him chewing on me," the victim said in an April 6 phone call to an aunt living in Bridgeport, according to The Connecticut Post.
The victim, identified only as a 21-year-old man, reportedly told his aunt he'd been kidnapped and the man who'd abducted him was demanding an $800 ransom in exchange for his release.
When the woman demanded proof that her nephew was unharmed, the kidnapper allegedly texted her a photo of her nephew, hog-tied in a tub, with a 3-foot American alligator on his back, baring its teeth.
Police traced the phone that had been used to communicate with the aunt and were ultimately able to find the suspect and the victim at a hotel in Shelton. Authorities said the victim had burn marks on his face and arm, and he allegedly said the assailant had inflicted with a lighter.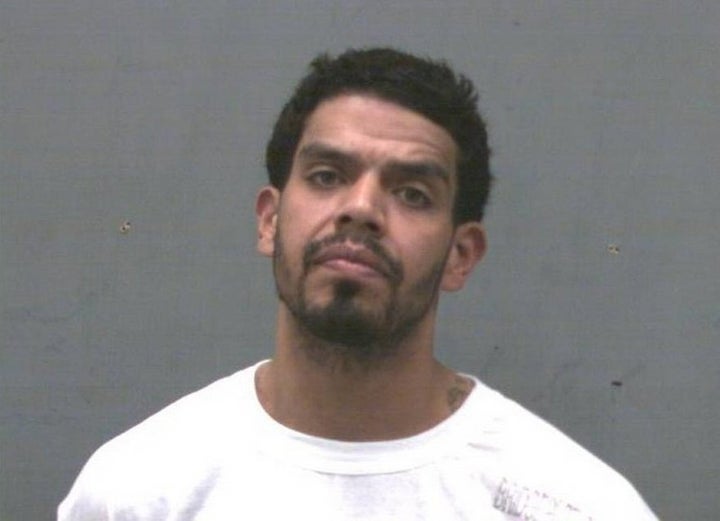 The suspect, who was reportedly armed with a large knife, has been identified as Isaias Garcia, 30, of Garland, Texas. A woman at the hotel who identified herself as Garcia's girlfriend has reportedly been questioned but not charged.
"It is an outrageous case, but it is clear from the evidence that this young man's life was in danger," Bridgeport Police Lt. Christopher LaMaine told The Connecticut Post. "This was no joke."
It's unclear whether Garcia knew the alleged victim. Bridgeport police did not return multiple calls for comment Thursday.
Garcia faces multiple charges, including kidnapping, attempted larceny by extortion and unlawful restraint and assault. He pleaded not guilty to the charges on Tuesday. He's being held at Bridgeport Correctional Center on $345,000 bond and is expected to appear in court again next month, according to CBS News.
The gator, which authorities say was unharmed, was picked up by the state Department of Environmental Protection, News 12 Connecticut reported.
Calling all HuffPost superfans!
Sign up for membership to become a founding member and help shape HuffPost's next chapter