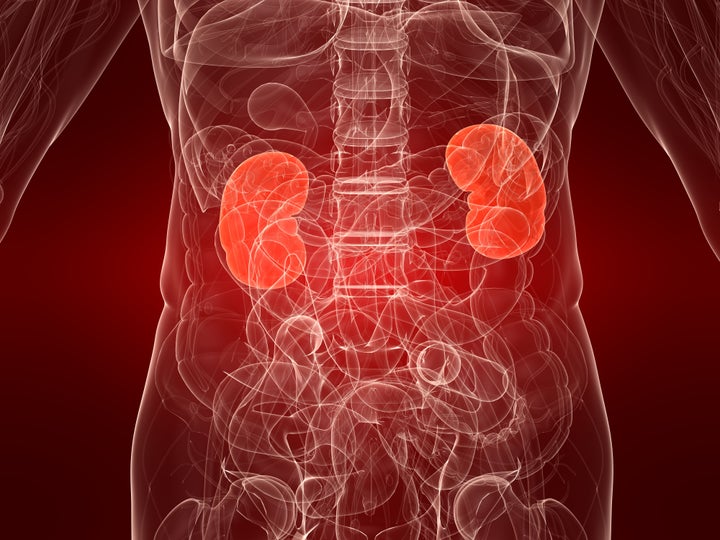 As a former boxer and an advocate for well-balanced lifestyles, I pay close attention to the barrage of health and wellness advice being proffered by medical "experts." New potential health threats are surfaced on a daily basis, to the point where we all get overwhelmed and confused because it is difficult to separate disease prevention facts from fiction. However, diligent adherence to simple and proven prevention measures can help everyone fight America's "silent killer" -- kidney disease.
More than 31 million Americans are affected by kidney disease, making it the nation's eighth leading cause of death. Kidney disease earned the silent killer title because its symptoms often go undetected until the life-threatening disease is quite advanced. I was shocked to learn how many people in the United States currently have kidney disease, and even more surprised to learn that nine out of 10 people with early kidney disease aren't even aware they are affected. Also, this disease is particularly prevalent among African Americans, who are nearly four times more likely to develop kidney disease than Caucasians.
As March was National Kidney Month, it was a time for a national title match with this silent killer. Although Kidney Month has come to an end, I am still encouraging everyone I know to Pair Up with the American Kidney Fund (AKF) and me to knock out kidney disease. AKF, a national non-profit organization dedicated to kidney disease education and prevention, conducts screenings across the country throughout the year and provides healthy lifestyle guidance for the prevention of kidney disease. I recently joined forces with the organization to launch its Pair Up campaign, which encourages women, as the primary caregivers in the family, to protect their loved ones and friends by pairing up to combat kidney disease. There's a great website (www.PairUpNow.org) that includes a video message from me, which explains why Pair Up is so important. While AKF's efforts to fight kidney disease occur every month of the year, in March we take off the gloves and go the distance in generating awareness about kidney disease prevention.
The past month has been eventful, for both me and kidney advocates across the country. I kicked off Kidney Month on March 1 at AKF's Kidney Action Day on Capitol Hill. We realize that fighting kidney disease takes pairing up in families, with friends, within communities and among members of Congress. Our efforts will only be effective if we have legislation in place that allows for the proper funding and care to support someone with kidney disease. To explain the importance of adequate funding and support first-hand, AKF brought 10 patient-advocates from across the country to Washington and gave them the opportunity to share their story with their members of Congress.
AKF's Kidney Month activities expanded beyond Capitol Hill and continued across the country throughout the month. In Washington, D.C., Atlanta, Chicago and Raleigh, N.C, AKF hosted free kidney screenings as well as provided educational materials about kidney disease. AKF's free screening program kicks off annually each March and continues throughout the year across the nation.
I urge everyone to take a moment to learn ways to keep your kidneys healthy. Visit PairUpNow.org and take the Pair Up Challenge. Then, learn about your risk for kidney disease, get screened and make simple lifestyle changes that will keep this vital organ healthy. Every month, not only in March, it's important to make your family's health and kidney disease prevention the main event in your home.
Health and fitness are my work and my passion. As a former professional athlete and a four-time world champion boxer, I know the importance that an active and healthy lifestyle plays not only in quality of life, but also in preventing diseases. You can start by taking simple steps to a healthy lifestyle by being physically active, maintaining a healthy weight and eating healthier.
Now is the time to win this fight! Pair Up with a friend or loved one, learn about your risks and take steps to knock out kidney disease.

REAL LIFE. REAL NEWS. REAL VOICES.
Help us tell more of the stories that matter from voices that too often remain unheard.