The past year has been a whirlwind for Ashley McIntyre and Danny Robinson -- a kidney donor and kidney transplant patient, respectively, who started the year as strangers and finished it as fiancés.
Ashley first heard about Danny from her mom, who had learned about his tragic story on a local Louisville, Kentucky radio show. Danny was a 25-year-old electrician working full-time while undergoing 12 hours of dialysis a week to manage an inflammatory kidney disease called IgA nephropathy. He needed a transplant, but none of his family members were a match.
"He lost his father to brain cancer in 2012 and their house burnt down on Christmas Day in 2011," Ashley told The Huffington Post. "It was just one thing after the other. Hearing all of that and knowing he was only 25 was a lot for anybody."
When asked what compelled her to make such a sacrifice for a stranger, she simply said, "I took the whole process very seriously -- I did my research and everything. But to me, as long as the doctor said I was fine and I was going to be fine and that it would work for Danny, it was like, why not give up a kidney to someone who needs it?"
Ashley and Danny were a match throughout each step of the pre-transplant testing. She told HuffPost Weddings that she had been adamant about not meeting Danny and his family until the surgery seemed like a sure thing; up until that point, she had been primarily corresponding with his mom. So in March 2014, they finally met face-to-face with their families at The Cheesecake Factory.
"I was extremely nervous -- over-the-top nervous," Ashley said of their first encounter. "But as soon as we sat down and started talking, it was like immediately I just felt like I had known him forever. Everything his mom had told me up until that point was true -- about him being a truly good human being, just a good person all the way around. My dad was very taken aback about how put together he was. He said he could tell he was a genuine person."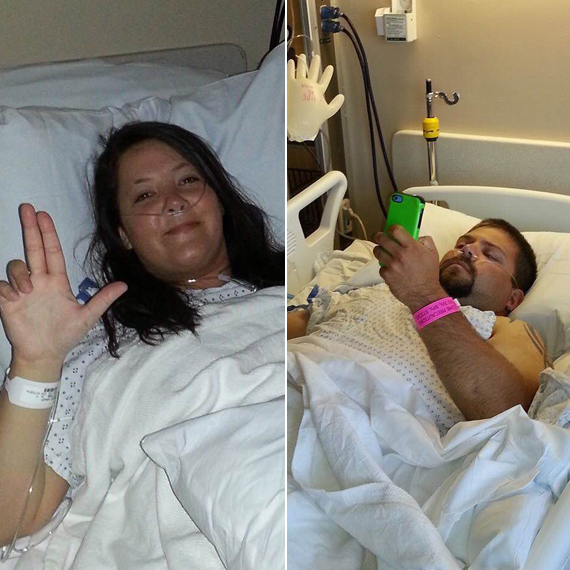 Courtesy of the couple
But it wasn't until after the transplant that Ashley and Danny's bond turned into a romantic one. Ashley cites a Memorial Day Weekend barbecue as the turning point in their relationship.
On Christmas Day 2014, Danny proposed to Ashley in front of his family. She said 'yes,' and the pair is expecting their first child together -- a baby girl they've named Berkli -- in June.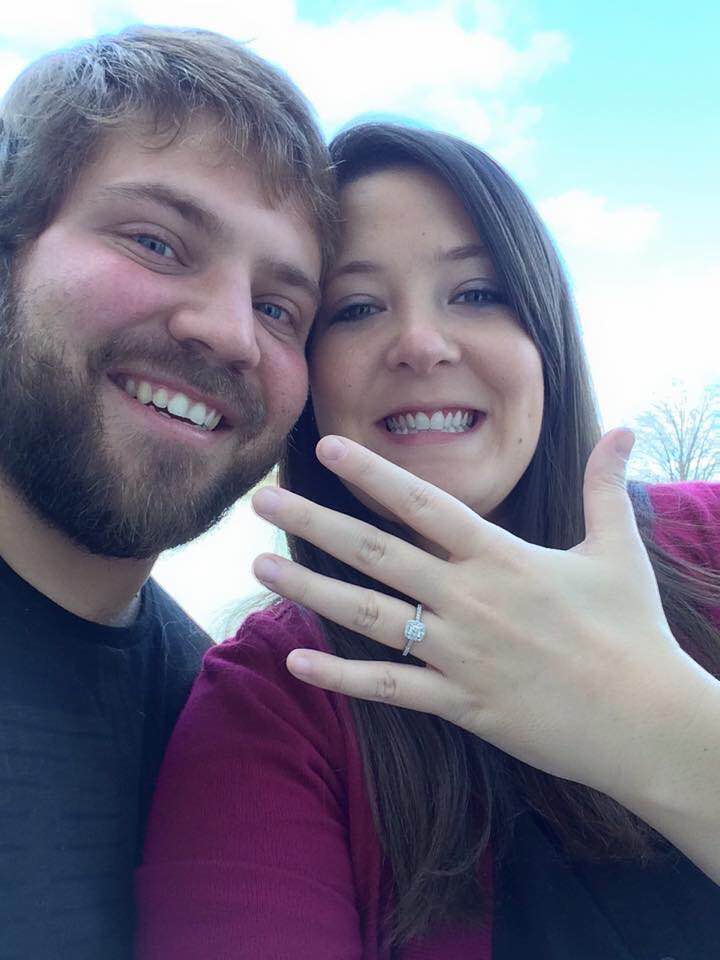 Courtesy of the couple
"It still doesn't register to me," Ashley said about the crazy year they've had. "Before all of this [attention], we don't really think about our situation. We just live our daily lives. So to relive it all is kind of surreal, but it's awesome."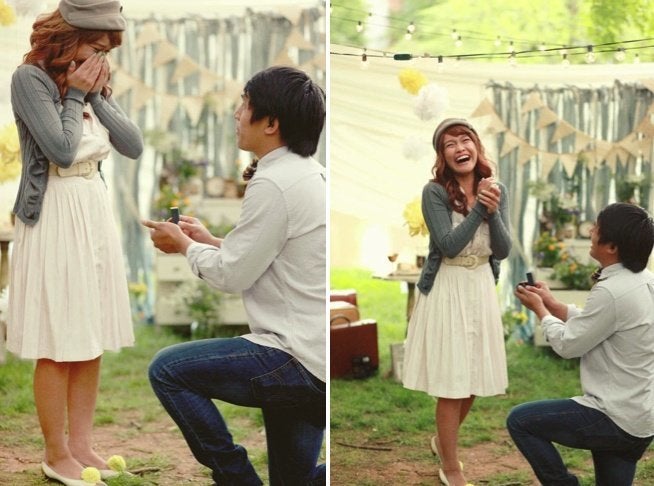 Emotional Proposal Photos