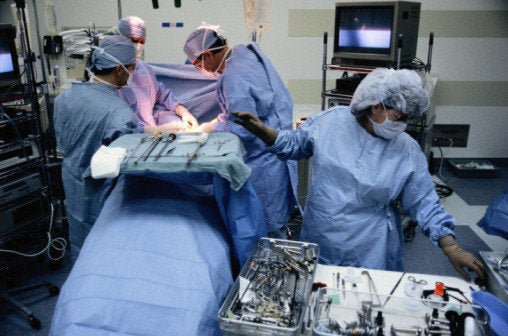 The perils of organ transplants seem to have no bounds.
Ellecia Small received one of the kidneys in 2009 and, according to The Clarion Ledger, three months later, she was dead.
The other kidney recipient was Kinyata Johnson. Now partially blind, he needs constant care and feels he was better off before the transplant, says his attorney Joe Tatum in an interview with the Clarion Ledger.
The two families are suing for an undisclosed amount, but are linking the tainted organs to Small's death and Johnson's failing health.
The deceased donor is said to have contracted encephalitis, a swelling of the brain, which can be caused by parasites.
Johnson and Small, were among four people to receive organ's from this unidentified recipient.
"While we're sympathetic to the patients, their families and the health care professionals involved in this tragic incident, we're unable to comment on pending litigation," UMC spokesman Jack Mazurak told The Houston Chronicle.
This is the first time a parasite has been linked to a kidney donor in Mississippi.
According to Columbia University Medical Center, kidneys from deceased donors have a 50 percent chance of maintaining their function for 10 to 20 years after the transplant, while a live donor kidney has a 50 percent chance of functioning over 20 years.
Related