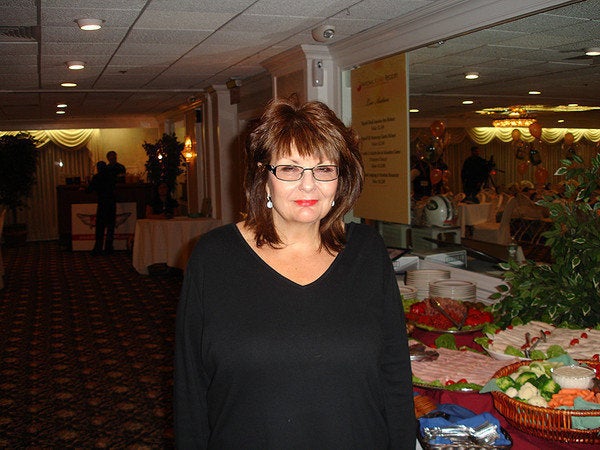 After giving the gift of life, a New York mom received her worst nightmare in return.
To help her boss move up the transplant waiting list, Debbie Stevens, 47, donated her kidney to a man in Missouri, enabling her employer to secure a perfect match from someone in San Francisco, the New York Post reported Monday in an exclusive story.
Stevens told the New York Post that her boss, Jackie Brucia, 61, put the pressure on for her to return to work soon after the procedure even though she didn't feel well enough. Once Stevens came back to her job at the Atlantic Automotive Group (AAG) in September, the divorced mother says that she lost her overtime pay and was demoted to a dealership 50 miles from her home.
After lawyers wrote a letter to the company, Stevens was allegedly fired.
"I decided to become a kidney donor to my boss, and she took my heart,'' Stevens told the news outlet.
Brucia's company declined to offer a comment to the Post, but has played an active role in raising awareness for organ donation in the past.
Back in November, AAG sponsored an event in West Islip, N.Y. to raise money for the National Kidney Registry, a leading kidney donation network, according to West Islip Patch. Brucia played a key role in connecting her company with the organization.
"Atlantic is sponsoring this because I've been involved with the Kidney Registry for the past couple of years," Brucia told West Islip Patch. "I asked my bosses if we could do a fundraiser, and we got all of our employees, vendors and friends to come."
The high-end event boasted cocktails, dinner, big-ticket auction items and was expected to raise $100,000 for the nonprofit that is hoping to facilitate 1,000 transplants a year, the news outlet reports.
Though Brucia has ardently supported the National Kidney Registry, Stevens says she hasn't seen any compassion from her boss.
Stevens' lawyer told the Post that he plans to file a discrimination lawsuit against AAG.
To help connect those in desperate need of a kidney transplant with living donors, consider getting involved with the National Kidney Registry. Learn how you can contribute to the organization here.