Sometimes, simple creativity and a dose of determination can save a life -- at least, that's what 6-year-old Jocelyn Williams used to find a kidney for her mother.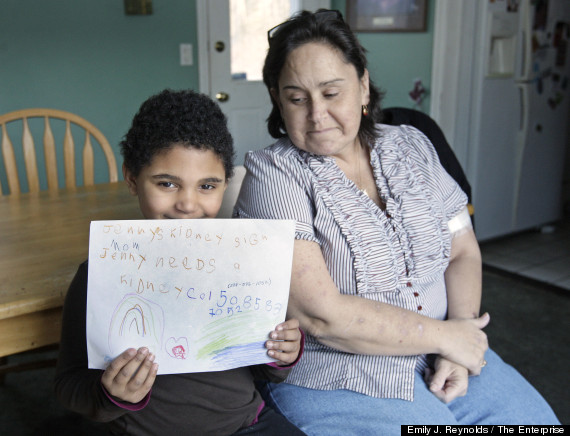 In 2011, Jenny Williams was placed on a kidney transplant list in Massachusetts, where she lives, with nearly 2,200 others, WCVB reports. Previously, the mother of two had undergone a kidney transplant in 1990, when she was just 26 years old and her brother had been the organ donor. That kidney was failing and beginning to take a toll on Williams' ability to be the best mom she could be.
"I got to get a kidney," Williams told WCVB earlier this month. "My kids deserve me to be there for them. I can't run and play with them like I used to."
The past 36 months of exhausting dialysis treatments to replace the work of a functioning kidney was rough on the West Bridgewater, Mass., family, according to The Enterprise. It was watching her mother struggle through those dialysis sessions three times a week that moved Jocelyn to act.
Jocelyn began coloring posters with crayons to get the word out about the need for a matching kidney for her mom. "Jenny's kidney sign," one of the posters read, and "Mom Jenny needs a kidney," above a rainbow, stick figure and red heart. The poster included the Williams' phone number, in case anyone was interested in learning more about her medical status and if they could help.
Jocelyn knew her posters wouldn't get very far if few people saw them, so she brought her work to the First Church of West Bridgewater hoping for a little help. The community responded immediately by distributing fliers throughout the area, searching for someone who could be the answer to their prayers.
Finally, after three years of anxious waiting and dialysis treatments, a successful match surfaced.
Williams went into surgery last Friday afternoon at Tufts Medical Center in Boston. Two post-surgical ultrasounds confirmed the transplant had been a success.
The long road Williams endured to get a matching kidney is typical for many patients in similar circumstances across the country. But not all patients make it to the last successful step.
On average, 14 people die each day waiting for a life-saving kidney transplant, according to the National Kidney Foundation, and nearly 2,500 new patients are added to the kidney waiting list each month. More than 100,000 people nationwide are currently waiting for a healthy kidney, which comprises more than 80 percent of all patients waiting for any life-saving organ transplant.
Williams is fully aware that she's one of the lucky ones.
Learn more about how you can help those in need of a kidney transplant on the National Kidney Foundation website.
Before You Go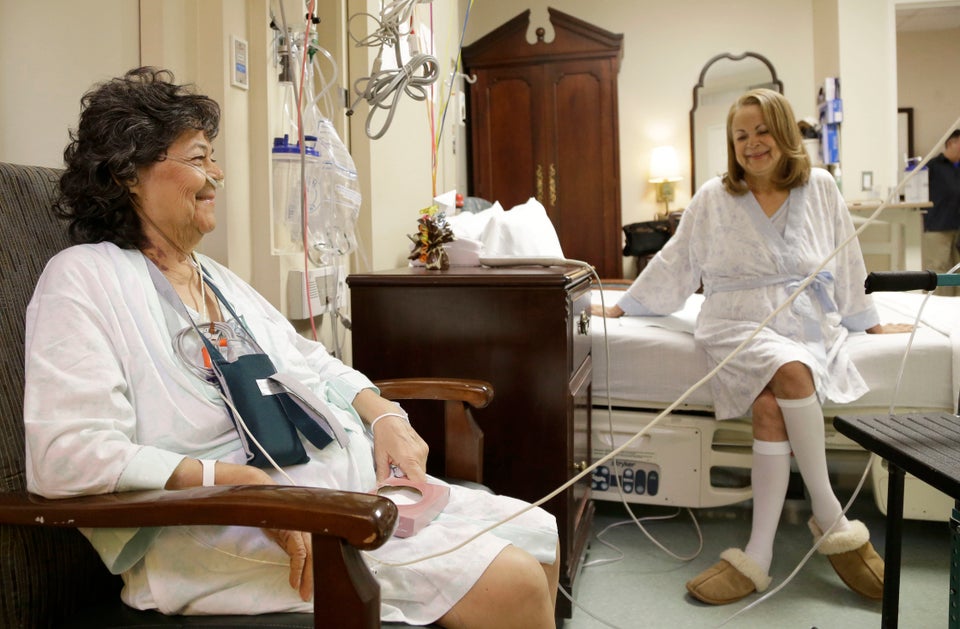 Sisters Get Lung Transplants From Same Donor