 Two House Republicans who in 2010 voted against legislation that would've permitted undocumented youth to become U.S. citizens are now drafting legislation that would allow just that. They're calling it the KIDS Act.
Majority Leader Eric Cantor and House Judiciary Committee Chairman Bob Goodlatte joined with most Republicans and a few Democrats in the House two years ago to vote against the DREAM Act. Now, the two GOP House leaders are now teaming up to craft their own version of the DREAM Act, saying undocumented youth who were brought to country unlawfully as children shouldn't be punished.
"These children came here through no fault of their own and many of them know no other home than the United States," Goodlatte said in a statement last week.
The House Judiciary Committee is expected to hold a hearing next week on how to address undocumented youth. A Cantor aide told VOXXI on Friday that the bill is still in its early stages of being drafted, making it unlikely that committee members will take it up next week.
A House Judiciary aid told that the KIDS Act is part of the committee's "step-by-step approach" and that the bill, along with the four bills the committee has passed, are not intended to stand alone. Instead, the aid said, the bills are "part of the broader process." The aid added that over the past few months, Goodlatte and House Judiciary staff have met with numerous groups and stakeholders — including members of United We Dream and other pro-immigration groups — to discuss immigration reform.
KIDS Act doesn't have 'stamp of approval' from Dreamers
But for many Dreamers across the U.S., the KIDS Act isn't enough. They say they won't accept any immigration reform package that falls short of a path to citizenship for the 11 million undocumented immigrants currently living in the U.S.
"I want to be clear, Dreamers will not stand for this," said Greisa Martinez, a Dreamer from Texas whose father was deported in 2006. "Proposals to provide citizenship for some young people while excluding our parents is not going to get our stamp of approval."
"We will not leave our parents behind," continued Martinez, who is also an organizer with United We Dream. "They deserve a chance to become citizens just as much as we do."
Edgar Morelos, steering committee board member for the California Dream Network, said he sees efforts to pass a DREAM Act-like bill as an attempt by Republicans to "pit Dreamers against their families."
"Our parents are not criminals," he said. "They have dreams too. They are aspiring citizens and deserve a path to citizenship."
He added that the bill could be a political move by GOP leaders "to distract us from the real thing and that is a path to citizenship for the 11 million undocumented Americans in this country."
For Cesar Vargas, director of the DREAM Act Coalition, the KIDS Act isn't the answer to fixing the nation's broken immigration system. Instead, he described it as "a step backwards."
"With the KIDS Act, the House GOP have certainly taken a step, but it's a step backwards," Vargas said. "Only when they present bills that address the plight of all undocumented immigrants — not just Dreamers — with a clear path to citizenship will they really show to the American people, especially Latino voters, that they have made a positive evolution on immigration."
KIDS Act favorable among GOP, not Democrats
The idea of paving a path to citizenship for undocumented youth is receiving support from several Republicans, including Speaker John Boehner, who said Wednesday it is a matter of "basic fairness."
But House Democratic Caucus Chairman Xavier Becerra of California sees it differently. He said during a call with reporters Friday that providing a path to citizenship for one group of immigrants but not for another "is not what we should be about."
"The American people aren't telling us tear apart families to fix the broken immigration system nor or they saying leave out a whole class of people and then create a second class of Americans to get the broken immigration system fixed," he said.
Becerra voted in favor of the DREAM Act in 2010, but he said much has changed since that year, including the political landscape and the growing support for a comprehensive immigration reform bill.
America's Voice Executive Director Frank Sharry, agreed that times have changed and said the KIDS Act "isn't a match for the moment."
"This is the best opportunity we've ever had to pass a solution on a bipartisan basis that will treat people with dignity and solve the problem," Sharry said during a call with reporters Friday. "The idea that DREAM Act-light or that some sort of KIDS Act is the best that the Republicans come up with we just don't accept it."
Read more: http://www.voxxi.com/dreamers-respond-kids-act/#ixzz2Zb1LzHwJ
Before You Go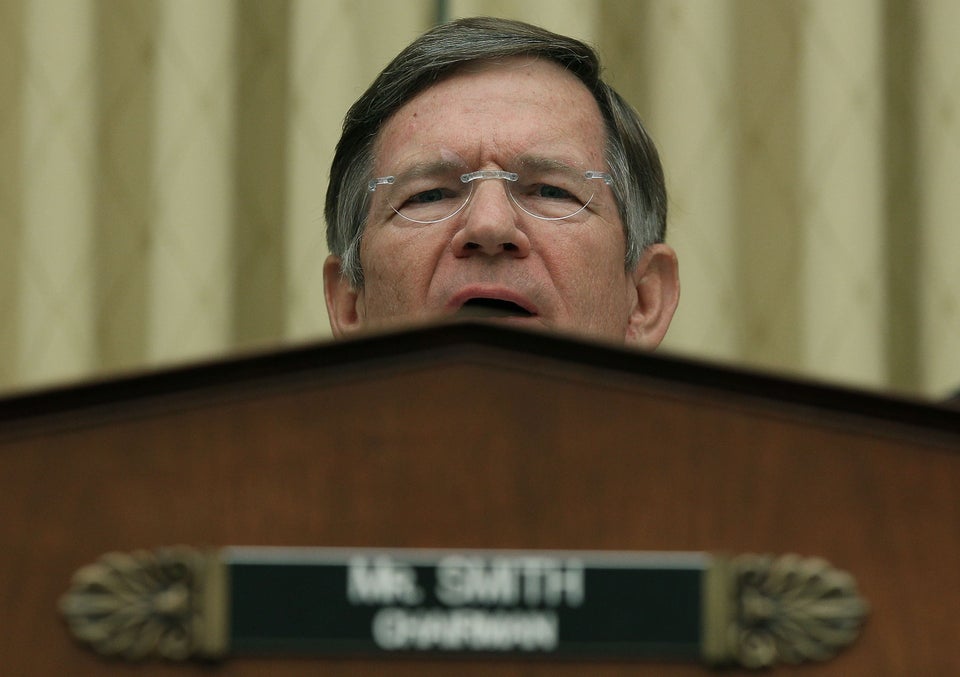 6 Pols Against A Pathway To Citizenship
Popular in the Community