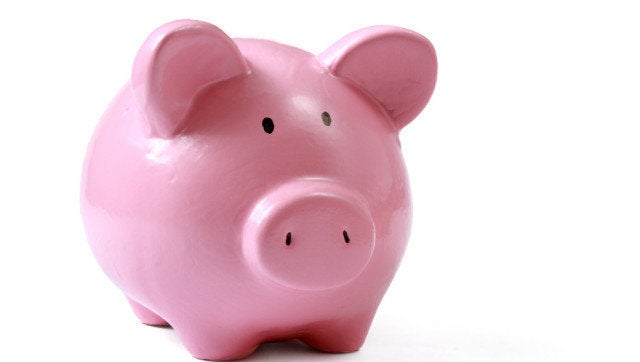 It's hard not to sound like an old codger when you try to teach kids the value of money. And the truth is that many parents need a little schooling themselves: Earlier this year, a national survey found that 80% of U.S. adults say they could use help with financial questions, while 56% don't even have a budget.
Kids aren't learning financial lessons in school, either. Only 13 states require a personal finance course as a high school graduation requirement, according to the Council for Economic Education. That means 75% of Americans get no financial literacy education before college -- or ever -- according to the Council.
If you want to raise a money-savvy child in the 21st century, there are plenty of commercial, government and non-profit websites out there to help. Most have lesson plans to guide parents or teachers, or independent study guides with videos, games and other features to keep kids interested.
Rich Kid Smart Kid is the children's arm of The Rich Dad Company of Rich Dad, Poor Dad fame. Games such as Jesse's Ice Cream Stand and Reno's Debt Dilemma explain concepts like borrowing and investing by following the adventures of a group of cartoon mice. While they may be most appropriate for grades K through 5, each game has a range of lesson plans for parents or teachers from kindergarten through high school seniors.
Get Help from the Government
Several government agencies have sections on their sites to give kids lessons on the economy. The White House just launched the newest one, Money as you Grow, which was developed by the President's Advisory Council on Financial Capability. It has 20 financial lessons with matching activities pegged to ages 3-5 and to young adults 18 and over.
The federal government's information site, Kids.gov, has two money-centered areas for kids in grades K-5 and teens in grades 6-8. Both sites offer videos and games where kids can learn about money, savings and credit.
The U.S. Treasury has a website for children in grades 5-7 that teaches kids the basics of finance and the economy. Along with games and videos, you'll find lessons on topics including, "What is the national debt?" and "What is a bond?"
Bring on the Teachers
The Biz Kid$ website is an offshoot of the public television series aimed at teaching financial savvy to kids ages 6-12 and older. It has clips from the show's episodes, games, a blog, a newsletter and links to resources and games on other sites.
For teens, the University of California Cooperative Extension has Money Talks, a bilingual site. It has games and videos on subjects such as "How to buy a car." Downloadable guides such as "My Money Personality" and "Keys to Credit" include quizzes and activities to help teens learn independently.
Financial Entertainment, a site sponsored by the non-profit Doorways to Dreams Foundation, uses games to teach real world budgeting and savings. In Bite Nightclub, the player is a manager of a vampire nightclub and has to pay off debts and expenses while saving for eternal life; in Celebrity Calamity, players manage a celebrity's business, trying to keep the star happy and solvent. One of the games, Farmblitz, is a winner of the Excellence in Financial Education Award.
The University of Pennsylvania's Wharton School of Business has a site aimed at high-schoolers that includes articles of interest for college-bound students, a video glossary where Wharton professors explain economic terms and an "Ask an Expert" section where one recent question was: "I wasn't accepted into any colleges. What now?"
Another teen-oriented site, My Bread, from the National Endowment for Financial Education, is also targeted at college-bound high schoolers, with material aimed at choosing careers and saving for college. The content starts with the basics "Why Money Is Important" and moves through "Money Management Tips for College Students." It includes a section with games such as "Know Your Dough!" and "Stash Your Cash."

About Women & Co.:
Women & Co.®, a service of Citibank, is the go-to personal finance source for women. Women & Co. delivers financial content with sharp, insightful commentary and a female point of view. Sign up for free at womenandco.com.