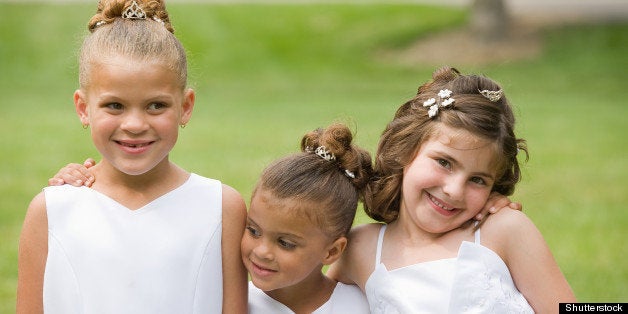 Kids may be the cutest wedding guests, but for many brides and grooms-to-be, they are also the most problematic.
On Sunday, we reached out to our followers on Twitter and Facebook, asking them whether they thought it was OK to tell guests that kids aren't invited to the wedding. Click through the slideshow below to see what readers on both sides of the debate had to say, then share your thoughts in the comments.

Is It OK To Ban Kids From Weddings?