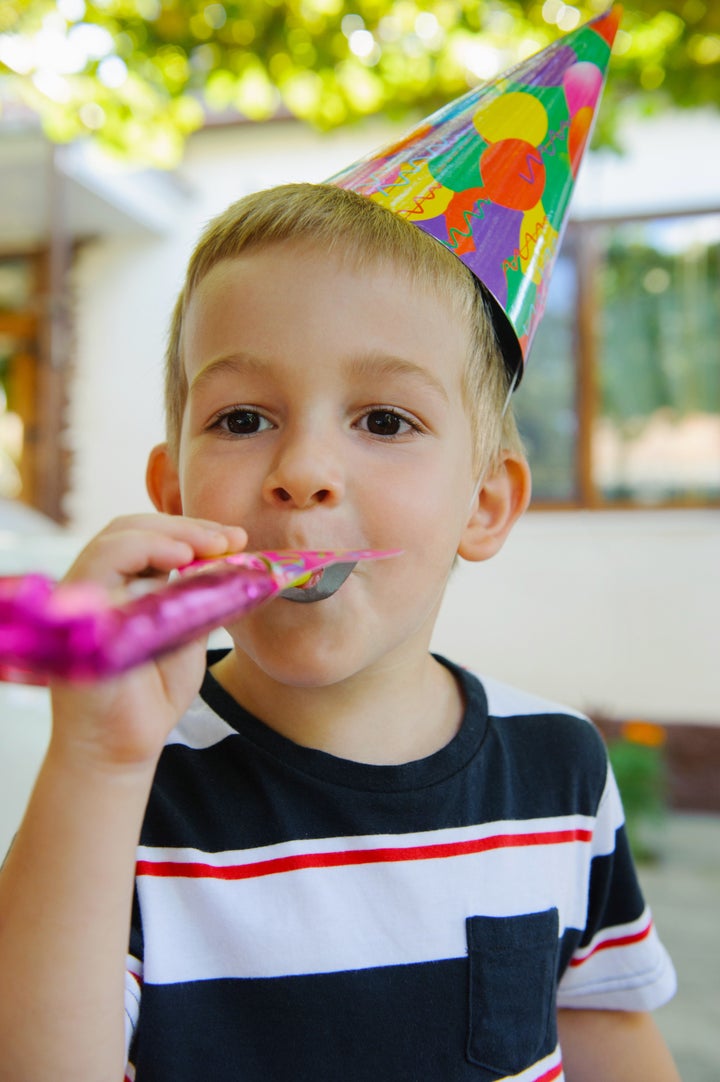 This post is part of Stress-Less Parenting Club's new workshop. Check out previous posts here, and if you haven't signed up yet, go to the purple box on the right side of this page to receive our weekly newsletter.
Have you ever looked around at a child's birthday party and noticed how stressed out the hosts look? In trying to plan the perfect celebration for our kid, many of us fret over ever detail and overextend ourselves and our budgets.
Here, she and Asha offer tips for throwing the right kind of party for both you and your child.
BE HONEST ABOUT YOUR MOTIVATIONS
Getting to the heart of your motivations around celebrations will help you identify your party priorities. You may be surprised to find that your expectations have more to do with your needs than your child's.
Ask yourself:
* Am I doing this because I love throwing parties and (perhaps a little)
showing off my entertaining skills?
* Am I compensating for something missing from my own childhood?
* Am I doing this because everyone else is throwing large parties
and inviting the entire class?
Tailor Party Plans to Your Child's Temperament
Once you're clear about your own motivations, you'll be able to see clearly what's most important: what your kid would enjoy.
Consider Throwing Parties Every Few Years
Everyone should feel special on her birthday, but there's no rule that says your kid has to have an elaborate party every year. Family gatherings, simple traditions, sleepovers, or a day out with one or two good friends can be just as special as a big party, especially if big parties are overwhelming.
Plan Separate Celebrations
If you have a large family, consider planning two separate (but simple!) gatherings to keep the numbers more intimate.
Play to Your Strengths
If you're a natural party planner, wonderful! Planning your kids' birthday parties is likely a source of joy, and you should run with it! But if you're not one for entertaining, the idea of hosting 12 5-year-olds in your house may fill you with dread. No need to feel guilty -- just ask for help. If you want to save on the prep/mess factor at home, another great solution is to outsource the party. No need for an expensive, chaotic trip to the local pizza-arcade-party factory!
Decide on a Reasonable Number of Guests
A common rule of thumb is one person per year of the child's age. But once kids start school, that's not always possible as class-wide parties become the norm. If you don't have the energy to host a class-wide party, that's perfectly fine. Simply distribute invitations outside of school and to talk to your child about the importance of discretion.
Simplify Invitations
Printed or hand-lettered invitations are lovely -- but only if you and your child enjoy making them. For everyone else, electronic invites via e-mail, Evite, or Paperless Post are quick, easy, and get the job done.
Ask for RSVPs, but Don't Worry About Stragglers
It's always handy to know how many people are going to show up at your party, especially when guests arrive with siblings. But a few RSVPs are bound to get lost in the parenting chaos. Plan on a few extra portions of food and don't worry about it.
Set an End Time
Always err on the side of a shorter party, and note a specific end time on the invitation. As kids get older, most parents will expect to drop off their kids and pick them up at the end of the party. If you'd like some grown up assistants, be sure to arrange for them ahead of time.
Reduce the Expectations About Meals
A party doesn't necessarily have to involve a meal. A selection of selfserve snacks and drinks, plus birthday cake, make for a perfectly festive food setup. If you set your party time between lunch and dinner, the expectations will be clear.
Simplify the Decor
It's amazing how far a few balloons, streamers, or tissue paper balls go toward creating a festive atmosphere. In fact, to create a cohesive and festive party atmosphere in mere minutes, pick up plates, napkins, a disposable tablecloth, and balloons in the same color palette and you're good to go.
Prioritize Tasks in Order of Fun Factor -- Then Let the Rest Go
Even when your plans are simple, sometimes the tasks can still stack up. Prioritize the things that bring you the most joy and let go of the rest.
Skip the Goodie Bags!
There! We said it! We love the generous spirit behind goodie bags and party favors, but we could all do without random tchotchkes that get played with for five seconds (if that) and then stuffed in a drawer. How about hosting a simple craft activity and letting the result serve as the parting gift? Or sending kids home with something edible/usable? Or taking a group photo and printing out copies (at the party or after) for each child to keep?
Team Up with a Friend
Does your child have a good buddy with a birthday in close proximity? Team up to reduce effort (and scheduling) for all!
THIS WEEK'S CHALLENGE

Consider your next family event, whether it's a birthday party, graduation or vacation, and write down five ways you can decrease the fuss and increase the fun.
Q&A
What's your family's approach to celebrating children's birthdays? What lessons have you learned from parties that turned out well -- or not so well? As you think about this week's challenge, we also invite you to leave your thoughts and advice in the comments or to tweet them to us @HuffPostParents.

Excerpted with permission from Minimalist Parenting: Enjoy Modern Family Life More by Doing Less by Christine Koh and Asha Dornfest (Bibliomotion, March 2013).
Before You Go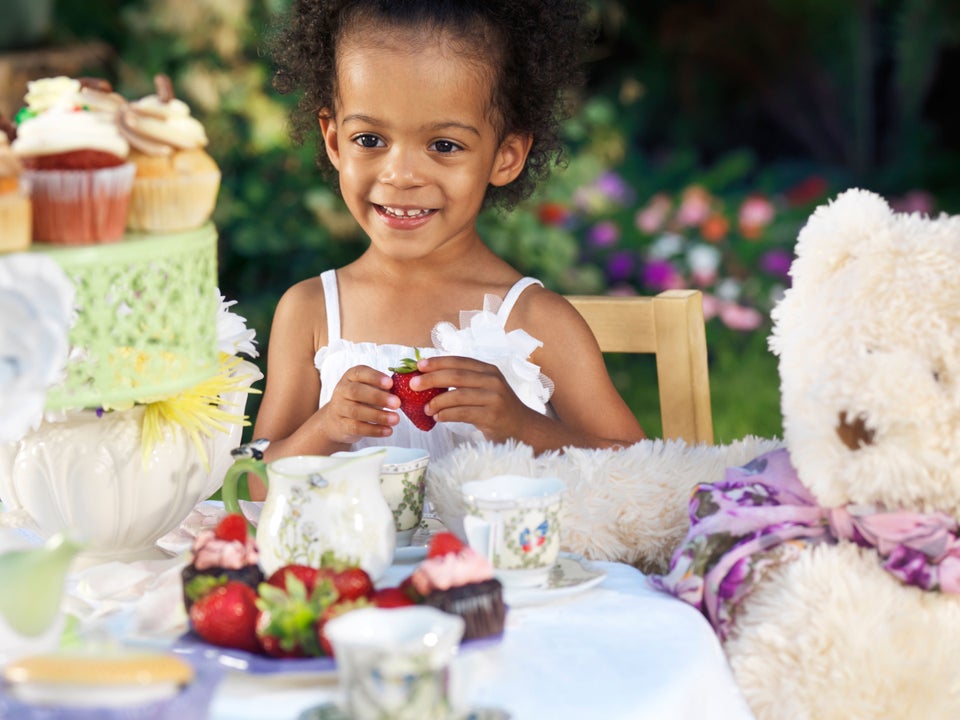 Stress-Less Parenting Challenges