Keep it movin', people! We all know that kids have tons of energy, so what better way to burn some of it off with the best toys, games, and ride-ons that keep them active? No matter how old or young your kids are, it's crucial to provide them with toys that encourage them to stay moving during playtime.
Not only will kids have a blast playing while on the go, but they can also stay fit and get the exercise they need. So come on, let's get physical thanks to these innovations in active play! Scroll down to see some of my favorite toys of the year to get every kid up and active: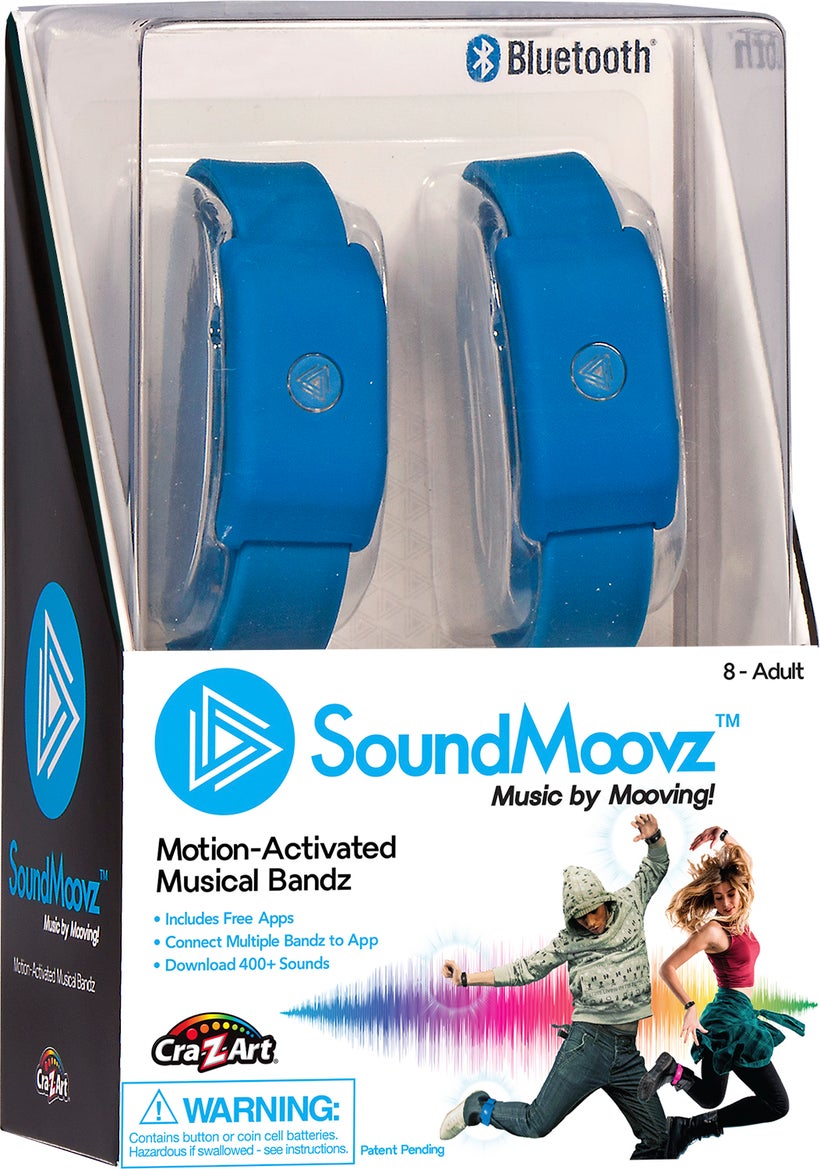 Know a kid that can't sit still? Kids can put their natural hype to good use and exercise their musical bones thanks to SoundMoovz, the electronic device that lets kids learn how to create beats and make music—literally moving around. All they have to do is snap on a band to their wrists or feet. The bands use Bluetooth technology to create sounds, rhythm, and music as kids shuffle, dance, jump, and more. All they have to do is move around while wearing the band to play around with over 400 sounds to choose from, including robot and karate sound modes. Move over Paul McCartney, there's a new generation of rockstars in town!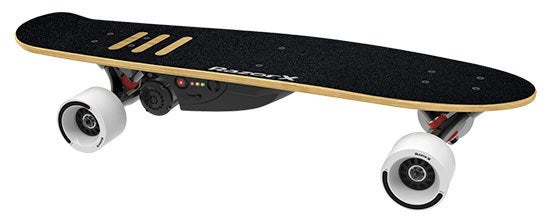 Skateboards are a classic, and this electric one makes it even more exciting for preteens to put down their phones and video games and get outside. Kids can use the handheld remote to speed up to 10 mph, and can ride up to 40 minutes of continuous use on one charge. Made for ages 9 and up, kids can hit the road in those years before parents have to worry about driver's ed and learner's permits. And, kids will feel cool doing it. Watch out, world!
The younger crowd can also zoom around with this this scooter for a friendly intro to life in the fast lane. Kids can personalize their scooter with three adjustable steering levels, a changeable deck available in three colors, and colorful wheel inserts. Nothing beats the open road!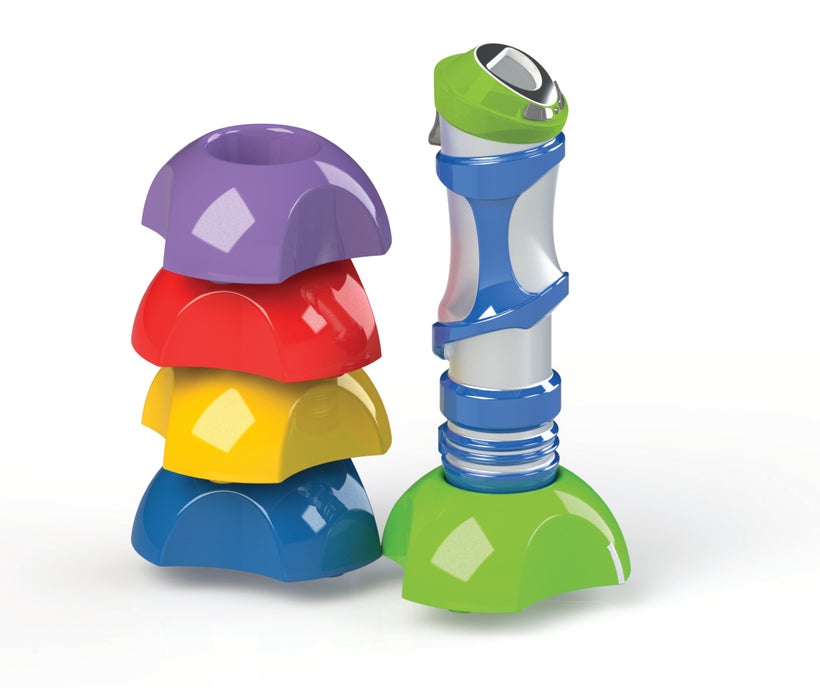 It's all about the rush with this fast-paced action game! Place five plastic targets, each in a different color, in various locations either around the house or outside. Once the clock starts, kids will race to get to the target that matches the color the tagger lights up with. There's a handful of different ways to play, and all of them will help children challenge their speed, athletic skills, memory, and teamwork. Let the games begin!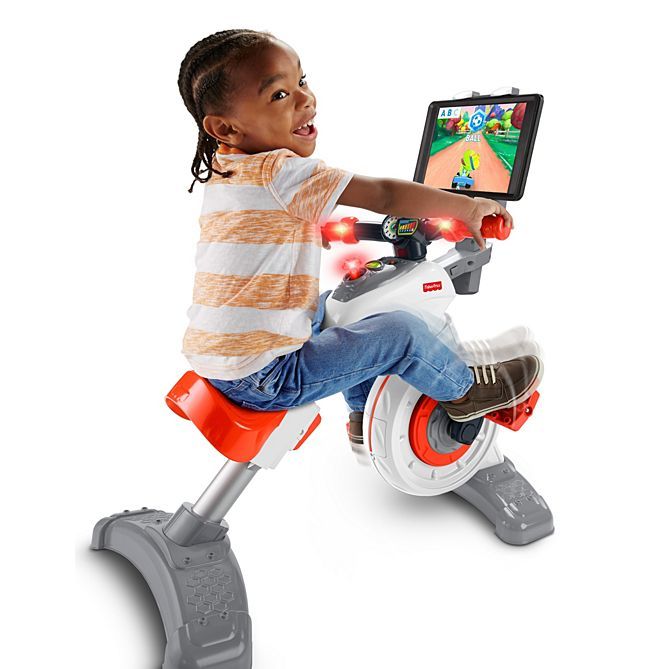 Ready, set, learn! Make 'em work for it with the Smart Cycle, a stationary bike for kids to pedal their way through virtual worlds and games. Just connect a tablet on the connected tablet holder or use the Bluetooth technology to connect to the TV. Kids can get active by racing on the bike as they play learning games with the free Smart Cycle Mission to Tech City app. The more they pedal, the more they can learn!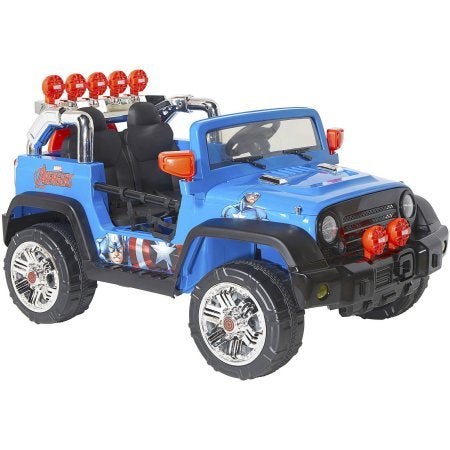 Calling all superheroes! Kids can suit up and hop in this pint-sized Avengers themed two-seater 4x4 to cruise around and save the day! It operates in both forward and reverse, reaches a max speed of 5 mph, and has a working horn, lights, and adjustable seat belts. With a 45-minute run time, kids can take a break and get some face time with the action-packed outdoors!
Laurie Schacht, also known as The Toy Insider Mom, has covered the toy industry for more than 20 years. The Toy Insider is a year-round resource for parents, grandparents and other gift-givers looking for the best toys for their kids. The Toy Insider also produces an annual holiday gift guide featured in Family Circle magazine. Visit thetoyinsider.com for the latest toy news, reviews, giveaways, and more.
Calling all HuffPost superfans!
Sign up for membership to become a founding member and help shape HuffPost's next chapter
This post was published on the now-closed HuffPost Contributor platform. Contributors control their own work and posted freely to our site. If you need to flag this entry as abusive,
send us an email
.