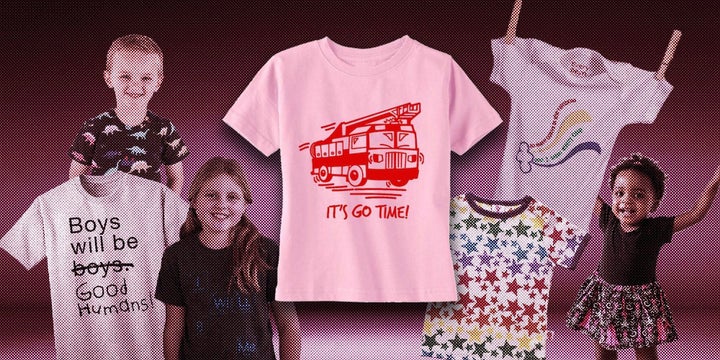 One of the most frustrating aspects of parenting is the plethora of gendered clothing for kids.
Historically, the color pink, sparkles and princesses have been marketed toward girls, while the color blue, dragons and science-related themes have been marketed toward boys. Sure, some major brands have started walking the walk and selling kids clothes with more empowering slogans for girls and more bright color designs for boys, but the fashion industry has a long way to go ― especially for kids who may not identify with either gender.
We rounded up 10 clothing brands that have made it their mission to challenge gender stereotypes and encourage kids to wear what they actually like, not what society tells them they should enjoy. Check out these inclusive brands below.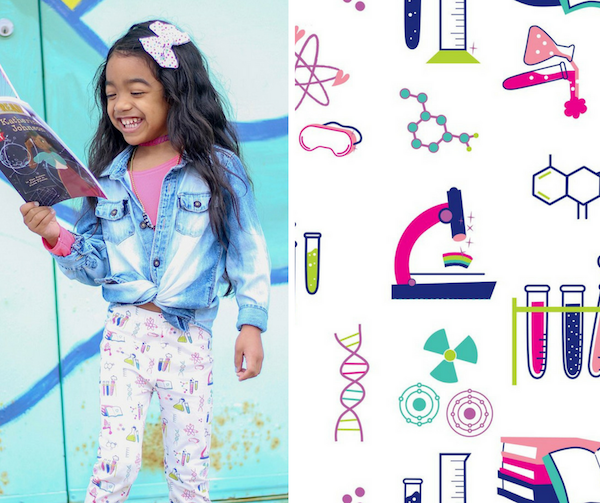 Frustrated by the lack of STEM designs in clothing options for her daughter, Emilee Palomino started Smarty Girl. The brand makes leggings, currently with designs including airplanes, sharks and scientific tools like microscopes and test tubes. Smarty Girl is raising money to produce a new set of designs.
Free to Be Kids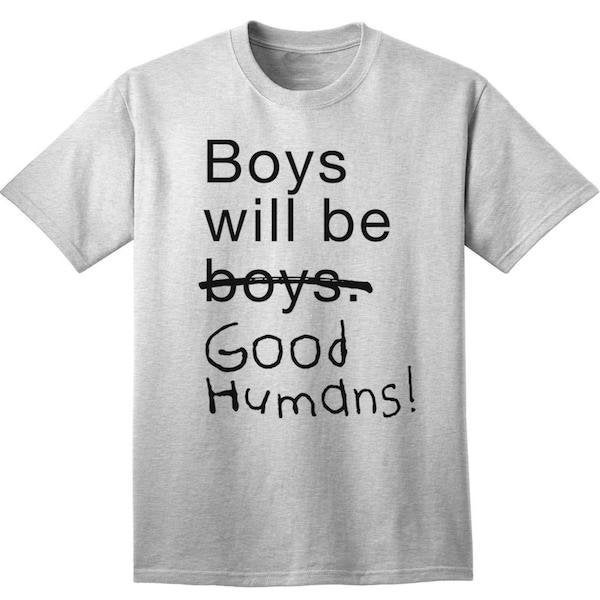 Free to Be Kids vows to celebrate "kindness" in boys and "intelligence and grit" in girls with its products. The brand's designs include unicorns, tigers and robots as well as a message that reads, "Being yourself is so punk rock."
Mitz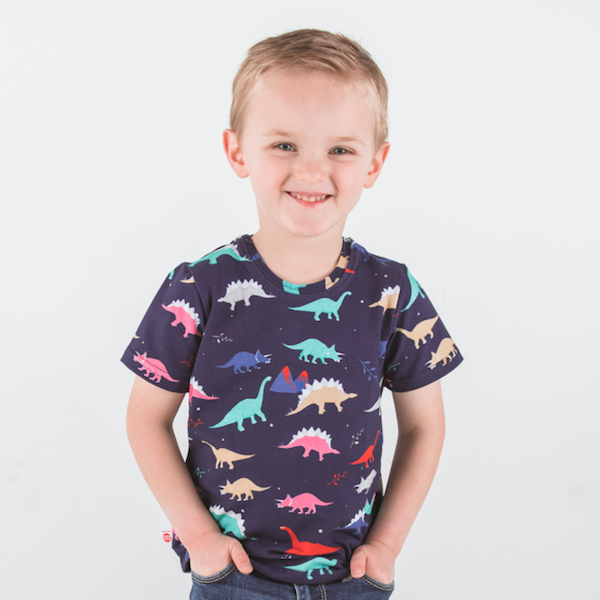 All items from Mitz are designed to be gender-neutral and stereotype-free. Products include tank tops, leggings, shirts and dresses that feature construction trucks, fruits and vegetables, rainbows and astronauts. One of its best-sellers is a Tyrannosaurus rex dress, complete with spikes on the back.
Girls Will Be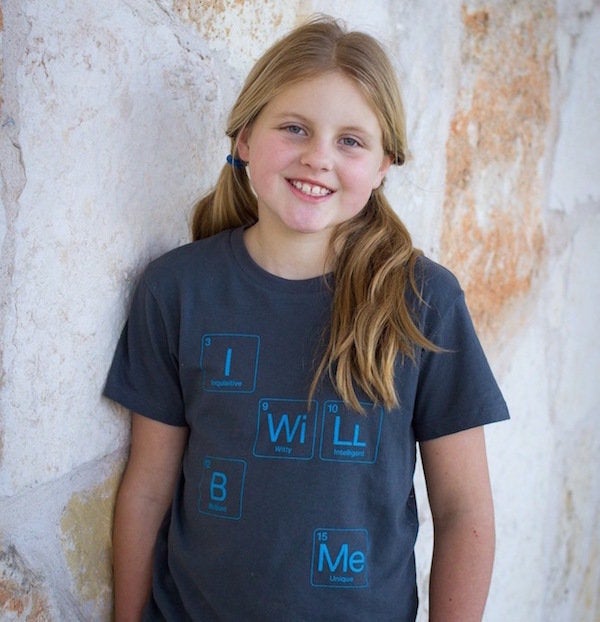 Girls Will Be stands out for its various "not so short shorts," which feature longer inseams similar to boys shorts, a "not-so-skinny fit" and pockets. (The shorts are available for pre-order.) The company also offers tees with empowering messages about confidence.
Handsome in Pink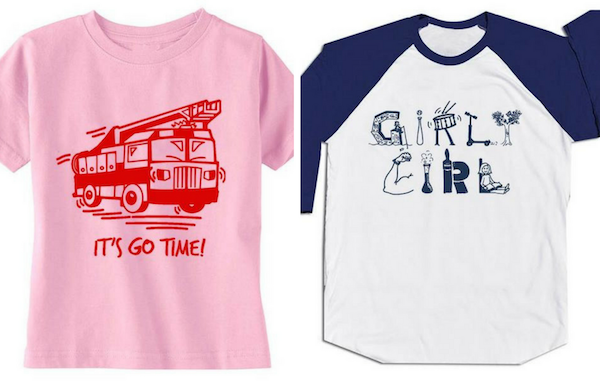 Two moms are the force behind Handsome in Pink, including one whose son fell in love with the color about the time he turned 2. Working together, they created clothes for all kids, no matter what their interests. In addition to a purple pirate ship shirt (made in a collaboration with Free to Be Kids) and a purple electric guitar shirt, the company offers a design that conveys being a "girly girl" means loving science, climbing trees and being strong.
Princess Awesome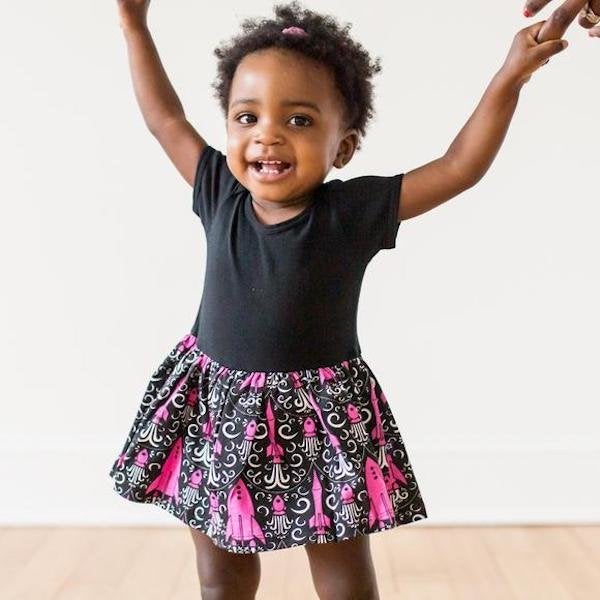 According to the Princess Awesome site, the company was founded by moms "who want girls to be able to express themselves through their clothing," whether that means through bright colors, dark colors, rockets or dinosaurs. Another plus? The clothing doesn't slack on pockets, a feature that is inexplicably missing from many girls clothes.
Greyboy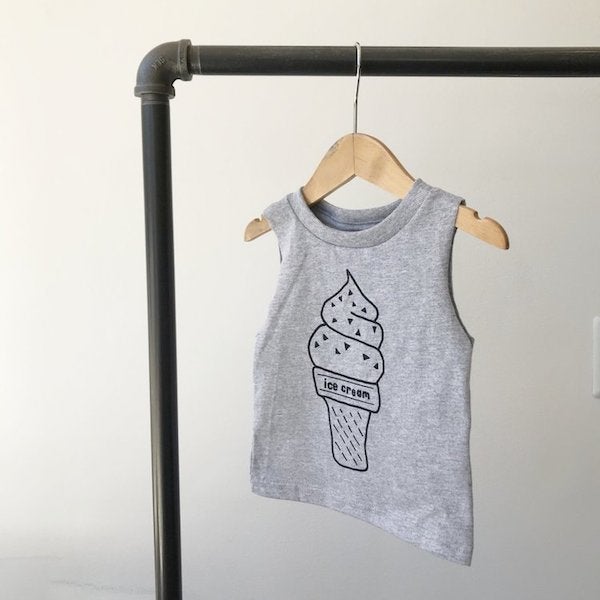 Inspired by "city life," Greyboy is a gender-neutral line with designs produced and printed in Chicago. The products feature fun prints of interesting objects like ice cream cones and record players. There is also a DIY line that offers a handful of products kids can make their own.
Every Bean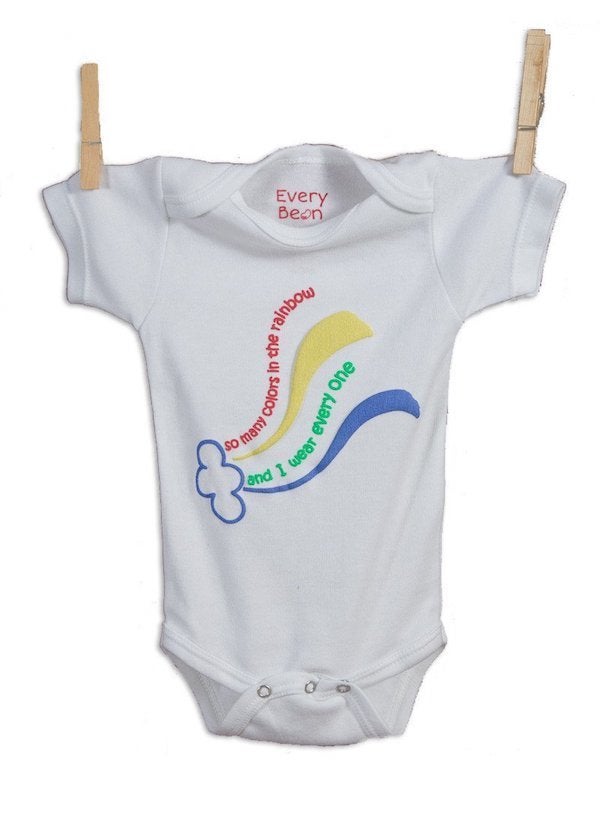 "We believe in clothing as it is ― ungendered!" is the first line in Every Bean's "about us" description on its site. Highlights of the shop include rainbow leggings and tutus along with a onesie encouraging kids to be anything they want to be.
The Bunting Tree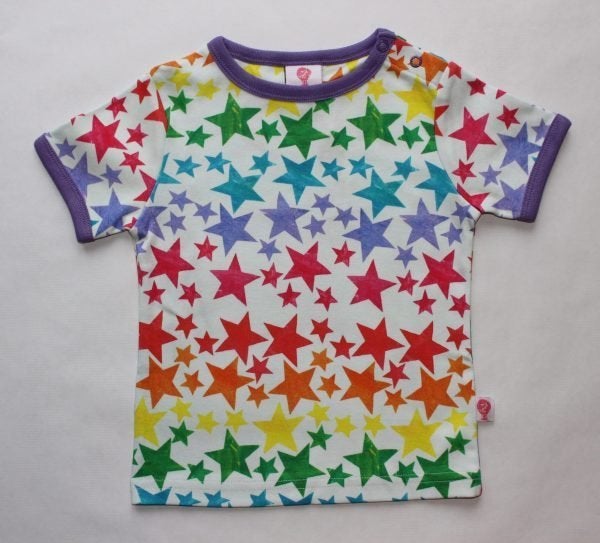 U.K. brand The Bunting Tree (which offers shipping to the U.S.) started as a way for the owner to provide clothes that wouldn't bother her son's sensitive skin. It's a gender-neutral clothing line for kids that features a lot of color and fun prints, including rainbows.
Svaha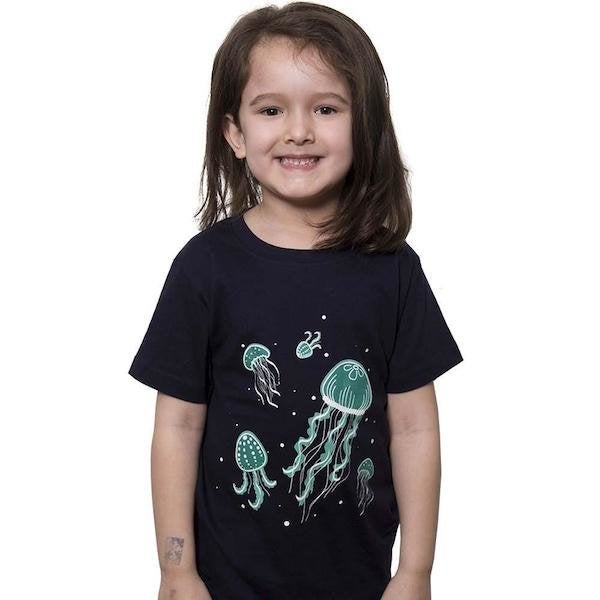 Launched by one mom whose daughter loved space and another whose sons loved flowers, cats and the colors pink and purple, Svaha is a brand for kids whose interests go beyond what's in their clothing aisle. Designs include constellations, butterflies and weather symbols. The brand is also a firm believer in dresses with pockets.
#TheFutureIsQueer is HuffPost's monthlong celebration of queerness, not just as an identity but as action in the world. Find all of our Pride Month coverage here.