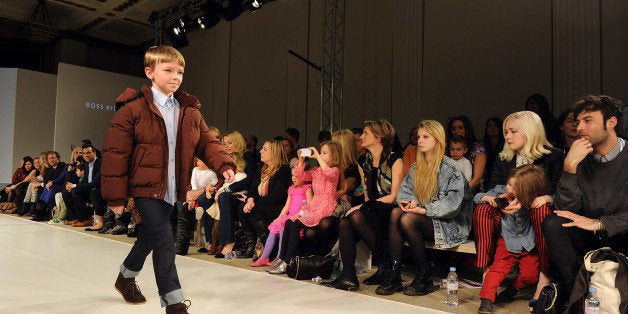 Heidi Lieske's business idea came while shelling out more than $300 for a wedding-suitable outfit -- for her 1-year-old son.
"There has got to be a better way to do this," she thought.
Her Timonium company aims to be that option for like-minded parents -- people who want to dress their kids in Dior, Versace and other designer clothes for special events without the eye-popping purchase prices. Borrow Mini Couture rents dresses, suits and other outfits for ages 9 months to 4 years, priced between $30 and $99 for a five-day stint.
It's the little-kid version of adult upscale clothing sites such as Rent the Runway and Lending Luxury. Lieske thinks she and her co-founder, husband Alex Lieske, offer the only online high-fashion rentals for children.
That's not because no one else tried. Several companies launched and folded within the last few years, a stark reminder of the difficulties. The online service that seems to have the closest business model is wearhop, which rents children's clothing for one- to six-month stretches.
Expense probably plays a role in the muted competition. All those pricey clothes have to be purchased before a company can rent them out, and every season brings new must-haves. Lieske -- whose inventory includes thousands of dresses -- said she's plowed about $650,000 in savings, home-equity loan money and investments from family and friends into the company.
But Lieske, a Cockeysville resident who earned her Master of Business Administration from Harvard University in 2006, is optimistic about her company's chances. She worked out some of the kinks by testing the waters with a beta site for just over a year before launching a revamped version in late October.
She figured out that it was better to offer free shipping both ways than charge customers a bit less and make them pay for one of the deliveries. And insurance to cover minor stains and tears now comes included, rather than as an optional add-on.
So far, so good. Rentals jumped about 50 percent after the redesigned site went up with an expanded line of clothing, Lieske said. She's up to 30 designers offered now.
Caletha Crawford, a New York-based children's clothing industry consultant, gave a thumbs up to the labels on the site -- particularly the European picks such as French designer Sonia Rykiel. And she can see why, in an economy still reeling from the recession, entrepreneurs would look for a rental niche.
But the competition isn't just other businesses selling high fashion, she said.
"I'm not sure they're hitting on the value aspects the way that moms really think about it," said Crawford, a founder of the Children's Apparel Consulting Group. "For a lot of the prices that you could rent a dress, you could buy something that would be also pretty. Now, it wouldn't necessarily be the same name brand, but it would be very pretty."
On the other hand, she said, parents who want those couture labels for a special occasion would definitely save money.
Lieske acknowledged the potential draw of cheaper name brands, but she thinks working parents' need for speed and convenience works in her favor there. It's not easy to find a lot of special-occasion children's outfits in one place, she said.
She's working to expand the company's reach by connecting with mommy bloggers, high-end photographers and bridal salons that don't carry flower-girl dresses. Borrow Mini Couture's pitch to customers: Rent four for the price of buying one.
For example, a Dior silk rose applique dress with a suggested retail sales price of $517 rents for $99 on the site. The "borrowing fee" for a Charabia lace dress, retail price $154, is $43.10. Suits selling for even more than Lieske spent on her elder son's outfit two years ago rent for $72 to $83.
Courtney Fletcher, a Chevy Chase resident with two young daughters, is an early customer who found Borrow Mini Couture via friends. She's used it three times -- her 41/2-year-old daughter loves dresses and has a highly developed idea of what looks nice.
"I don't think I'd use this on a super-regular basis, but I think it's a great thing for special occasions," said Fletcher. "It's so easy."
Borrow Mini Couture dry-cleans the outfits between rentals and eventually donates or sells them. Customers are on the hook for the cost of the outfit, minus the rental price, if it comes back ruined -- the insurance covers minor oopsies -- but that hasn't happened yet, Lieske said.
She launched her company while working in marketing for Procter & Gamble. That meant managing the startup in off hours and while out on maternity leave with her younger son. Now she and her husband, Borrow Mini Couture's head of logistics, are all in on the effort.
She left her job to focus full time on the startup in October. Alex Lieske, a former private-wealth associate at Credit Suisse, is full time, too. Heidi Lieske knows it's a gamble, but running their own business was something she and her husband always wanted to do, and now seemed like the time.
"It's exciting, I'd say -- and scary," she said.
twitter.com/jsmithhopkins ___
(c)2013 The Baltimore Sun
Distributed by MCT Information Services
Related
Before You Go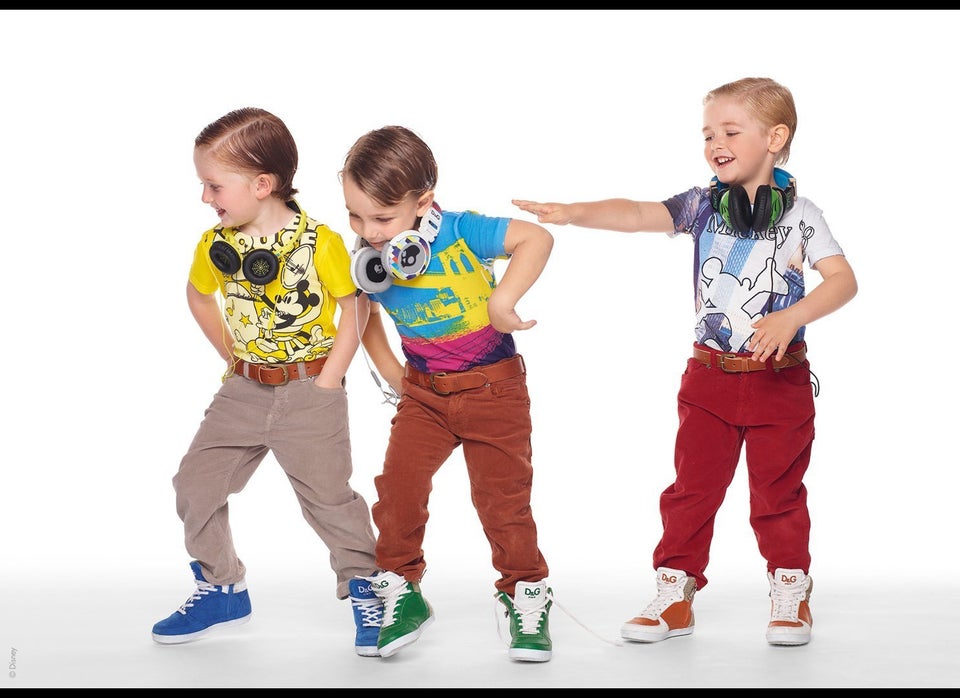 Designer Kids Clothes