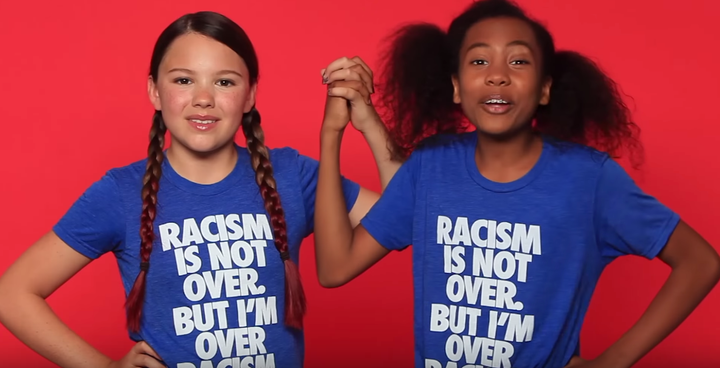 These kids are decrying the Confederate flag in the best way ever: by telling us all the horrible stuff it represents.
In a video posted to YouTube Tuesday, a group of young boys and girls get together to express how fed up they are "with this whitewashing of America's dark past."
FCKH8, the clothing company behind the video, writes on its website that it has "an activist heart and a passionate social change mission." Last year, it released a video with little girls in princess dresses dropping f-bombs while protesting sexism.
This time around, the company got kids to use colorful language to debunk the idea that the Confederate flag isn't a racist symbol. "In 1863, an earlier version of the flag had a white background, which the designer said represented, and I quote, 'The supremacy of the white man,'" the kids say.
WARNING: This video contains strong language.
"If we're having this much trouble getting rid of a symbol of racism, we are in deep s**t getting rid of real racism," they add.
A white man wearing a camouflage hat with a Confederate flag on it appears throughout the video to defend the symbol. But by the end of the video he seems convinced that it is racist, and removes it from his hat.
One of the kids said it best: "Flying this f**king flag is not flying with us." Finger snap.
Popular in the Community