Everything is better in miniature, including red carpet couture.
That was the logic behind Toddlewood's new Golden Globes photo shoot, in which child models show off the best of the 2013 Golden Globes red carpet in size-appropriate fashions. The brain behind ToddleWood is photographer Tricia Messeroux, who transforms children into celebrities and fashion icons with a team of makeup artists, hair stylists and costume designers.
In some cases, we even like the mini version better...
Check out these cute kiddies vamping it up on the "red carpet." Is this not the cutest thing ever?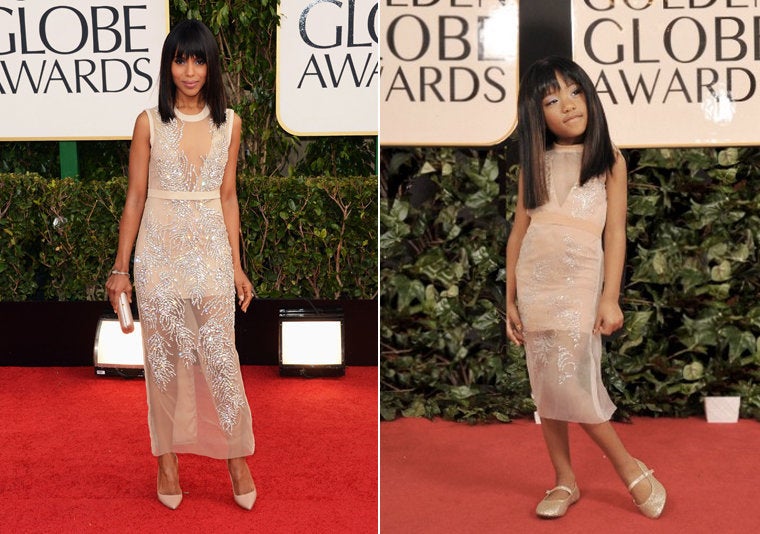 The 2013 Golden Globes... As Reenacted By Kiddies