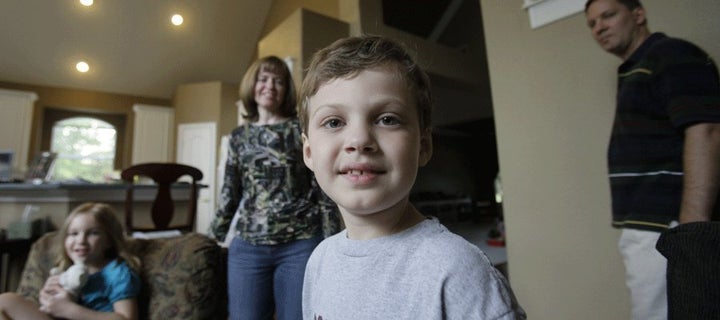 Last year, on September 23, a vital part of President Obama's health care reform package went into effect, changing drastically a key aspect of health care in America. Before this date, insurers could, under cover of the law, deny health coverage to our sickest children. Common preexisting conditions such as diabetes or asthma represented a quick out for insurers to deny coverage to the children who needed it most. But on September 23, 2010, that all changed.
Under the new federal Affordable Care Act, insurance companies can no longer deny coverage for children -- even those with preexisting conditions. Recognizing that these new protections mean little if parents cannot afford the coverage offered to them, my former colleague in the California State Legislature, Assembly Member Mike Feuer, authored AB 2244, which prevents California children with preexisting conditions from being charged rates that are more than double the rates of healthy kids. However, these lower rates are only available during the "open enrollment periods." The initial open enrollment period ends March 1. After that, coverage is still available for children, but it may only be available at a higher price.
As California's Insurance Commissioner, one of my top priorities is to help parents use the new health insurance protections provided by the Affordable Care Act to secure affordable health coverage for their children. To help achieve that, please pay very close attention some very easy, but very helpful and important tips below:
Seek coverage for your children immediately;
Act fast, before the March 1 deadline; and
After March 1, coverage is still available, but premiums may be higher
If you miss the March 1st open enrollment period, you will have another opportunity to enroll your child at the lowest available price during their next birthday month. For example, if your child was born in October, then October will be considered an open enrollment period for your child.

Parents can obtain enrollment information for their children during and after the initial open enrollment period by going to the California Department of Insurance (CDI) web site at www.insurance.ca.gov or by contacting CDI's consumer hotline at 1-800-927-HELP.
Additionally, parents can go to http://finder.healthcare.gov/, a web site created by the federal government to assist consumers in navigating their options under the Affordable Care Act.
We all need to do our part to spread the word about this critical -- but limited -- opportunity for California's uninsured children. Please take a moment to share this blog with your friends, family and community. Children are now eligible for health coverage regardless of preexisting conditions, so please join me in making sure they get it!
This blog comes from MomsRising.org and each week explores innovative ideas to strengthen 21st Century America's families through public policies, business practice, and cultural change.
REAL LIFE. REAL NEWS. REAL VOICES.
Help us tell more of the stories that matter from voices that too often remain unheard.