Gossip flew in early August that Cara Delevingne was crossing over from the modeling world into movies with a rumored film project described as "rich kids who live a wild lifestyle filled with parties and drugs."
Which sounded just about right for Delevingne, who comes from a wealthy English family and is quite the partier herself. But now we can stop speculating and start following: The movie, called "Kids In Love" appears to be a go, based on several photos the 21-year-old model posted to Instagram on Thursday tagged #kidsinlove.
CatwalkQueen.tv notes that included in Cara's photos are also Alma Jodorowsky, Gala Gordon, Sebastian de Souza (of "Skins"), Preston Thompson and director Chris Foggin, who also posted a revealing Instagram pic: a shot of the black and white clapperboard bearing the project title "Kids In Love."
So there you have it, folks. Cara Delevingne is officially in a movie, and you probably won't even have to bother seeing it -- we bet the entire shoot will be documented on Instagram before it's even done.
Get ready to see more of this face: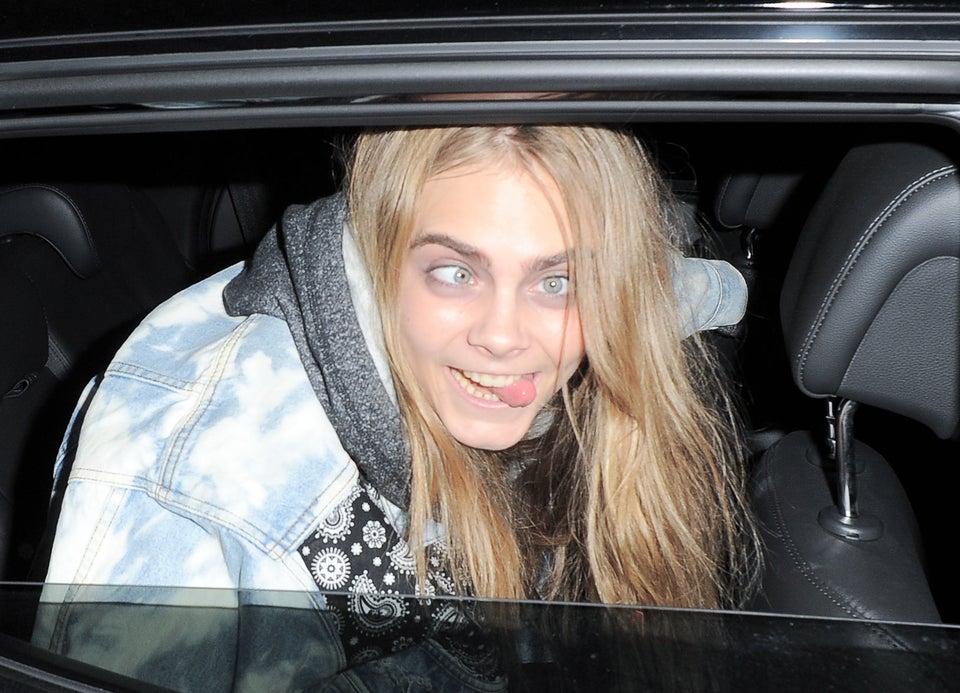 The Many Faces Of Cara Delevingne