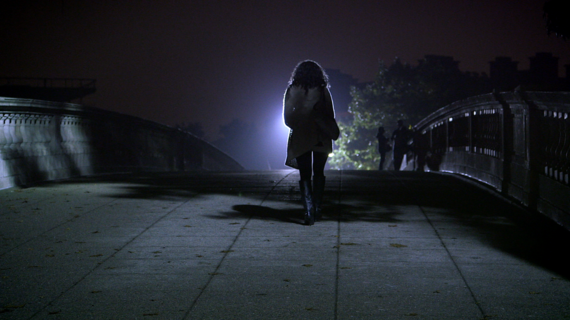 Kids in the House has teamed up with Academy Award Nominated filmmaker Amy Ziering to host a screening of her stunning and thought-provoking new documentary The Hunting Ground.
The film, coming from the team between the groundbreaking documentary The Invisible War, sheds light on sexual assault on college campuses, institutional cover-ups, and the brutal social toll on their victims and their families.
This powerful film, which The New York Times calls "a blunt instrument of a movie that goes right for the gut, a must watch" and the Chicago Tribune says "From its first moments, the new documentary instills a sense of dread that is very, very tough to shake."
According to Kids in the House CEO Leana Greene, the movie grabbed her the instant she watched it.  "This movie is the most important film of the year.  Everyone should see it."
Ziering, speaking recently with Kids in the House CEO Leana Greene, explains the film aims to "dispel popular rape myths that campuses use to justify inaction.  We also need to dispel this myth that 'women are making this up.' It's just simply not true."
Joining Greene and Ziering will be Dr. Cara Natterson, author Caitlin Flanagan, and Dr. Jim Varga.  Together, they hope to inspire a new dialogue on what people can do to help end this horrific problem.
On October 28th, Leana and the other co-hosts of the screening will be having a Google Hangout to discuss the film.  Find more details and RSVP here.
For more information on the film, please visit their website.
And to see more videos with Amy Ziering, please click here.
REAL LIFE. REAL NEWS. REAL VOICES.
Help us tell more of the stories that matter from voices that too often remain unheard.