This Valentine's Day, we're proud to introduce seven little lovebirds who follow in the footsteps of respected young relationship gurus before them. Behold, their thoughts, letters and pronouncements on the overwhelming mysteries of the human heart...
For the best boyfriend ever.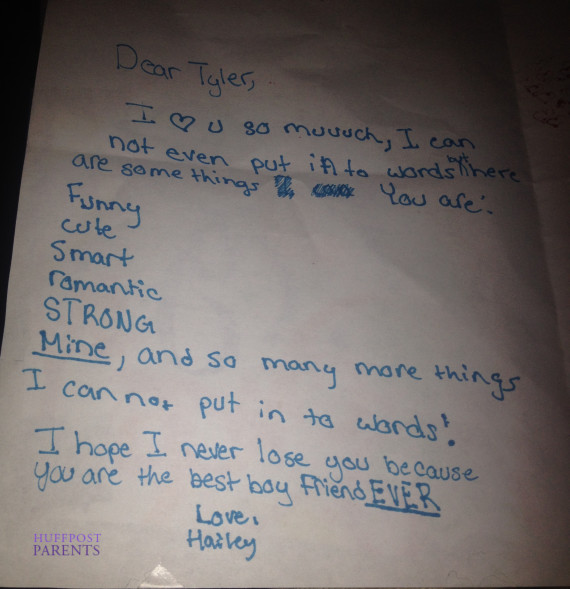 For the Love Genie... who specializes in nautical romance.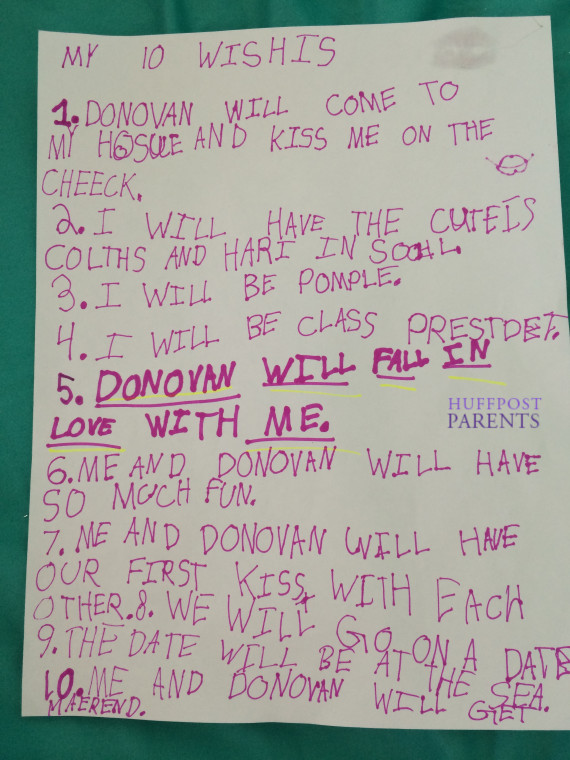 For the infographics geeks.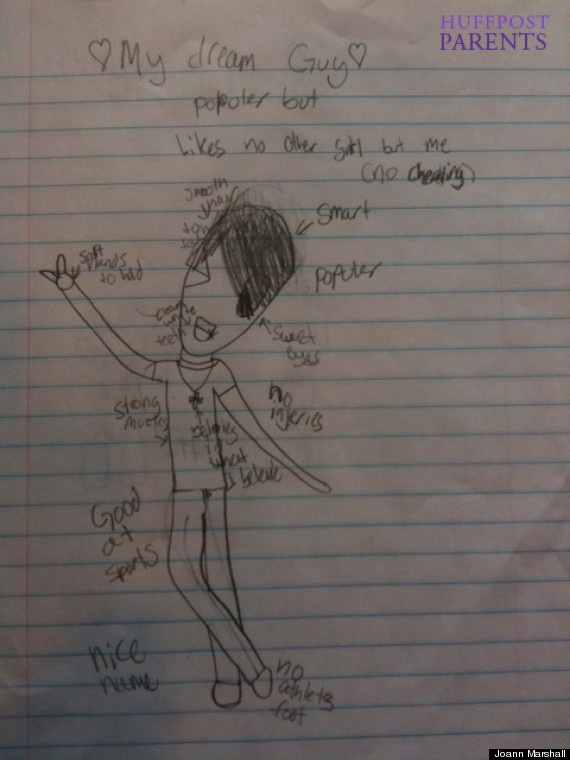 Translation: "My Dream Guy: Popular but likes no other girl but me (no cheating), smooth hair to touch, soft hands to hold, smart, popular, clean white teeth, sweet eyes, no injuries, strong muscles, believing in what I believe, good at sports, nice name, no athlete's foot."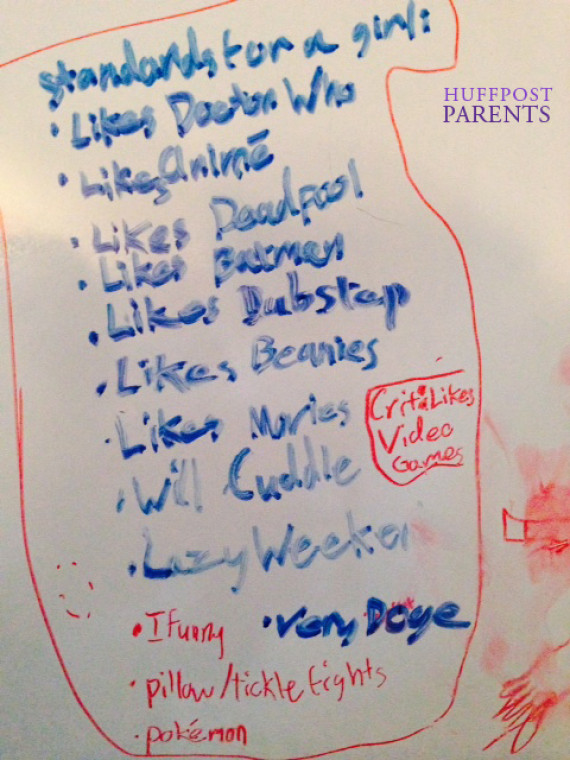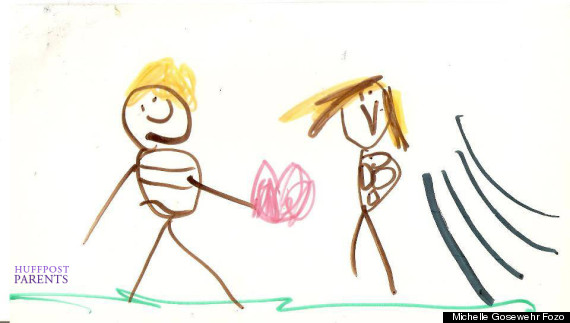 Mom writes: "My daughter drew this in kindergarten and told me it was a boy in her class giving her a Valentine and she fell over from excitement."
For Azul, the biggest troublemaker in kindergarten.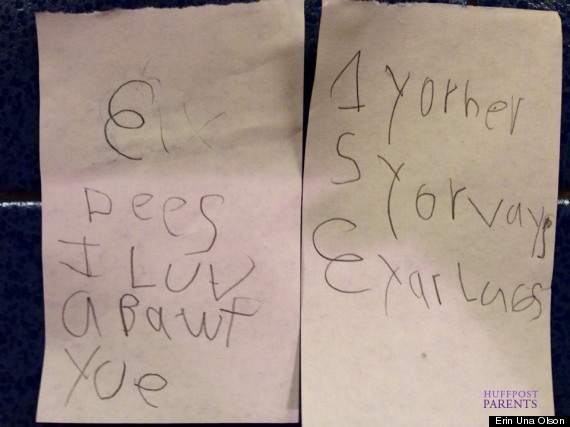 Translation:
"3 things I love about you:
1. Your hair
2. Your voice
3. Your legs"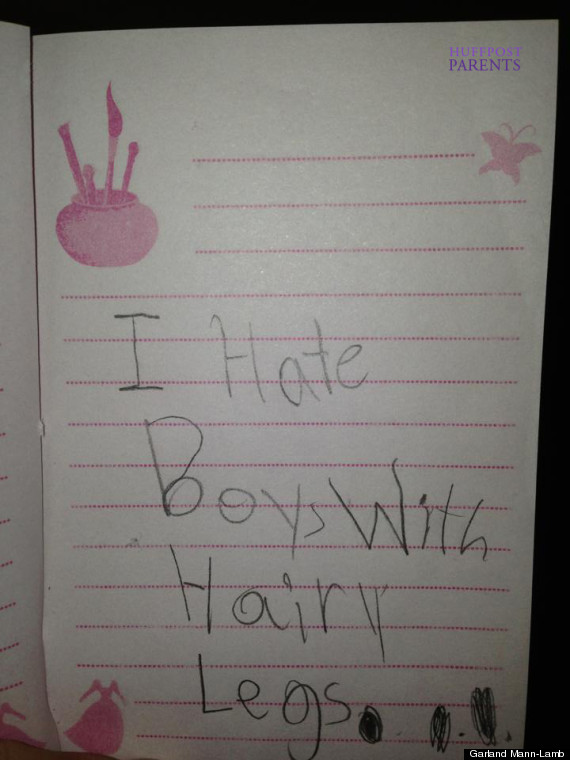 Has your child drawn or written something adorable? Send a photo, along with your child's name and age, to kidnotes@huffingtonpost.com or via Facebook or Twitter -- and it may be featured as our Cute Kid Note of the Day.