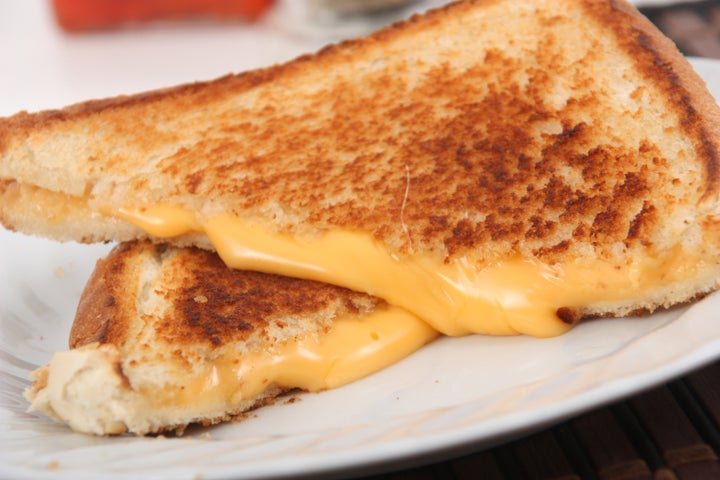 WASHINGTON (Reuters) - The menus offered to children by most U.S. restaurant chains have too many calories, too much salt or fat, and often not a hint of vegetables or fruit, according to a study by the Center for Science in the Public Interest.
The group, which has agitated for everything from healthier popcorn at the movies to calorie labeling in supermarkets, found that among almost 3,500 combinations surveyed, kids' meals failed to meet nutritional standards 97 percent of the time.
That was a marginal improvement over 2008 when such meals failed to meet standards 99 percent of the time.
Every children's meal offered at popular chains such as Chipotle Mexican Grill, Dairy Queen, Hardee's, McDonald's, Panda Express, Perkins Family Restaurants and Popeyes fell short of standards adopted by the center from the U.S. Department of Agriculture's nutritional recommendations.
The meals also fell short of standards set by the National Restaurant Association's Kids LiveWell Program, said the CSPI, which titled its study, "Kids' Meals: Obesity on the Menu."
"Most chains seem stuck in a time warp, serving up the same old meals based on chicken nuggets, burgers, macaroni and cheese, fries, and soda," said Margo Wootan, CSPI nutrition policy director. "It's like the restaurant industry didn't get the memo that there's a childhood obesity crisis."
Among the meals singled out was Applebees' grilled cheese sandwich on sourdough bread, fries and two percent chocolate milk, which has 1,210 calories, 62 grams of fat and 2,340 milligrams of sodium.
The combo meal had nearly three times as many calories as the CSPI's criteria for four- to- eight-year-olds suggest.
At Ruby Tuesday, the macaroni and cheese, white cheddar mashed potatoes and fruit punch combo has 870 calories, 46 grams of fat and 1700 milligrams of sodium, said Wootan.
The U.S. Centers for Disease Control and Prevention has recommended that children eat no more than 2,300 milligrams of salt each day to avoid high blood pressure, which can lead to coronary disease, stroke and other ailments.
Being overweight as a child leaves a person vulnerable to heart disease, diabetes and a shortened life span. About one-third of American children are now considered overweight and 17 percent are considered obese, according to USDA's Dietary Guidelines for Americans.
The CSPI cited Subway restaurants' Fresh Fit For Kids meal combinations as exceptions to the salty, fatty norm.
Subway serves apple slices with its kid-sized sub sandwiches and offers low-fat milk or bottled water instead of soda. All eight of its children's meals met CSPI's nutrition criteria.
A few other establishments have begun to offer side dishes beyond French fries. In fact, every child's meal at Longhorn Steakhouse now comes with fruit or a vegetable.
"More chains are adding fruit, like apple slices, to their menus, but practically every chain could be adding more vegetable and whole grain options," said Ameena Batada, an assistant professor in the Department of Health and Wellness at the University of North Carolina Asheville.
Labeling can be a potent tool. The report cited two studies that indicated customers who are provided with calorie counts on the menu sometimes gravitate toward healthier choices.
To produce its study, the CSPI looked at 50 top U.S. chain restaurants, finding 34 of them had meals designed for children and were willing to provide nutritional data. It analyzed those meals and meal combinations.
(Reporting by Diane Bartz; Editing by Ros Krasny and Steve Orlofsky)

Support HuffPost
A No-B.S. Guide To Life
Related
Before You Go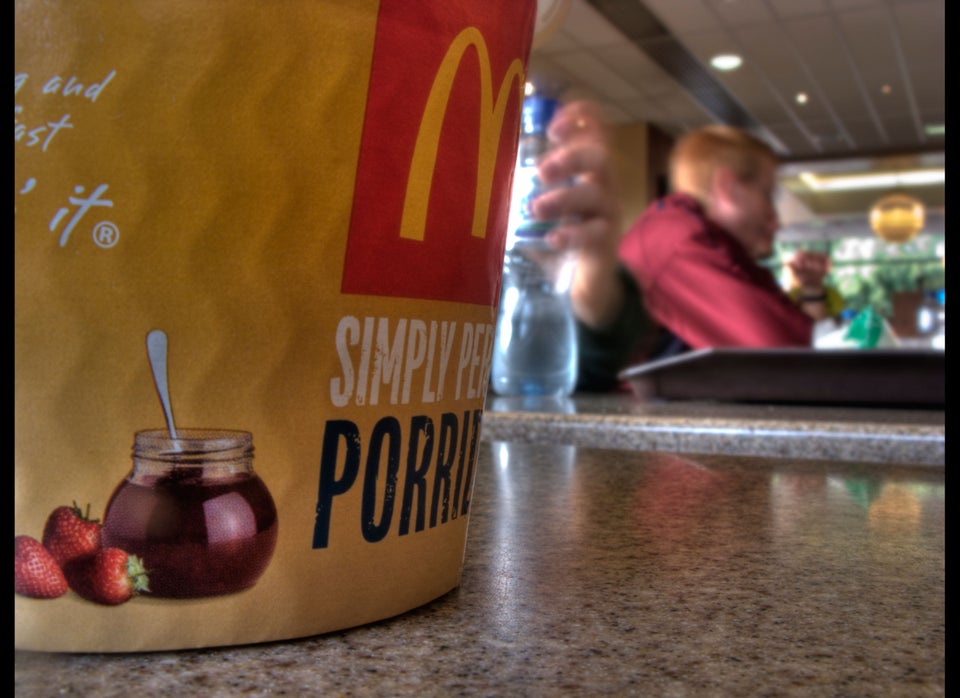 Fast-Food Breakfast Offenders
Popular in the Community