BlackBerrys, iPhones and tablets are everywhere these days, but they haven't significantly changed how moms and dads parent their young kids, according to a new report. Despite widespread concerns that parents are increasingly reaching for mobile devices to distract or teach their young kids, parents say they are still far more likely to reach for a book or toy.
"We were extremely surprised, because the press and [scientific] literature has been making much of how new technologies are infiltrating homes," said study co-author Ellen Wartella, a professor with Northwestern University's School of Communication who researches the effect of media on children and teens.
But the new report found that new technologies are "not very high on the list of parenting tools," Wartella argued, calling the findings a snapshot of a generation of moms and dads, and how they parent. She and her co-investigators surveyed more than 2,300 parents -- 40 and younger -- of kids age 8 and younger nationwide.
The parents said they were much more likely to use books, toys or television than mobile devices, to keep their kids busy. For example, while making dinner or doing chores, nearly 90 percent said they'd give their son or daughter a toy to play with, 79 percent said a book, and 78 percent said they'd turn on the TV. By comparison, 37 percent said they'd give their young child a smartphone or tablet. Likewise, more parents said they were likely to give their child a toy or coloring book while out at a restaurant than a phone or tablet device.
"[When dining out] I used to only notice the child who was playing with a smartphone or tablet," said Wartella. "Now if I look around, I see others who have an old-fashioned coloring book or a toy. I think in some cases, we're seeing what we want to see."
"Parents certainly do use [these technologies]," said Amanda Lenhart, senior researcher with the Pew Internet & American Life Project who did not work on the report. "But there are other ways of occupying them that are higher on the list."
Books were far and away parents' top tool for educating their kids. Sixty-two percent said that when they wanted to engage their child in an educational activity they were very likely to reach for a book, while just 10 percent said they were likely to reach for a smartphone or tablet.
While the report suggests that parents of young children do not regularly use technology to educate their kids, they also don't appear to find it particularly harmful. More than half of the parents said computers and mobile devices had neither positive nor negative effects on their children. Parents were more critical of video games, and more than half of the parents surveyed said that technology does hamper physical activity.
A key finding of the report is just how influential parents' own technology use is: Spending a lot of time in front of a computer screen, watching TV or having the TV playing in the background corresponded with kids using technology more. Wartella argued that this casts doubt on who is driving exposure to technology, and the idea that young children are pleading with their parents to use a smartphone or iPad.
"Parents are very much setting the model for the home," she explained.
On the whole, parents were not worried about their children's technology use; more than half said they were only slightly concerned, or not concerned at all, although that percent was higher among parents with 6- to 8-year-olds.
"In the grand scheme of things that parents [of young kids] worry about, technology is not that high on the list. They're worried about their kids' health, about them getting enough sleep and exercise," said Lenhart, adding that technology is part of that, but only a part. She said that concerns definitely increase as kids age beyond the 0 to 8 age group considered in the new report.
But when it comes to technology and young children, Lenhart said, "I do think that there's a lot of uncertainty about what to do."
Related
Before You Go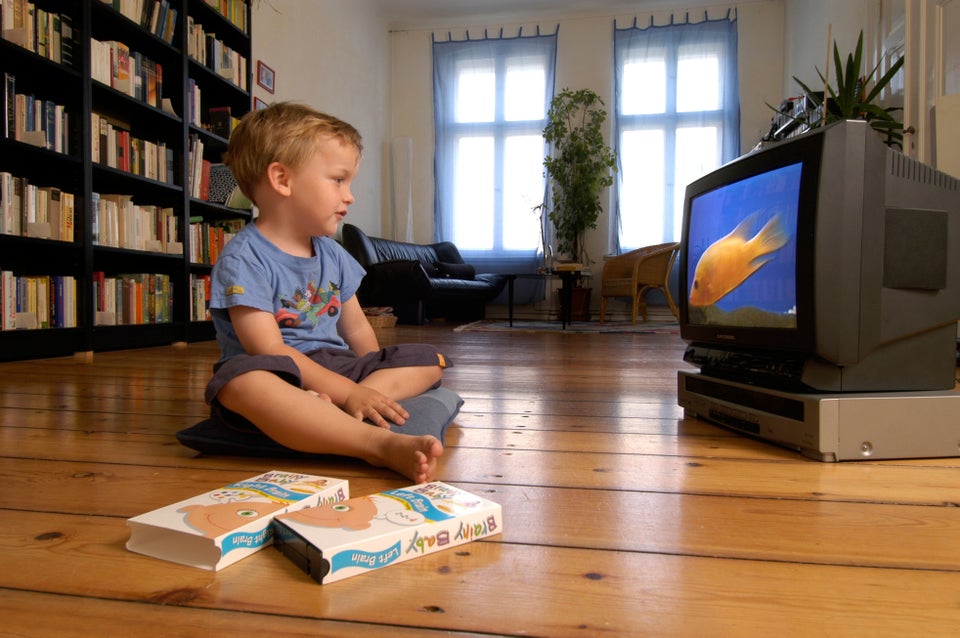 Studies About Kids And Technology