While limiting their children's screen time, parents may also want to consider being mindful of their own habits when it comes to mobile devices.
According to a global survey by online security company AVG Technologies, many kids notice their parents' screen addictions and it can profoundly affect their views on the subject. In June, AVG polled families with kids from ages 8 to 15 years old in eight different countries -- a total of 6,117 people.
Here are some of the results of their polls about families and devices like smartphones: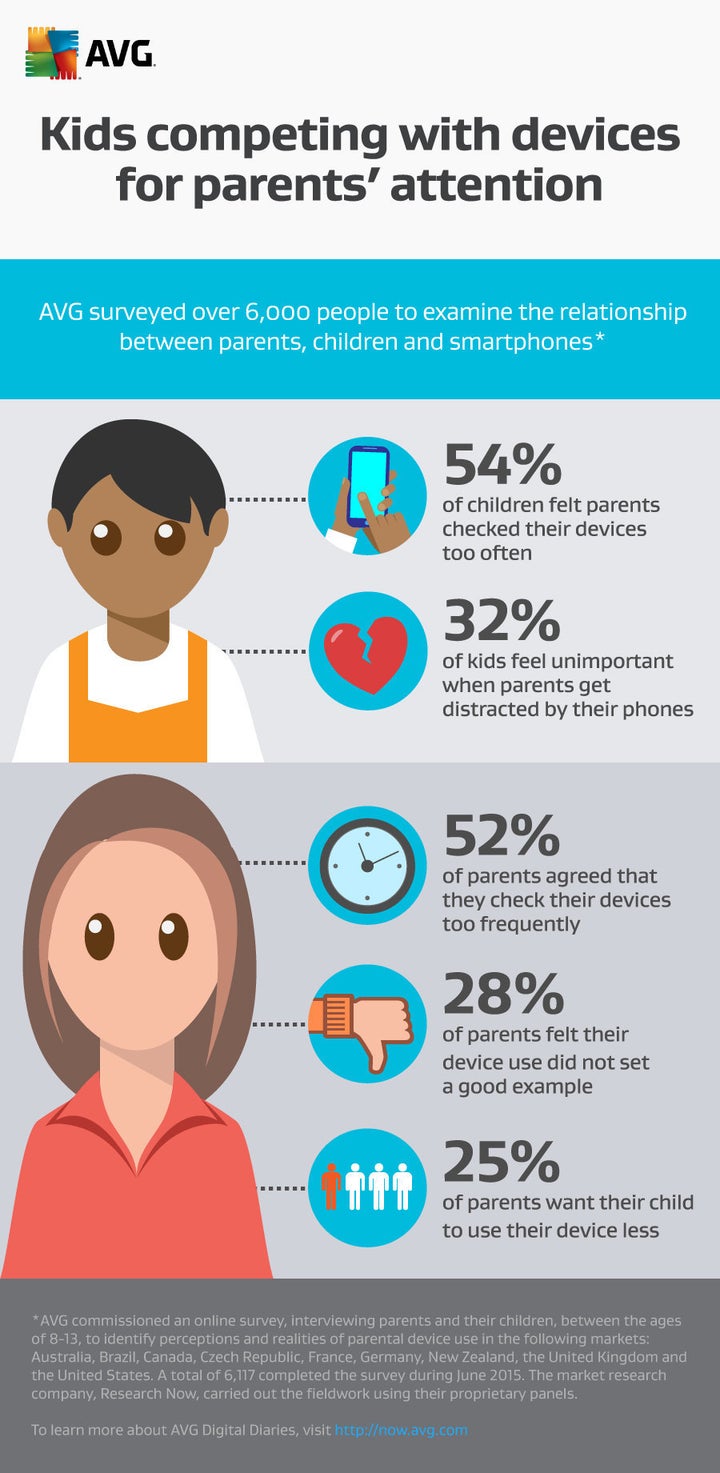 The survey results showed that 54 percent of kids think their parents check their devices too often and 32 percent of them "feel unimportant" when their parents are distracted by their phones.
As for the parents, 52 percent agreed that they check their phones too often.
Clearly, mindful screen time is important a goal for parents as it is for kids.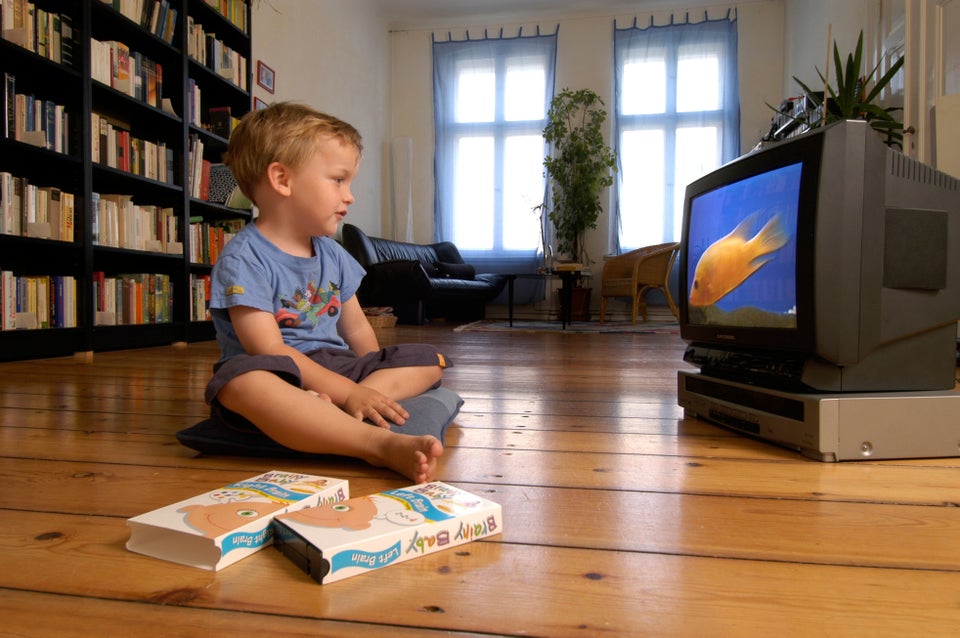 Studies About Kids And Technology
Related