It's a good thing that kids care about the environment because they're the ones sticking around.
An inspiring 5,000 Los Angeles kids gathered Thursday to show just how much they cared. As depicted below, they formed a large shark holding a "Defend the Sea" shield on Dockweiler State Beach.
The activist shark was designed by 6th grader Breann Mancilla of Robert Frost Middle School in Granada Hills. The photo of the human mosaic was taken by aerial artist John Quigley and will be sent to the Rio + 20 Earth Summit in Rio de Janeiro, Brazil later this month.
"These kids are like modern-day knights in shining armor," said Mary Shallenberger, chair of the California Coastal Commission, said. "They are asking us to join them in defending our ocean from marine debris and other forms of pollution that harm marine life."
Today was the 19th annual Kids Ocean Day Adopt-A-Beach Clean-Up in Los Angeles. It is the culmination of a year-round school assembly program by the Malibu Foundation for Environmental Education. The LA celebration of Kids Ocean Day is one of six in California, sponsored by the California Coastal Commission.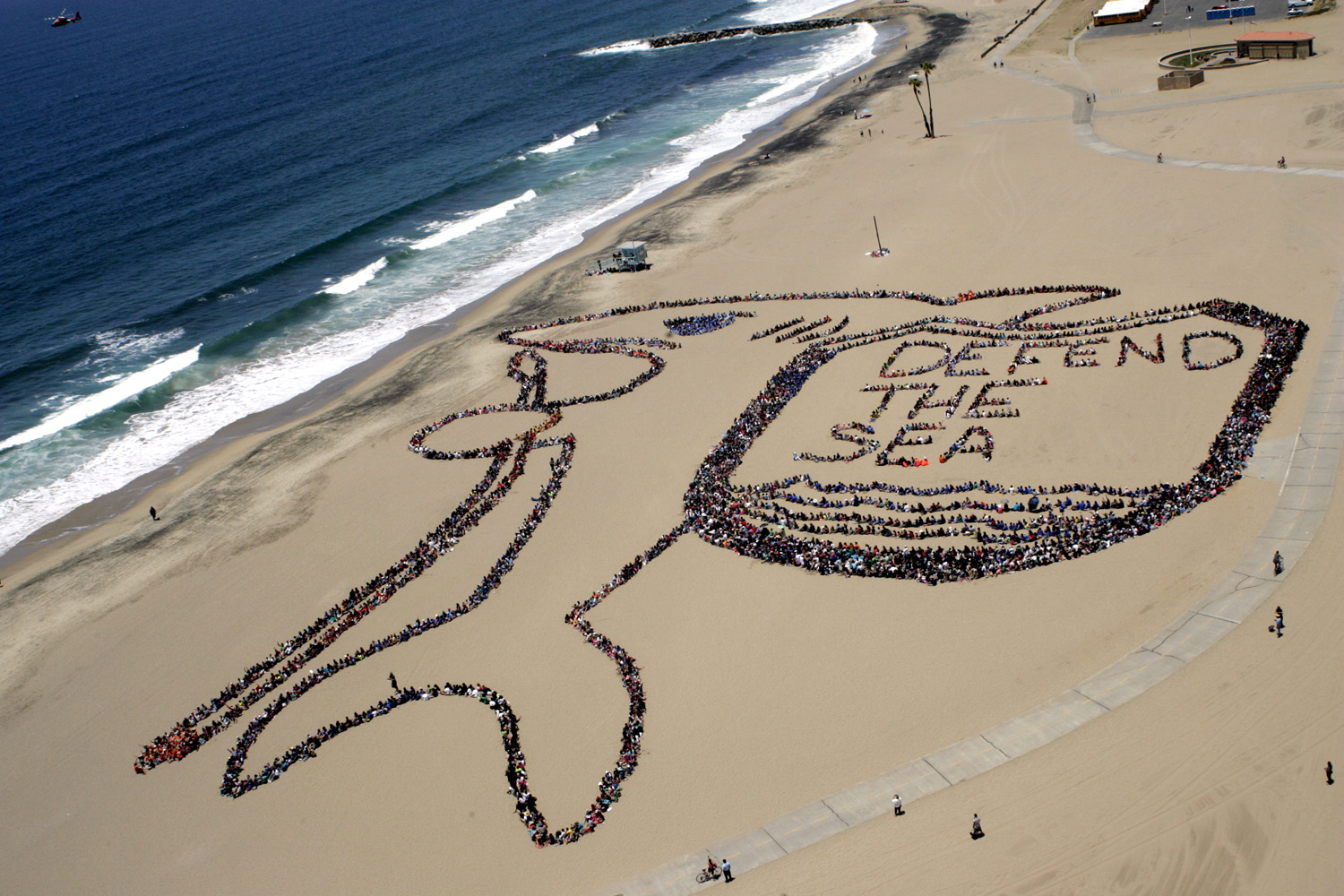 Related
Popular in the Community