'Tis the season to wait on an endless line at the mall, set your child on Santa's lap and hope that the result is a photo you'll want to send to Grandma. But as we all know, things rarely go as planned.
Reddit user CargoCulture posted this photo, his baby's first Santa picture, with the caption: "The boy was unimpressed." (For what it's worth, Santa doesn't look especially thrilled either.)
Now it's your turn. We want to see the best shots of your kids -- from babies to big kids -- on Santa's lap. Whether they're laughing or crying (we know it happens), excited or terrified or simply smiling sweetly, add your photos to the adorably festive slideshow below.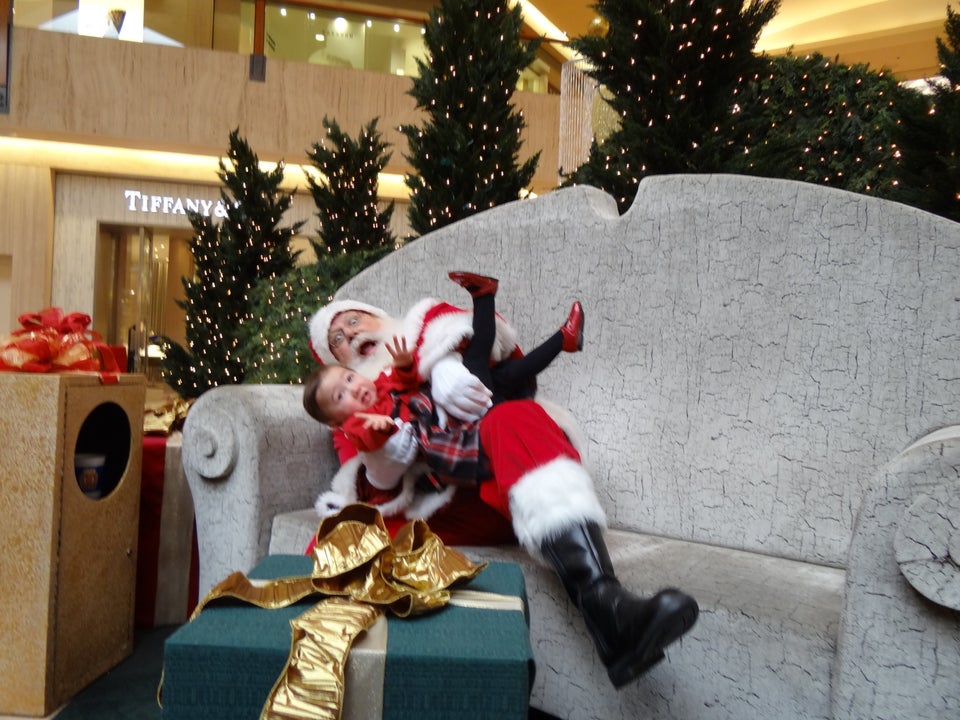 Kids And Babies On Santas Lap