When Dee Ann Newell began teaching parenting courses to mothers behind bars nearly 30 years ago, she kept hearing the same request: Please check on our kids. 
"Our children, they're just barely hanging on," Newell remembers the women saying.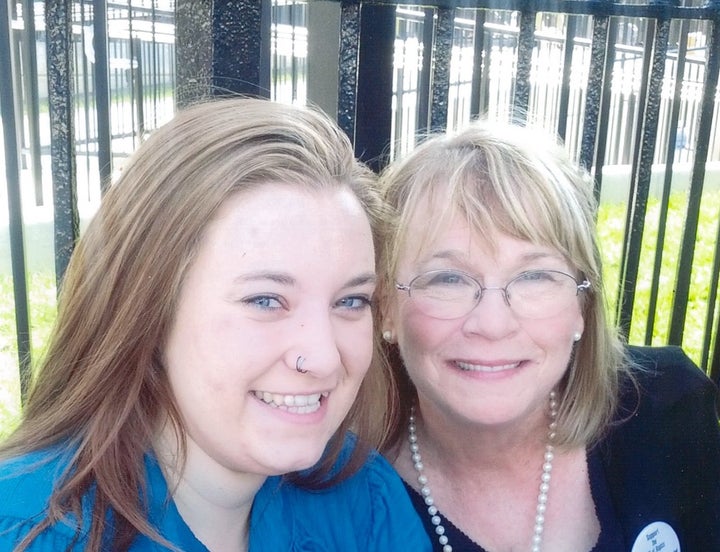 Over the years, she said, the nonprofit has offered some 38,000 vulnerable kids the comfort, support and opportunities they wouldn't otherwise have had. But the funding hasn't kept up with the need. 
Children whose parents are behind bars struggle with feelings of isolation and shame. They're at greater risk of developing depression, anxiety, and behavioral issues. 
"You're grieving someone who's not dead, but for all intents and purposes, they're not there," said Newell. "There's a lot of trauma."
To combat those feelings of isolation, Arkansas Voices brings the children together with other kids dealing with the same issues.
"The program showed me I wasn't the only person who had a parent who was in prison," said Alexis Beavers, now 23. "For a while, I thought I was the only person."
The group also helps children maintain relationships with their imprisoned parents. It offers parenting classes to those incarcerated moms and dads. It runs support groups for grandparents, who are often left to care for the kids. And it works with families on the re-entry process if and when parents return home.
Newell, who serves as executive director of Arkansas Voices, actively recruits for her programs. She visits schools and flat-out advertises that she's looking to aid children who have a parent in prison. She said she also tries to hire people who themselves have been affected by incarceration and can truly understand the needs of the clients. 
She has helped at least 10 similar groups get off the ground, Newell said. She meets with their founders and shares her experience in running programs, finding staff and reaching out to children.
Beavers was one of those kids who got help from Arkansas Voices when she most needed it. Her mother was sent to prison when Beavers was 4 years old and is currently serving a life sentence for capital murder and aggravated robbery in relation to two restaurant robberies ― although Beavers believes the charges were unfair.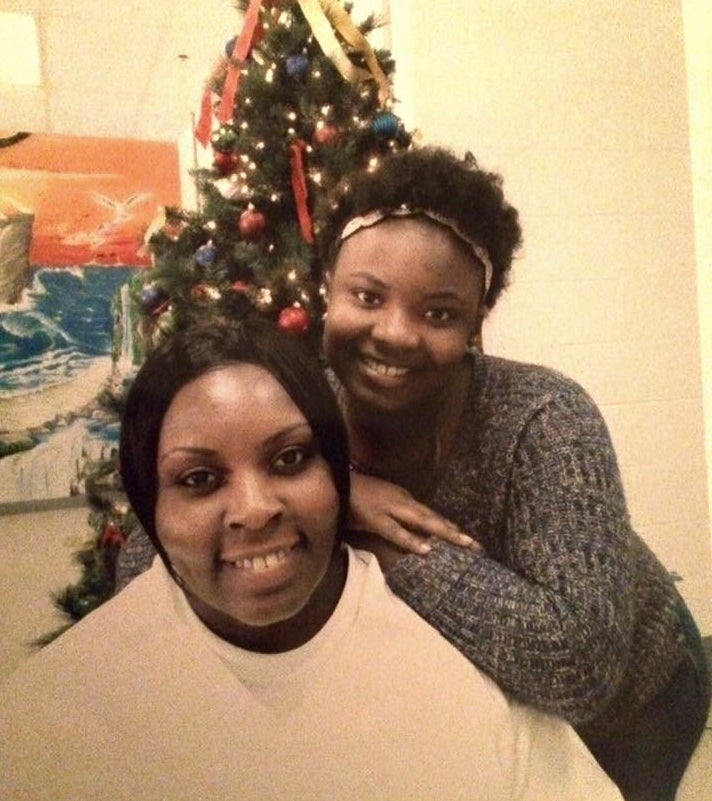 Raised by her grandparents, Beavers experienced the textbook consequences of having an incarcerated parent. She was quiet and anxious about socializing. She felt like people expected her to amount to nothing because of her mother's record. She worried about other kids teasing her and she often claimed her mother was in the military to explain away her absence. 
At the root of it all was a deep fear that no one else could understand what she was going through.
"People have these judgments about me," Beavers said. 
Strangers often gush about how sorry they feel for her when they hear her mother's story, she said. But when she tells new acquaintances how much she loves art or travel, she said she's often met with disbelief. People wonder aloud how somebody with a parent in prison could possibly have such interests.
It was Arkansas Voices that opened up her world when Beavers' grandparents couldn't afford to. She was 6 years old when she first got involved with the group. The guidance and activities that Arkansas Voices provided, as well as the regular visits with her mom it arranged, worked to ease the girl's anxiety. 
"It helped me not be so angry at the world," Beavers said. "Growing up without a parent, you are angry. You see other people with their parents and think, 'I wish I had that.'"
"[Newell] gave us options," Beavers said. "She showed us a different life outside of the life that we were living."
HuffPost is hitting the road this fall to interview people about their hopes, dreams, fears ― and what it means to be American today.
Arkansas Voices has even helped to ease the trauma associated with visiting a parent in prison. Beavers, who said she now sees her mother about twice a month and talks with her on the phone once a week, has distinct memories as a child of going through metal detectors to spend a few hours in a dreary, colorless room with no games. 
These days, the nonprofit organizes "family days" at prisons, when kids and parents can get together in a designated room, eat pizza and sing songs. It's a vast improvement over trying to bond in a stark room where children aren't allowed to get up from their chairs, Newell said. 
Arkansas Voices still helps children across the state visit their parents in various prisons. Due to funding cuts, however, it has a smaller reach than it once did. At its height, the nonprofit had 10 locations around the state. Now it has just one, in Little Rock.
Newell has managed to run a lean operation ― her home serves as the organization's headquarters ― but she's gravely concerned about money, she said. In the past, the group received significant funding from the U.S. Department of Health and Human Services, she said, but that has declined over the years and all but disappeared under the Trump administration. (HHS did not respond to HuffPost's request for comment.)
Newell remains optimistic about her nonprofit's future though. She's looking to the children she once supported to help carry on the mission. 
Beavers, who currently works as a cashier at a local hospital, is one of those budding leaders. She mentors other kids now and hopes to resume her studies at college soon. She wants to continue working with children forced to grow up with a parent in prison and to change the stigmatization they face. 
"I wish people would understand I am not my parent. I'm not my mom, even though she didn't commit a crime. I'm not her," Beavers said. "I wish that people would just give me a chance."