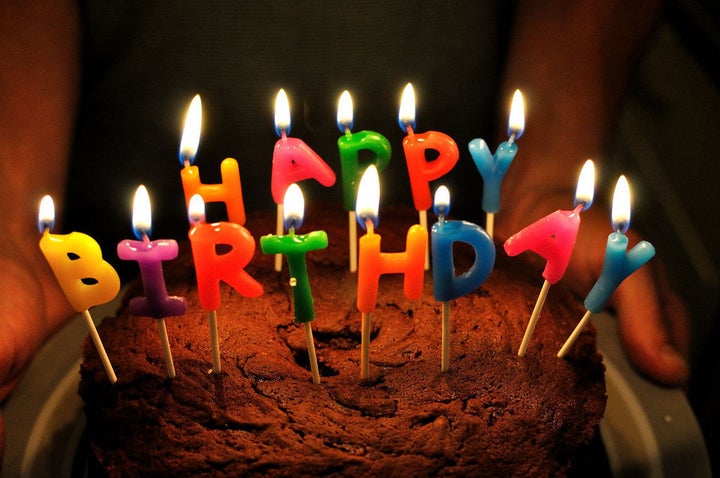 Planning a birthday party for your child? You've probably already thought about where to have it. You may have already ordered a cake or bought ingredients. Don't forget napkins, plastic forks and, of course, the hypnotist.
What? You've never heard of hiring a hypnotist for a kid's party before? I'm not saying it's as popular as clowns or face painters, but at GigMasters, we definitely see requests for hypnotists for kid' parties. With an average price tag around $400 for a performance, it's not an inexpensive party idea. But is that really a problem?
David Bakke, editor of Money Crasher's Personal Finance and father to one son, doesn't think so. For his son's 4th birthday, Bakke rented a public park and a bounce house and hired a clown, a magician and a face painter. He and his wife invited neighborhood families as well as out-of-town guests. By Bakke's estimate, the party cost around $1,500 and was money well spent. Bakke and his son both had a great time at the party and he feels like it was helpful for his son's social development and self-esteem. The one drawback? His son expected a similar big deal for his 5th birthday the next year.
Rising expectations are exactly what many armchair and professional psychologists warn against. Although most people agree that some sort of party is a fun, even important, event for a child, extravagant parties aren't necessarily required. Some argue that they can even be detrimental. If a 4th birthday party costs over $1,000, what will the child expect when he graduates from kindergarten or turns 13? Many performers who work these extravagant parties also caution against doing too much.
Performers say that having too many forms of entertainment can mean that the guests don't focus on any of the entertainment. They also say that while the guests and hosts of extravagant parties are usually great to work for, they find that the birthday boy or girl often seems overwhelmed by the hoopla.
Of course, there's nothing wrong with going overboard sometimes. Patricia Ann, a wedding planner in Texas, went a little crazy with her 7-year-old granddaughter's princess-themed party. She bought the "real" princess dresses from Disney and hired makeup artists to help the guests get ready. Like a mini-wedding, she had a cupcake and candy bar, and each girl went home with a Barbie Doll dressed to match her own princess dress.
She admits that her granddaughter's mother gave her grief for the over-the-top nature of the party, but she and her granddaughter loved the party and it was the first time she'd ever been allowed to throw a party for the girl. For her, that made the party a special enough reason to go overboard.
So, what's the happy medium? How do you provide a party that lets your child celebrate without setting him up for future disappointments? One important point is to not get too hung up on a dollar amount. My own informal survey of "reasonable" birthday party costs revealed a variety of answers, even in one small geographic area, among people whose children had gone to each other's parties. Set the budget that works for you and don't worry about whether others will think it's too much or too little.
Focus on your reasons for the party and the "hoopla." There's nothing wrong with using your child's birthday as an excuse to throw a big party for your friends and their kids, but be clear in your mind about why you're doing what you're doing. If you want a bounce house, get a bounce house, but if you know why you hired it, you won't be disappointed if your 2-year-old is afraid to go inside it.
This, of course, leads to the most important party planning tip for making sure a kid's party isn't too much: Talk to your kid. Whenever age-appropriate, let your child be involved in making decisions and plans. From choosing activities to addressing invitations, the more involved your child is in making the plans, the more he or she will enjoy the party.