These siblings had a very special Christmas gift for their parents, and this very special gift was deserving of a very special presentation -- one that involved gazelles, zebras, giraffes, and elephants.
After all, there really is only one right way to give a puppy to your parents, and that, of course, is by singing 'The Circle of Life' from 'The Lion King,' while dancing like the animals of the Serengeti.
Sometimes home videos are best kept within the family. Other times, however, they are best shared on Reddit so that the entire Internet can appreciate them. This is one of those videos.
Before You Go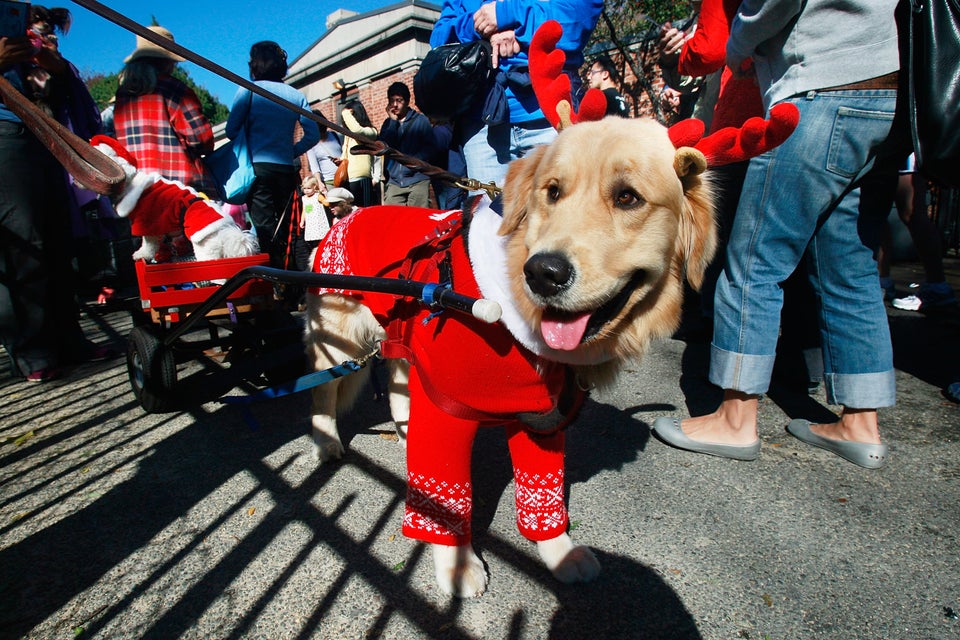 Pets Getting Into The Holiday Spirit
Popular in the Community