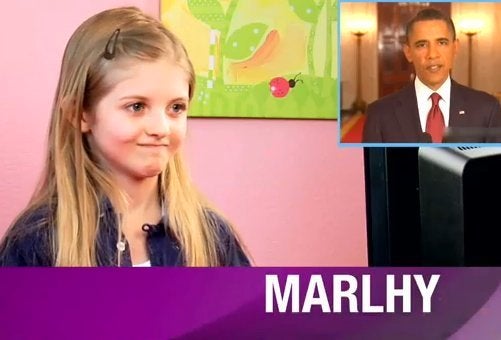 How did kids react to Osama bin Laden's death?
The Fine Bros departed their typical viral memes formula for a serious edition of "Kids React," answering the above question by interviewing children who were just a few years old on 9-11-01.
After watching President Barack Obama address the nation, the kids were asked to identify bin Laden. Responses included a "bad terrorist," "bad guy" and "horrible man." Said one: "I don't really know the reason, but he just wants to kill everyone."
Tough questions were then asked like "Why did it take us 10 years to find bin Laden?", "How did you find out?", "How did it make you feel when you found out?", "What do you think of people celebrating his death?" and "Should they release the pictures?"
Among opinions voiced were confusion: "We're trying to help them but they're trying to kill us."
REAL LIFE. REAL NEWS. REAL VOICES.
Help us tell more of the stories that matter from voices that too often remain unheard.