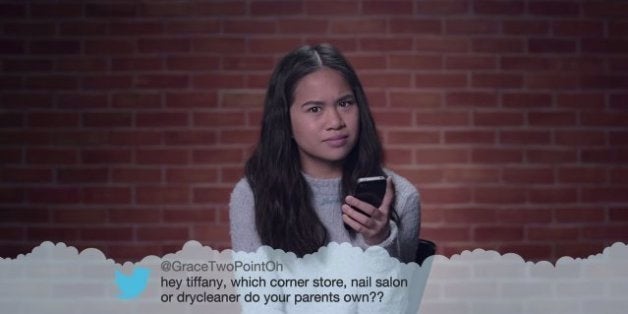 "Allan's voice is so annoying it makes me wish I was deaf," one boy said while reading a tweet. Later, a girl reads one where she's called "a huge loser."
By mimicking Kimmel's popular segment, the creators hope their campaign will spread awareness of the effects of cyberbullying on kids.
"We wanted to use the 'Mean Tweets' model because in a way, those videos give the message that cyberbullying is OK -- even funny," said Stu Auty, president of the Canadian Safe School Network, on the organization's blog. "But adult celebrities have the maturity and confidence to overcome these hurtful words. Children don't. For regular kids, words can cut like a knife."
The organization, which has started an Indiegogo fundraising page to help spread its message, also changed up the video to emphasize its point. In the videos of celebrities reading mean tweets, an audience can be heard laughing in the background. For this video, a laugh track fades until it is completely silenced with a final tweet that shows cyberbullying at its worst.
"No one likes you. Do everyone a favor. Just kill yourself," the last girl said as she read a tweet.
Though the change is simple, it's powerful. Most importantly, it proves there's nothing funny about cyberbullying.
Disclaimer: This video contains some inappropriate content.
Related
Before You Go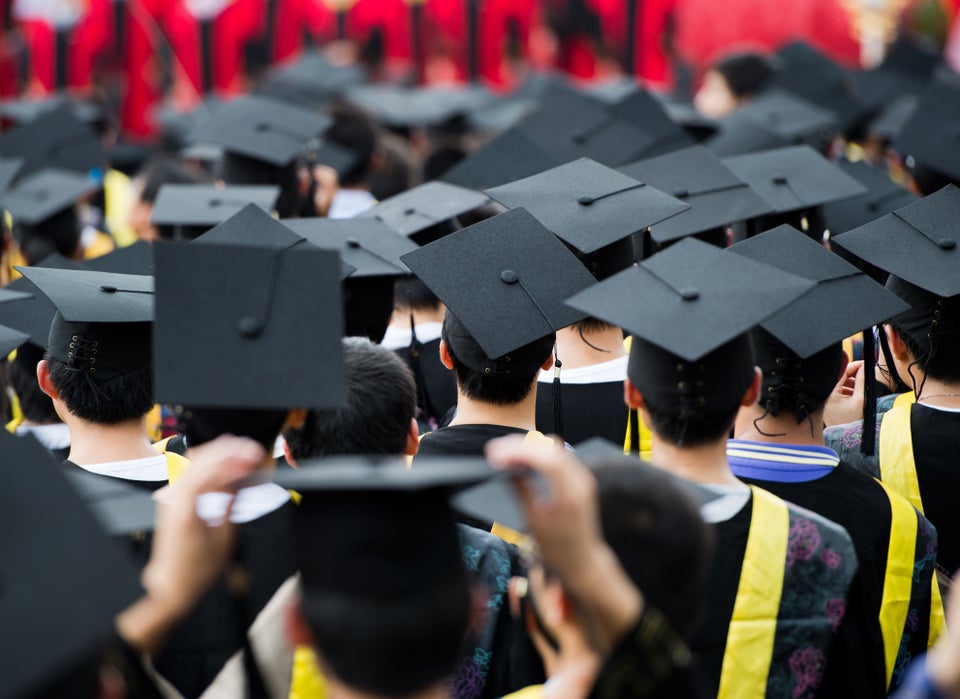 Bullying Statistics from DoSomething.org
Popular in the Community