Safer Internet Day is Tuesday, February 9th. To celebrate this important event, I want to do my part to move the conversation forward. How can we as a community work together to allow our kids the incredible potential of our connected world while also keeping them safe from harm? Whose responsibility is it to keep kids safe online? My answer: It is everyone's. Here's your role.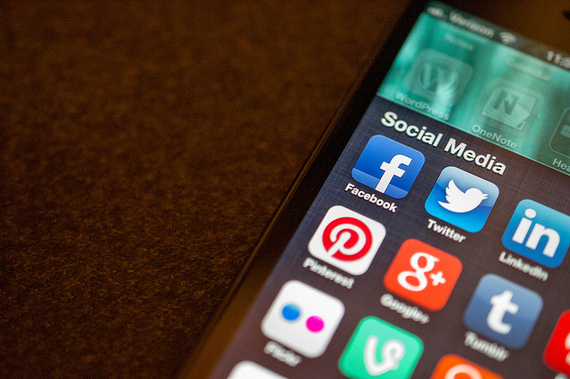 Social Media Platforms
Of course we can not expect large social media platforms to be responsible for the behavior of their all their members (Facebook has over 1.5 billion users) but they do bare some burden in keeping kids safe online. Many of the social media platforms have safety centers with instructions on how to use privacy settings and report problems. However, many people either don't know about these options or how to use them, so it is important for all of these companies to promote their safety resources more effectively.
Not everyone knows that due to COPPA laws, kids must be at least 13 years old to use social media. I think it is important for the tech companies to highlight and enforce these rules. For those social media platforms without safety and privacy settings, community standards or mechanisms for reporting abuse, the burden should be theirs to restrict anyone under the age of 17 from using their network. Certainly, age gating from these platforms can be improved. I think it is reasonable to assume that an effective tech solution for keeping kids away from content that is not intended for them can be developed and executed by your super smart staff.
Just as parents need to become knowledgeable about social media platforms, the social media firms need to understand and address parents' concerns. It is important that we work together to keep kids safe and protected online.
Parents
Your number one priority is to keep your kids safe from harm. Part of that responsibility now involves safety online. What you need to do is educate yourself on the social media platforms your kids are using, learn how to use them yourself and insist that you review their privacy settings on each platform together. It is okay to prohibit them from using any platform that you think has too much potential for harm (i.e. Kik, Omegle or AfterSchool). Think they are hiding something from you? Learn how to find hidden apps.
All the major devices, gaming systems and most popular apps have privacy settings or parental controls. If you are unfamiliar with the safety settings, get help! Do a search online, ask a friend or attend a digital safety seminar. There are plenty of apps, mobile plans and devices out there to help keep kids safe online (PocketGuardian, MamaBear, Circle, and Apple's Family Sharing). They all have their strengths and weaknesses so do some investigating to determine what might work best for you.
Most importantly however is to be involved, be proactive and keep talking with your kids about the importance of online safety. Keeping the lines of communication open is the best way to know what your kids are doing. Do your best to be knowledgeable and open-minded when talking with your kids about their use of tech. Finally, model the behavior you want to see your kids follow: don't overshare, be kind online, don't text and drive, sign-off during family time, don't use devices as a distraction, and incorporate tech in to your life responsibly.
Kids
Kids, with the access you are being given comes responsibility. If you want to get online to connect with friends, learn to do it safely. Keep your 'friends' online limited to your friends in real life. Learn how to block unwanted attention and report abusive behavior. Use the privacy settings on your device and on all of the social media platforms you use.
As you get older and move on to college, think about who you want to allow in your social media circles. Remember, your 'friends', and anything they post reflects on you too. As I'm sure you have heard before, connecting with strangers online can be dangerous. Be skeptical, connect with care, and stand up for yourself and your friends online.
Be smart about what you post and set your audience on postings accordingly. However, you should not have an expectation of privacy online. Anything you share, even with a limited audience, can be screenshot, saved and shared to a wider audience not of your choosing.
Finally, don't shut your parents out, they are only trying to keep you safe while allowing you access to the whole world.
Colleges and Future Employers
Teens are turning to dangerous and anonymous apps because we keep telling them that everything they do online is being watched, and that their digital footprint may put their futures in jeopardy. I did not have to worry about resume building at 13 and neither should our children. Let's protect our kids' childhood, and allow them to be kids, to make mistakes and move on. I understand social media is a great way to get a fuller picture of a prospect, but let's agree to give each child the benefit of the doubt. One, or even 10 stupid posts, should not prevent a teen from fulfilling their potential. If kids felt a little freer using social media to express themselves, juvenile decisions and all, maybe they would not flock to hidden and anonymous apps to fully explore their identities.
We all have a role in keeping kids safe online. Go do your part.
Related
Popular in the Community