The Trump administration separated nearly 2,000 immigrant children from parents or guardians at the border over the span of six weeks, a Department of Homeland Security official said on Friday.
The administration is under intense scrutiny over its current crackdown at the border, which is aimed at prosecuting as many people as possible for illegal entry ― even if it means splitting children from their parents.
From April 19 through May 31, border officials separated 1,995 children from 1,940 adults with whom they were traveling, a DHS official told reporters, confirming numbers first reported by The Associated Press.
President Donald Trump has claimed the family separations are not his fault, even though they are happening because of his own administration's new "zero tolerance" policy toward illegal border-crossing. Under that policy, families apprehended after crossing the border without authorization are being separated so the parents can be jailed, rather than kept together and put directly into immigration proceedings.
The Justice Department remains far from attaining the goal of universally prosecuting all illegal border crossings, though a DOJ official told reporters that the percentage of people caught crossing the border illegally who were hauled into federal court has more than doubled since Attorney General Jeff Sessions announced the change last month.
But regardless of whether prosecutors can take all the cases, officials insist that family members will no longer be exempted from facing criminal charges, meaning that family separations at the border will continue.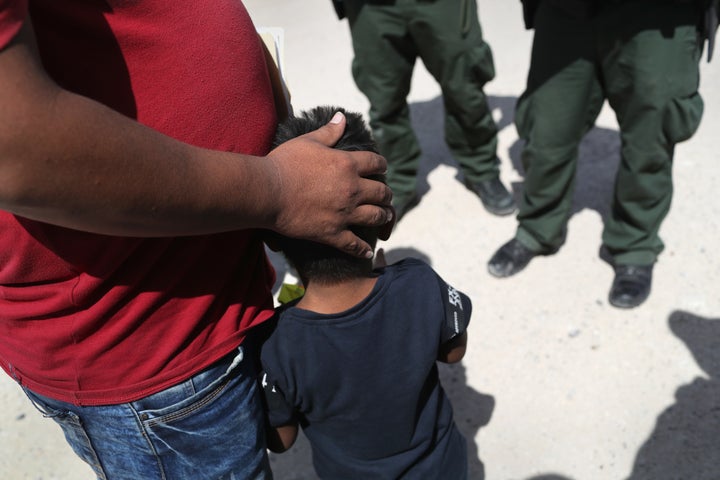 DHS and DOJ officials, who declined to comment by name on the call with reporters, accused opponents of the policy of misrepresenting the facts and of arguing for special treatment for immigrant parents. They argued that splitting families to prosecute parents for illegal entry, which is a misdemeanor for first-time offenders, is no different than jailing someone for another type of crime away from their children.
"They want illegal aliens to get better rights than U.S. citizens have," one Trump administration official said, rebutting widespread criticism of the family separation policy among immigrant rights groups, church leaders and Democratic politicians.
The administration has faced a torrent of fury over its family separation policy, with child care advocates and pediatricians joining the chorus of criticism.
On Friday, the U.S. Commission on Civil Rights, a nonpartisan fact-finding agency, piled on, issuing a letter asking Sessions and Secretary of Homeland Security Kirstjen Nielsen to halt the family separations.
The family separation policy raises "grave concerns" about due process and coercive tactics that pressure migrants to withdraw valid asylum applications "for fear of what may be happening to their children," the letter says.
"The Commission's concerns are exacerbated by the apparent animus directed at Mexican and Central American immigrants by the Administration, giving rise to questions of unwarranted discrimination on the basis of national origin," the letter says.
There is no law that requires the government to separate families at the border, although Trump has repeatedly falsely claimed it is a result of laws passed by Democrats. While illegal entry is a crime, prior administrations have largely avoided prosecuting mothers who cross with their children. This doesn't mean they avoid consequences ― they still face the prospect of deportation ― but it prevents large-scale family separation.
But the Trump administration has indicated there are two other reasons for family separations as well: to deter other immigrants and to gain policy concessions from Democrats.
Trump tweeted earlier Friday that "Democrats are forcing the breakup of families at the Border with their horrible and cruel legislative agenda," calling for legislation that would provide "full funding for the Wall, end Catch & Release, Visa Lottery and Chain, and go to Merit Based Immigration." Those are Trump immigration priorities, but they're not related to family separations at the border.
Some Republicans in Congress have said they oppose family separations, but their proposed solution is to change the law so that children can be detained for longer periods with their parents.
The White House tried out some new family separation messaging later on Friday, smearing Democrats as responsible for murder and other violence perpetrated by undocumented immigrants in the U.S.
In an email to reporters, the White House called it "CONGRESSIONAL DEMOCRATS' FAMILY SEPARATION POLICY: Too many American families have been permanently separated from loved ones lost to illegal alien crime."
This story has been updated with more information about family separations and a letter from the U.S. Commission on Civil Rights.
Before You Go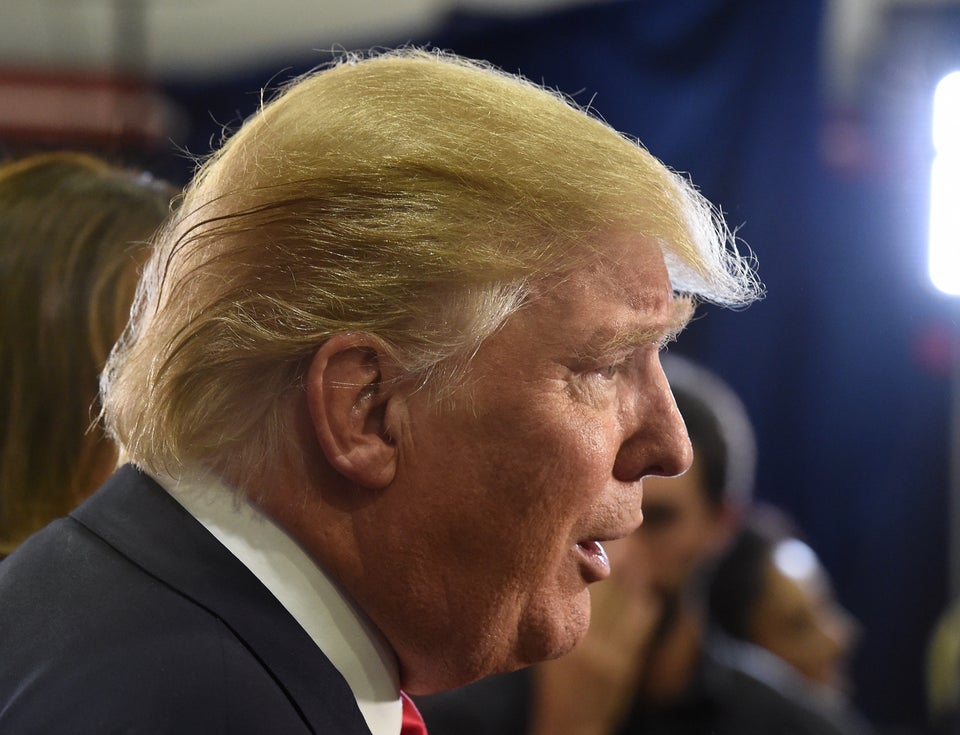 How Donald Trump Talks About Undocumented Immigrants
Popular in the Community