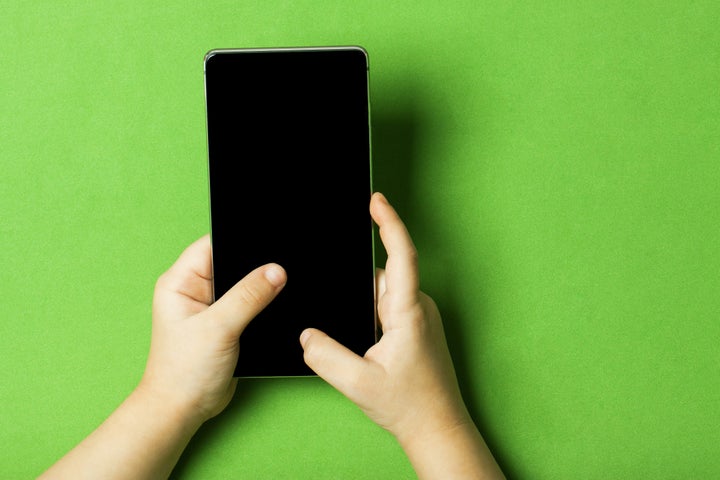 "You read parenting articles?" The incredulity in my daughter's voice — coupled with a look of deepest concern on her face — made clear that she thought I'd gone off the deep end. (Or perhaps she was just plain worried that she was in bad hands, seeing that I needed to consult a manual.)
We were having our zillionth Device Chat last week and I'd been trying to explain that I don't form the rules on a whim just to annoy her.
When she first got a smartphone at the end of fifth grade, two things were immediately clear: Every family has its own rules for appropriate device use, and in some households the only rule is "no grown-up is paying attention." I'd heard enough horror stories of bullying online, dangerous meetings in real life and consequences from impulsive postings that there was no chance of my being a look-the-other-way parent. Instead, my daughter's first phone came with a digital contract in tow.
Cobbled together from models I'd seen elsewhere, it covered all the various areas of concern: when and where she could use the phone, privacy and safety settings, and, of course, parameters around content. My ex-husband and I went over the details together to be sure we were on the same page, and then I went through the contract line by line with my daughter. She signed the paper happily, shoved it back at me and ran off with her phone.
Oh, those parenting moments when you know you've nailed it: So precious! So rewarding! So short-lived.
Six months later, fellow parents came over for dinner and we were talking about internet rules, because this topic now comes up every time people with kids are gathered together. One of my guests, first taking a gulp of wine, braved a question: Did I know that my angel had posted a clip of herself swearing on her favorite video app?
Side note: My daughter and I had already discussed that while expletives are indeed just words, the majority of settings she's in are ones in which swearing is not appropriate or welcome. (And a foul mouth is even more foul when attached to a baby face.) She knew she was not allowed to post anything that contained swear words, sexual innuendo or hate language. She also knew that I'd look at her posts from time to time to be sure she was following the rules.
After my friends left that night, I logged into my daughter's smartphone and opened up the video app. There it was, an almost comical over-the-top torrent about a boy's bad behavior toward a friend of hers. In full Papa Bear mode, I deleted the app and a few others just to teach her a lesson.
Over breakfast the next morning, I told her about my discovery and what I'd done about it. She was immediately embarrassed and apologetic, but when I reminded her that she'd signed the digital media contract, she looked truly baffled. "The what?"
It was my turn to be surprised. When she claimed she didn't even remember its existence, I was skeptical. When I asked her how she knew the rules if she didn't remember the contract, her reply was blunt: She just knew whatever I nagged her about. Even with my prompting, she could recall only about half of what she'd agreed to. 
It got worse. She told me we needed to reload the app immediately because — duh, Papa — I hadn't deleted her account, just the app (a move that with this app did not automatically remove all her data). Inadvertently, I had made it so that she was the only user currently unable to view, or remove, the video.
By this point, she was desperate to take down the post because I had done a pretty effective job of pointing out that if a friend's parents could see it, so could her math tutor, her teachers, her Girl Scout camp counselors and just about anyone who knew anyone with that same app. (Huzzah! I got one thing right.)
Having to reload the app to erase the video, while newly aware of who could see it and how it made her look, served as a quick primer on how it feels to have something out there that you regret. 
After we deleted the offending video, we went through the rest of her posts together. It was her first lesson in the limits of privacy and the potential for permanence on the internet, and I'm glad she gained this perspective in such a low-cost way. But, honestly, I learned even more.
I discovered that a child's mind isn't just plastic but porous, so that instructions you may think should be easy to recall are not actually reliably summoned. I also learned that you can't be an effective gatekeeper of apps that you don't know how to use. And I came to the taxing realization that even parents who audit their kids' social media will miss stuff. That's a whole lotta lessons before 8 in the morning.
A year later, we revisit the digital contract from time to time and I try to familiarize myself with each new app that she gets. We'll be having Device Chats (and she will find me ridiculous) for a very long time to come, I'm sure, especially now that I know the truth: This learning curve is going to be endless for both of us.
Calling all HuffPost superfans!
Sign up for membership to become a founding member and help shape HuffPost's next chapter
BEFORE YOU GO
PHOTO GALLERY
Photo Series Shows Kids Enjoying Childhood Without Technology