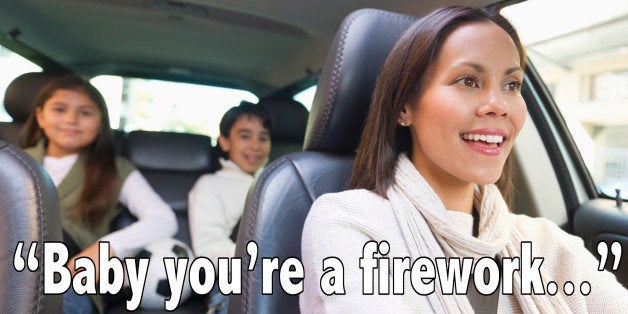 If singing "Twinkle Twinkle" and "Ring Around The Rosy" over and over is driving you up a wall, don't fret. It really is possible to find songs that your kids love, but won't drive you insane.
To help you turn your carpool into a dance party that all passengers want to participate in, we've compiled Spotify playlists that you can start following ASAP.
"Happy" by Pharrell Williams
"Wrecking Ball" by Miley Cyrus
"Anything Could Happen" by Ellie Goulding
"Counting Stars" by OneRepublic
"School's Out" by Alice Cooper
"Embassy Row" by Pavement
"Blitzkrieg Bop" by The Ramones
"Black Dog" by Led Zeppelin
"Voodoo Child" by Rogue Traders
"Radioactive" by Imagine Dragons
"Juke Box Hero" by Foreigner
"Hey, Soul Sister" by Train
"Ho Hey" by The Lumineers
"Float On" by Modest Mouse
"No Mercy" by The Stranglers
"Story of My Life" by One Direction
"Don't Stop Believin'" by Journey
"Bohemian Rhapsody" by Queen
"Piano Man" by Billy Joel
"Don't Stand So Close To Me" by The Police
"Rock the Casbah" by The Clash
"Stand Back" by Stevie Nicks
"Shout To The Top" by The Style Council
"Jessie's Girl" by Rick Springfield
"What Is Love" by Haddaway
"We Will Rock You" by Queen
"Little Things" by One Direction
"Say Something" by A Great Big World & Christina Aguilera
"Somewhere Over the Rainbow" by Israel "IZ" Kamakawiwo'ole
"Count On Me" by Bruno Mars
"Same Love" by by Macklemore & Ryan Lewis
"Sweet Baby James" by James Taylor
"Skinny Love" by Bon Iver
"Space Oddity" by David Bowie
"Life Is A Highway" by Rascal Flatts
"Stuck Like Glue" by Sugarland
"Ring of Fire" by Johnny Cash
"Wagon Wheel" by Darius Rucker
"Friday Night" by Eric Paslay
"That's My Kind Of Night" by Luke Bryan
"You Are My Sunshine" by Johnny Cash
"Springsteen" by Eric Church
"Pay Me My Money Down" by Bruce Springsteen
"Mama's Broken Heart" by Miranda Lambert
"Octopus's Garden" by The Beatles
"I Can't Help Myself (Sugar Pie, Honey Bunch)" by Four Tops
"American Pie" by Don McLean
"Superstition" by Stevie Wonder
"Me And Julio Down By The Schoolyard" by Paul Simon
"Band on the Run" by Paul McCartney
"Yellow Submarine" by The Beatles
"Thriller" by Michael Jackson
"Teddy Bear" by Elvis Presley
"Uptown Girl" by Billy Joel
If you have a soul (and aren't sick of it yet)...
"Let It Go" by Idina Menzel in "Frozen"
Related
Before You Go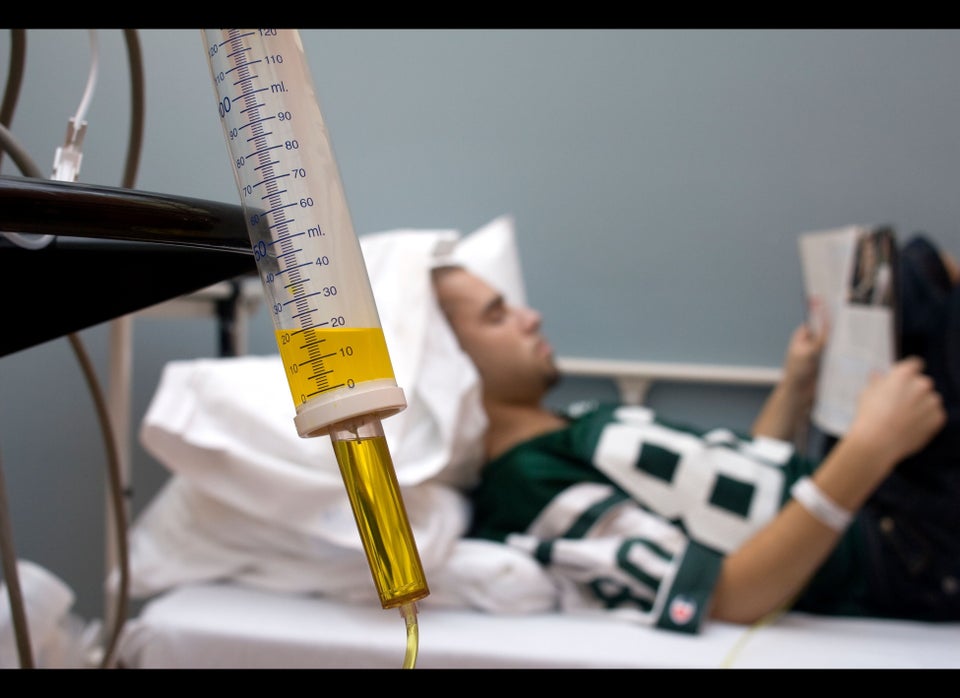 11 Health Benefits Of Music