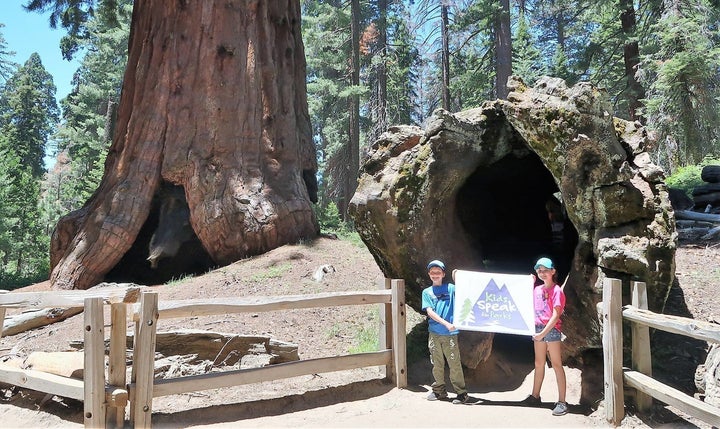 WASHINGTON — Most Americans have likely never heard the name Papahānaumokuākea. Nine-year-old Hawaii resident Robbie Bond not only knows where it is and can pronounce it, he hopes to see it one day on his tour of 27 national monuments ― and help save it.
"You can't protect something you don't understand," the nature-loving youngster told HuffPost.
In a stand against President Donald Trump, Robbie announced Tuesday that he has launched a nonprofit called Kids Speak for Parks, and he plans to take his message to all 27 monuments targeted by a pair of executive orders signed by Trump in April. The goal, he told HuffPost, is to protect, advocate for and educate others about America's national monuments and parks, which he fears will disappear, shrink or face damaging development.
"I want to make sure that our national monuments are available for my kids and for future generations," he said.
Trump's orders tasked the Interior and Commerce departments with reviewing recent land and marine national monuments designated or expanded under the Antiquities Act of 1906. As the president laid out in his remarks during an April 26 signing ceremony, he's looking to end "another egregious abuse of federal power," put "states back in charge" and open up now-protected areas to "tremendously positive things." Both he and Interior Secretary Ryan Zinke have claimed recent presidents have abused the law to, as Trump put it, "lock up millions of acres of land and water."
After learning of Trump's review, Robbie says he felt "scared," "angry" and "sad for our country." He decided he had to take action, so he came up with a plan to give other children a platform to celebrate and support America's prized public lands.
So far, Robbie has traveled with his parents to California's Carrizo Plain and Giant Sequoia national monuments. At Sequoia, he saw waterfalls and "General Sherman," the 275-foot sequoia that is the world's largest tree by volume. Next week, he is scheduled to visit the 1.35-million-acre Bears Ears National Monument in Utah, which is at the center of the monument controversy.
Last month, Zinke submitted an interim report recommending Trump shrink Bears Ears' boundaries. Instead of the large area designated by former President Barack Obama, "it would have been more appropriate to identify and separate the areas that have significant objects to be protected," Zinke wrote.
Zinke has since announced he will recommend no changes be made to Idaho's Craters of the Moon, Washington's Hanford Reach and Colorado's Canyons of the Ancients national monuments.
Robbie told HuffPost that among the people who inspired him was Rose Marcario, CEO of outdoor gear retailer Patagonia. In April, Marcario threatened to sue the Trump administration over the monument orders. "A president does not have the authority to rescind a National Monument," Marcario said in a statement at the time. "An attempt to change the boundaries ignores the review process of cultural and historical characteristics and the public input."
Robbie has been applauded by master navigator Nainoa Thompson, the president of Polynesian Voyaging Society, which sailed a wooden voyaging canoe around the globe to inspire people to take care of "island Earth." After Robbie reached out to Thompson, the two met and talked for more than an hour. Thompson has offered to help Robbie visit Papahānaumokuākea.
"When a 9-year old says something like 'our national parks and monuments are under attack,' you sit up and listen," Thompson said in an emailed statement. "Standing up for our natural treasures is honorable for anyone, but for a young person like Robbie to take a stand like this — it shows courage at a time when our Island Earth needs us most. I support Robbie and Kids Speak for Parks — their voices need to be heard."
By sharing photos, videos and stories of his monument tour on social media, Robbie is looking to "build an army of 4th graders" and others who will stand up for America's national monuments. As part of the nonprofit's education efforts, Robbie and his parents, Robin and Michelle Bond, are also planning to work with inner-city schools to give fourth-graders an opportunity to visit national parks and monuments they might otherwise not have a chance to see. Patagonia has offered an apparel sponsorship and the Bond family has reached out to several conservation organizations seeking funding for the grade-school trips.
"Our government needs to hear from us, the youngest amongst us, that our national parks are not for sale," Robbie said in a video Tuesday announcing his nonprofit, adding that "you can't get the parks back once they are taken away."
For more about Kids Speak for Parks, visit the organization's website or Facebook page.
Before You Go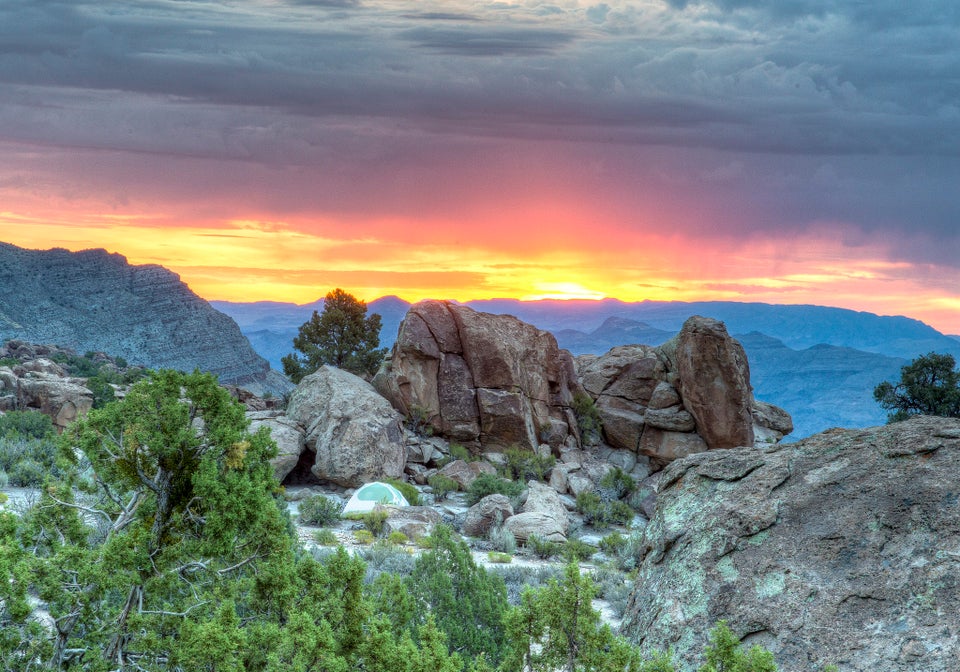 National Monuments Threatened By Donald Trump's Executive Order
Popular in the Community