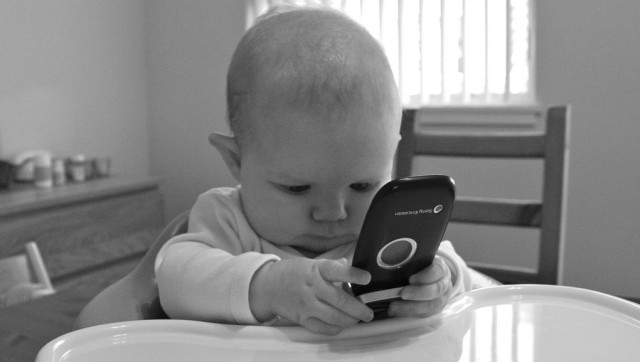 As the Titanic was sinking, it was kids and women into the lifeboats first, but in the high tech world, kids and women are often back-burner-ed while guys get their gadget fixes daily. Each year at the International CES, we play contrarian by hosting the Kids@Play and MommyTech Summits, a series of exhibits and conferences that look at the other 70 percent (moms and kids) and how they use gear and gadgets differently than most of the engineers who create them. This year will be no exception.
On the Kids@Play agenda:
T is for Tablet
Undoubtedly you've noticed some family friction as junior takes command of the family iPad or tablet. This year, there are more than a dozen new entries into the kids' tablet world. Kids' tablets tend to be rugged (slobber protected and drop proof), have some curated set of apps and parental controls, as well as built-in cameras and media players -- much like the big guys.
Even toy retail giant Toys'R'Us has its own branded tablet, Tabeo. Others, like VINCI Tab from Rullingnet Corporation have been around long enough to have some proven clout in the child development world. Lexibook, a French company, has tablets that are designed differently depending on the age of the child. While Kurio7, also manufactured by a French company, CIDE Interactive and brought to market in the U.S. by Techno Source, positions itself as "The Ultimate Android Tablet for Families" with kids offering up to eight custom profiles -- one for each family member.
Re-Making Play
Today, there are more screens in kids' lives than there are pencils, more things to swipe and tap than just their desks. So how do we keep the playful, creative nature of childhood flourishing with these new tools? As the prices lower, we're stoked about 3D printers like The Cube from 3D Systems, which lets kids imagine and then build their worlds, taking their 3D designs and printing them as real-world objects. We're psyched to see smart toys from companies like Sifteo, with a collection of cubes that communicate wirelessly and respond to your gestures -- tilt, stack, shake and combine them into various games. There's WowWee's creative art kit, ArtSee Studio. Snap it onto your iPad and you've got a portable drawing tablet. And Toca Boca's inventive ways of making kids gather round the old iPad gives us new hope that creative minds are designing apps that explore the intersection of tried and true play patterns as they meet the tech world.

AppMania
Instead of monolithic CD or DVD games, kids' software consumption revolves around apps and their own brand of social networks and virtual worlds. With hundreds of thousands of apps available in the iTunes store alone, "discoverability" of the best apps is the buzz word. Look to companies like Wanderful Interactive Storybooks creating app-classics from the original Living Books; Fingerprint Digital offering its Fingerprint Play kids' channel of learning apps; and time-tested content from companies like LeapFrog pedaling in overdrive to keep pace with the change. The FTC's new guidelines for interacting with kids online have not made being in the kids' content business any easier, but ultimately a few companies will crack the code and create a kids' channel of apps that's trustworthy.
24/7 Screen Time
Parents who are apoplectic about moderating kids' screen time are going to be hit by more screens, more of the time. Companies like Nintendo are betting on the Wii U to let junior hold one screen in his hands while playing on the other. Even federal agencies like NASA are in the kids' content business now that space flight has been abdicated to private industry. Then, there are digital franchises like Angry Birds that are finding their way into the real world in the form of kids' toys, apparel and more.
The upshot? Devin Fidler from Institute for the Future, a Kids@Play speaker, calls it the normalization of "geekdom." Young kids will have an expanded social reach, heightened opportunities for creativity and putting their personal stamp on the world, and digital literacy will blend more and more into their everyday lives.
If you can, join us at the 2013 Kids@Play Summit on Wednesday, January 9 (Las Vegas Convention Center, North Hall, N256), which kicks off with a keynote address by Nolan Bushnell, founder of Atari and Chuck E. Cheese, a.k.a. the father of kids' gaming; and ends with closing keynote speaker David Pogue, tech columnist, The New York Times and Scientific American, "CBS Sunday Morning" correspondent and host of "NOVA ScienceNow" on PBS.
Now... about those moms.
(Installment one of two. Part II can be found here.)
Robin Raskin is founder of Living in Digital Times (LIDT), a team of technophiles who bring together top experts and the latest innovations that intersect lifestyle and technology. LIDT produces conferences and expos at CES and throughout the year focusing on how technology enhances every aspect of our lives through the eyes of today's digital consumer.
REAL LIFE. REAL NEWS. REAL VOICES.
Help us tell more of the stories that matter from voices that too often remain unheard.