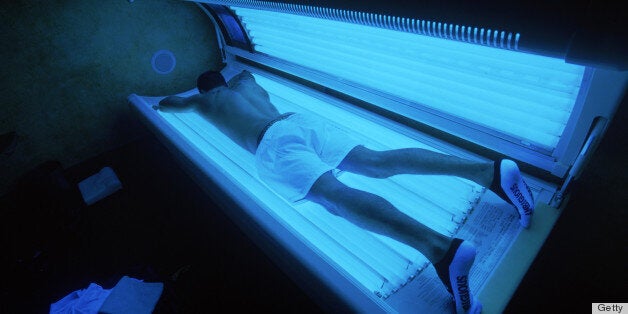 But it's not just teenagers who are seeking a fake bake. A new poll that landed in our inbox, conducted by British beauty retailer Superdrug, found that kids as young as six want to look tan. Superdrug polled 1,000 children between the ages of six and 16, and it found that 62 percent want to have a tanner complexion.
A third said they sunbathe, and 21 percent said that they "would think nothing of putting body oils and lotions on arms and legs" to get tanner. They are inspired, many respondents said, by celebrities they see in the media.
Of course, we're not sure how much six-year-olds really know about sunbathing and tanning oil (or if they know what those words even mean). But it shouldn't be too surprising that among the many beauty ideals kids absorb from pop culture, being tan is one of them. Spray tans are de rigueur for any red carpet-walking star -- heck, even Kate Middleton and Mitt Romney have turned to faux bronzing. A recent H&M ad featured a model with a tan so dark, doctors were worried it could drive consumers to "tanorexia."
Luckily, six-year-olds can't drive themselves to the tanning salon nor can they purchase their own bronzer at the drugstore. They can, however, be slathered with Banana Boat by their parents. Thank goodness for that.
When tanning goes overboard...