Oyster shooters, yorkshire pudding, cream of peanut butter soup and pickled walnut: These are a few of the sides that showed up on Thanksgiving tables throughout history.
Bon Appetit brought back these sides and had kids give them a try. As you might have guessed, people under the age of 13 were not huge fans.
What they did love ― and it's one dish that has passed the test of time ― is sweet potato casserole. The marshmallows were a huge hit, obviously. That's why Ina Garten makes them for the kids that come to her Thanksgiving.
Watch the video above to see how the kids reacted to vegetable aspic ― one of the many sides that has faded away with the years ― and be grateful this Thanksgiving that this dish isn't showing up at your table.
Before You Go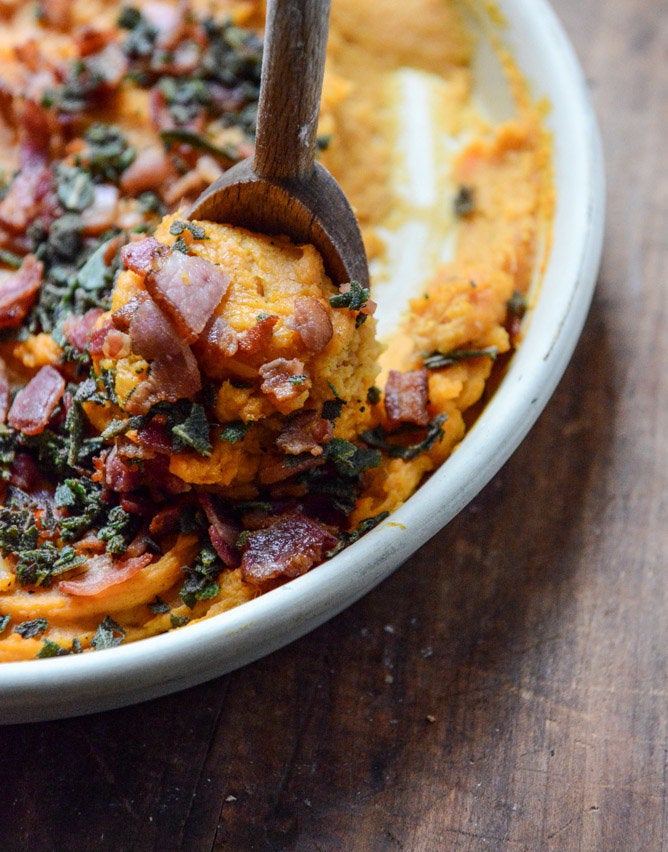 Sweet Potato Thanksgiving Recipes