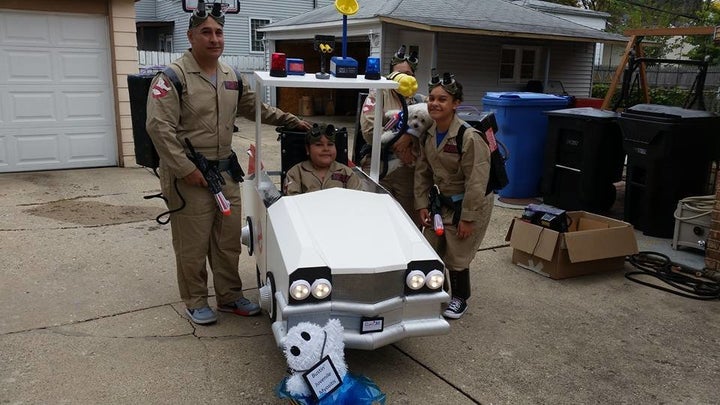 Parents Ryan and Lana Weimer were stumped when their son Keaton asked to be a pirate for Halloween in 2008.
The Weimers have five children, three of whom were born with a form of muscular dystrophy called Spinal Muscular Atrophy, which requires the use of wheelchairs for the entirety of their lives. So, Ryan had to get crafty.
"I realized, Keaton has this wheelchair he cruises around in, and every pirate needs a ship, so let's just build one around his chair," Ryan told the BBC.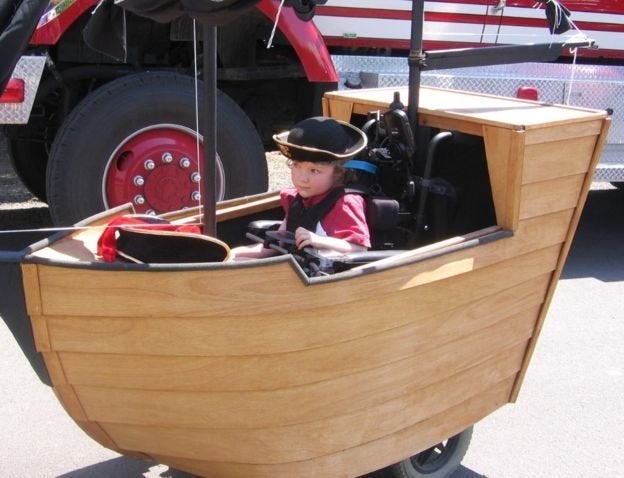 After Ryan pulled off that treasure, his kids began requesting more elaborate costumes each Halloween. One year, Ryan got a request from one of his kids to transform him and his chair into Toothless, a dragon from "How to Train Your Dragon," and Ryan was stumped.
"I was thinking to myself, 'Holy crap, how am I gonna build that?'" he told CBS News.
He eventually got in touch with Ted Haines from Stan Winston School of Character Arts who loved what Ryan was doing for his kids. Armed with Haines' help, Weimer created magical Halloween costumes for his entire family — and Ryan decided he wanted to do the same for other kids.
In 2015, the Weimer's launched Magic Wheelchair, a nonprofit that funds and builds truly epic costumes for children in wheelchairs.
Magic Wheelchair takes requests from kids all over the country for costumes, and groups of local volunteers build them with help from mentors at the Stan Winston school. Funds for the costumes are raised through donations.
You can check out some of Magic Wheelchair's creations below:
1. A TIE Fighter from Star Wars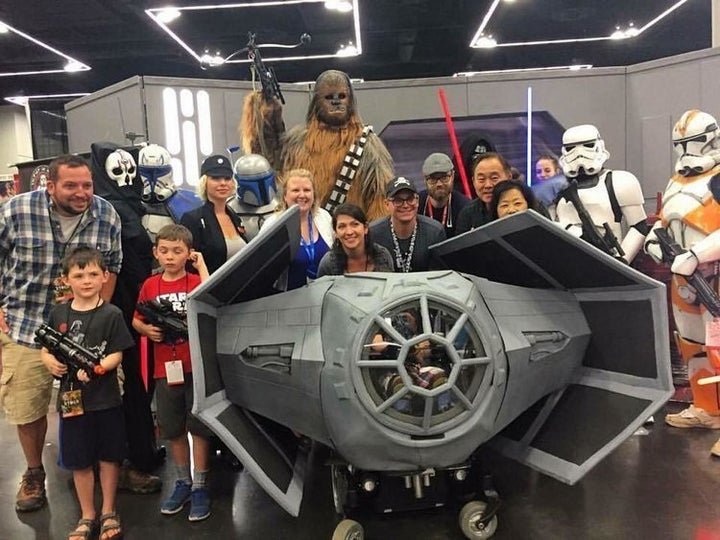 2. Toothless From "How to Train Your Dragon"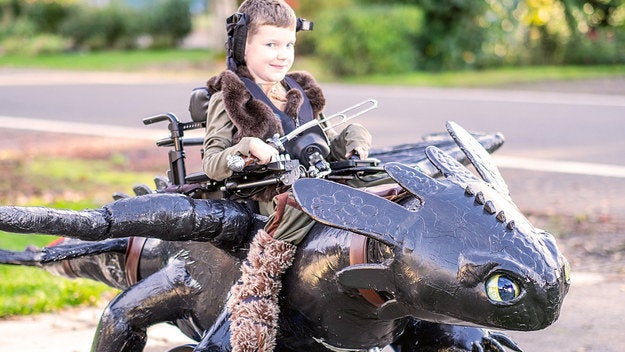 3. A Coral Reef (surrounded by mermaids!!!)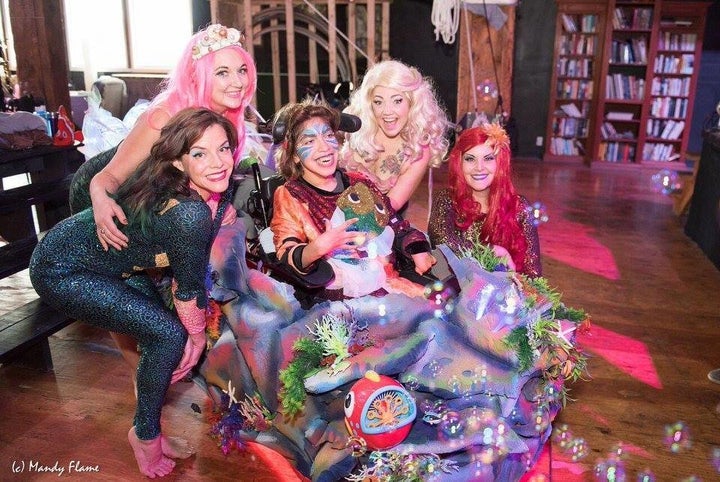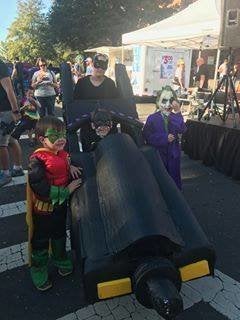 5. Chef Anthony's Kitchen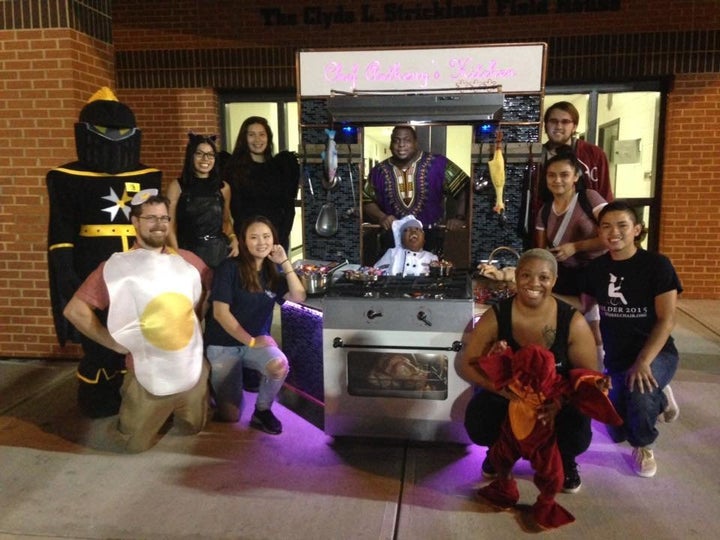 6. A Teenage Mutant Ninja Turtle Van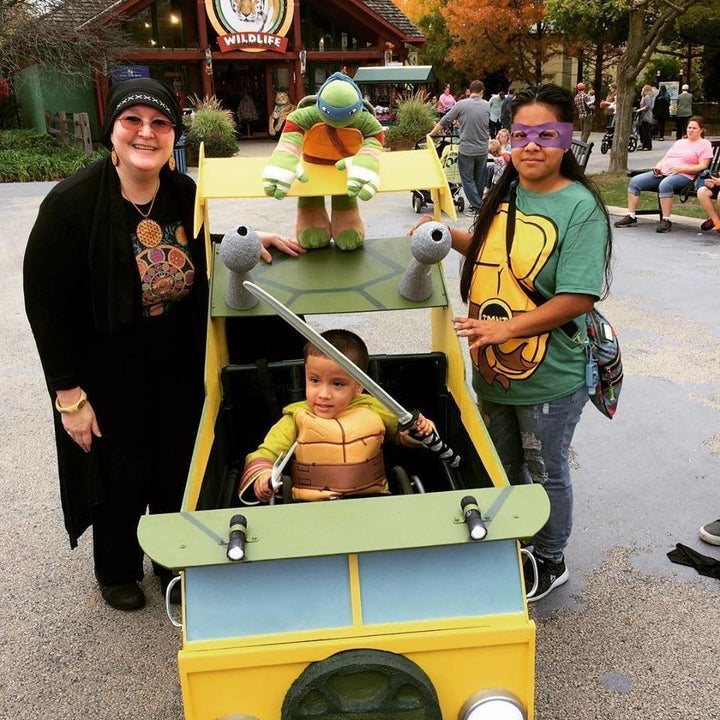 7. Ecto-1 from "Ghostbusters"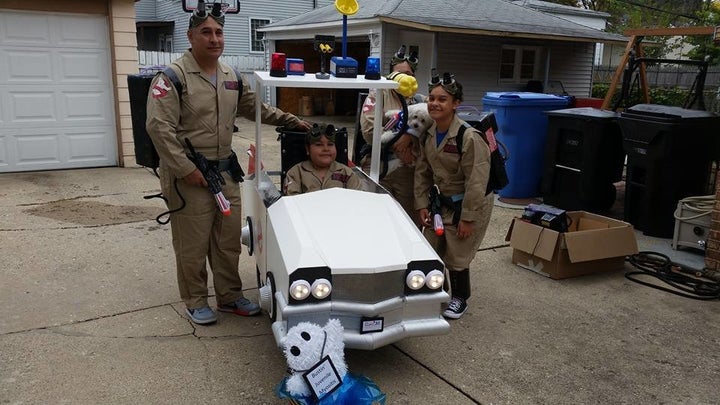 8. SpongeBob's Boat from Mrs. Puff's Driving School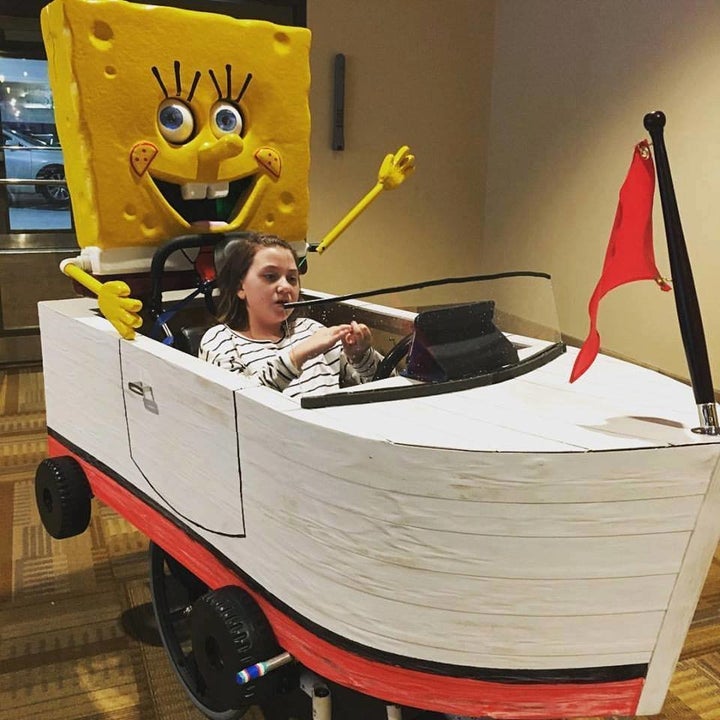 9. Quinjet from "Agents of Shield"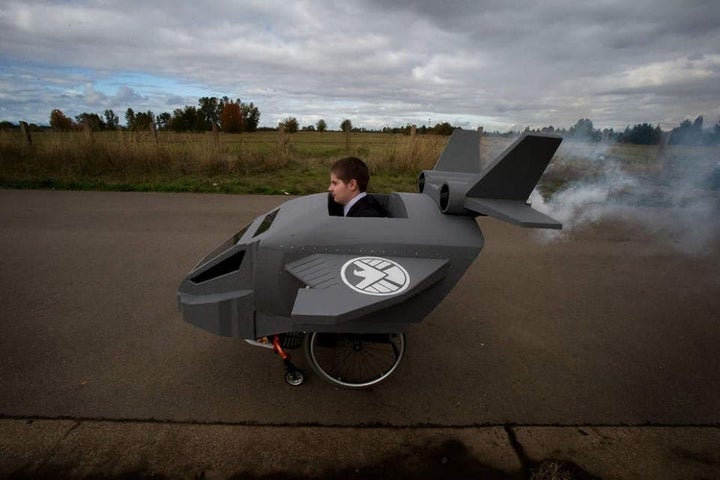 10. A Mermaid Riding a Turtle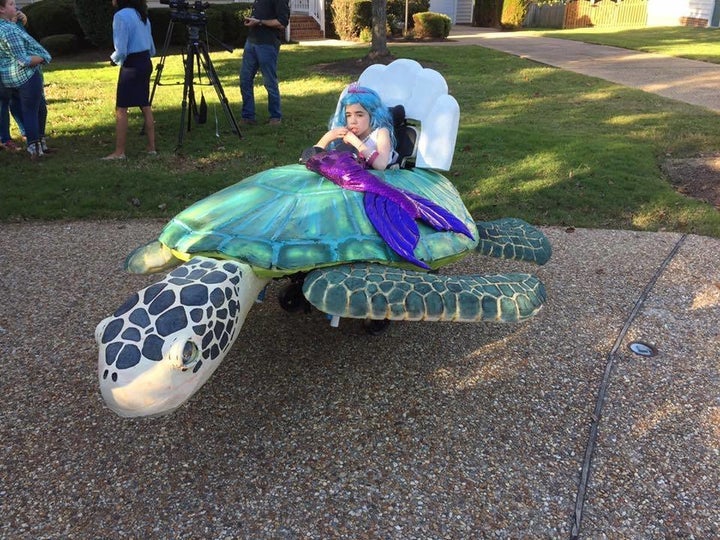 11. The Car from "Mad Max: Fury Road"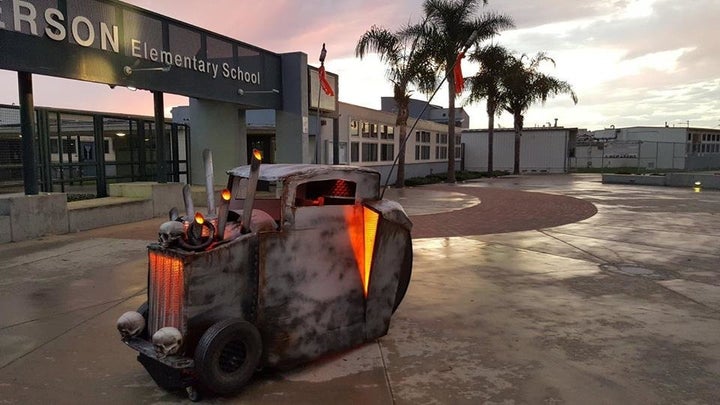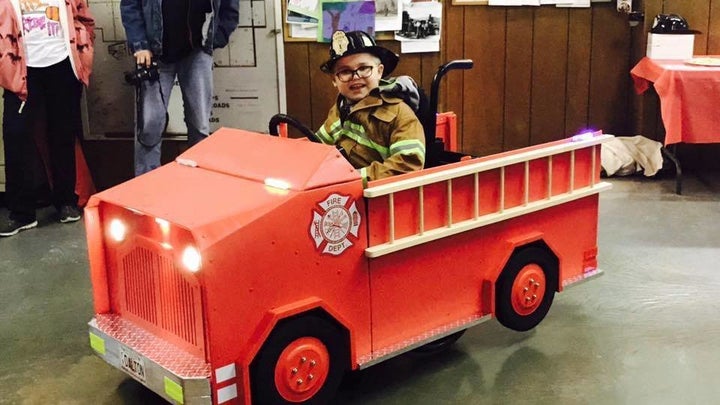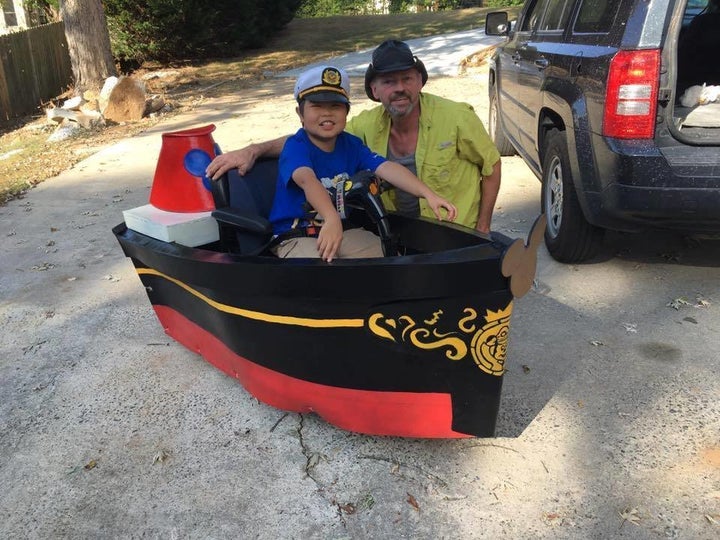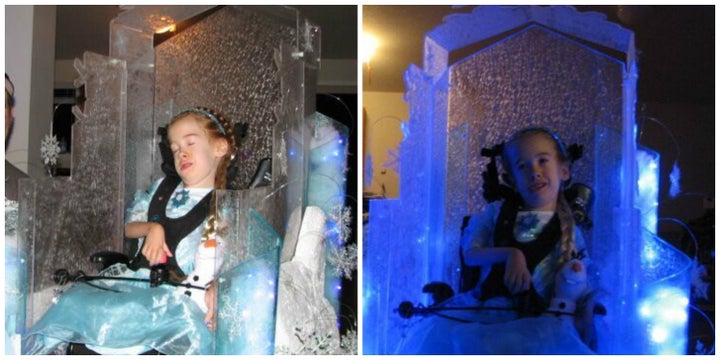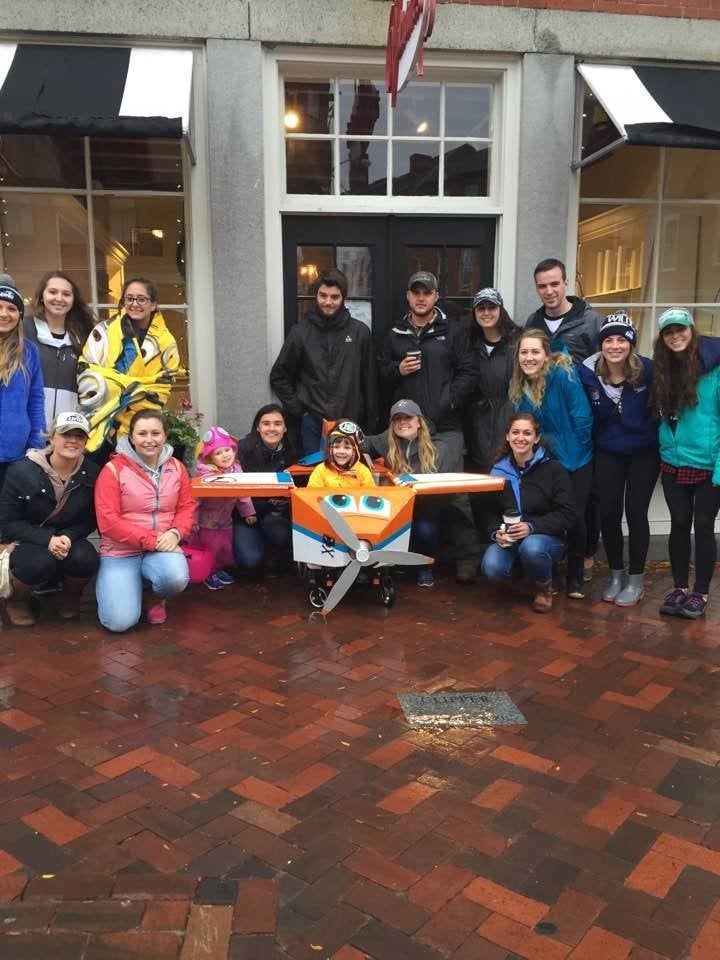 Related
Before You Go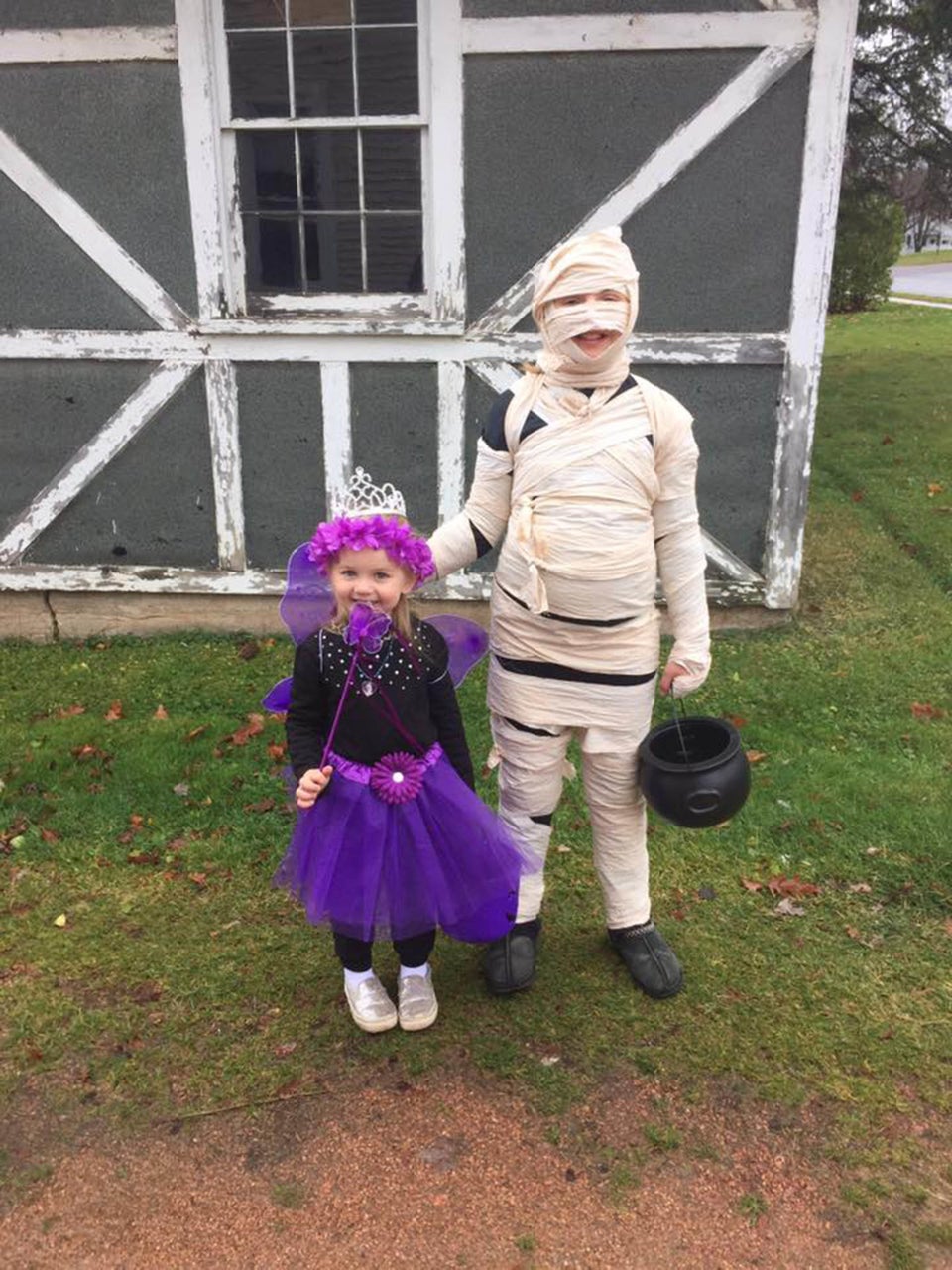 16 Last-Minute Kid Costumes For Halloween