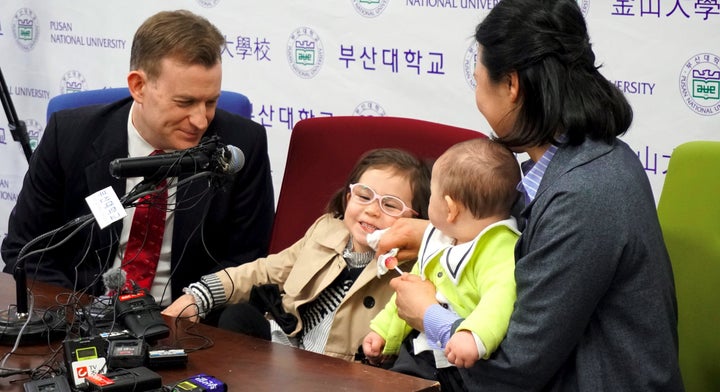 In March, political science professor Robert Kelly and his family became international sensations, thanks to a viral BBC segment during which Kelly's adorable children interrupted his video interview. In the media frenzy that followed, the world fell in love with his kids, 4-year-old Marion and 8-month-old James.
On April 17, Hans House Productions released the first episode of "The Adventures of Mina and Jack" ― an animated YouTube series based on Marion and James. The show follows Mina and Jack ― "a mischievous duo who can't help but get into trouble ... and on the news."
In the first episode of the show, Mina and Jack join their father, who works for the U.N. (or "the un" as Mina calls it), on a trip to North Africa to catch a gold thief. The three-minute video is perfect for anyone looking for more of the spunky girl, adorable baby, frantic mom and nervous father.
In some ways, a show inspired by Marion Kelly seems only natural. In the midst of the family's moment of fame, Twitter users couldn't get enough of the pink-bespectacled troublemaker.
One viral tweet called for Marion to form a mystery-solving team with Daliyah Marie Arana, the 4-year-old girl who got to be "librarian for the day" at the Library of Congress after reading more than 1,000 books.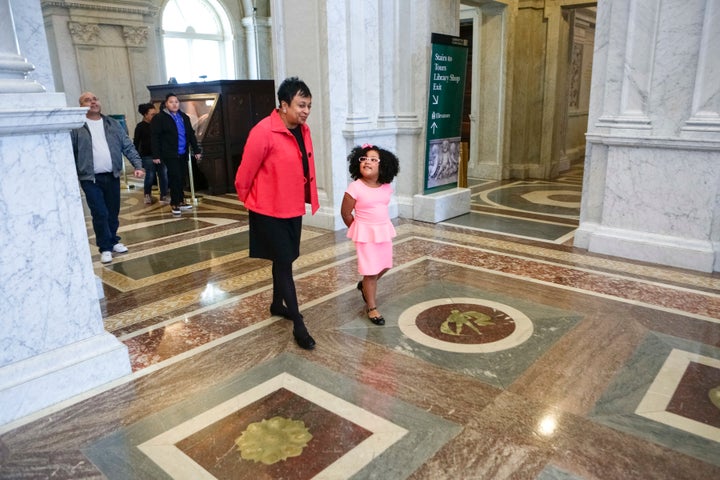 Although "The Adventures of Mina and Jack" focuses on the Kelly kid characters, we're hoping for a guest appearance from Daliyah in future episodes.
As for Robert Kelly, he's a fan of the new show. "I thought it was so cute," he stated in a press release. "My wife and I both laughed. They made me look suitably dorky."