When Beaches Turks & Caicos recently celebrated its opening of the Key West Luxury Village, blogger Kenzie Padilla was on the scene documenting the festivities.
She joined the company's Chairman Gordon "Butch" Stewart and CEO Adam Stewart for the inaugural ribbon cutting ceremony. Padilla was given a special behind-the-scenes tour of the property. She was granted an insider view of the work of the company's Sandals Foundation, which is devoted to creating sustainable projects in the Caribbean.
To that end, she assisted with planting mangrove trees which would help preserve a nearby island, Little Water Cay, and the many iguanas that live there. She donated over 23 books to the organization Pack for a Purpose, which teamed up with Beaches and Sandals Resorts to then bring books to local schools in the Caribbean that don't often have access to libraries.
It's not a bad life for an eight-year-old.
Padilla, who just finished second grade, chronicles her travels, does book reviews, and writes stories in serial format on her blog, onekidslife.com. Just this past year, she documented the premiere of the film Rio 2 and swam with dolphins in the Bahamas. "I really like to read and write, so I thought it would be fun to have my own blog," says Padilla, who is a multi-media maven--not only does she write, but she also takes videos, posts Instagram photos, and even edits and crops the images. "She's learning a lot," says her mother, Colleen Padilla, who has her own blog, ClassyMommy.com. "And she's the boss of her blog. Even if I try to edit an adjective, she says [I'm] definitely wrong."
Many young people like Kenzie Padilla are doing extraordinary things. Go to this story in Parade to learn about the achievements of these kids, who are making a difference before they're able to vote or drive a car.
Kenzie and her brother, Kyle donated 23 books to the organization Pack for a Purpose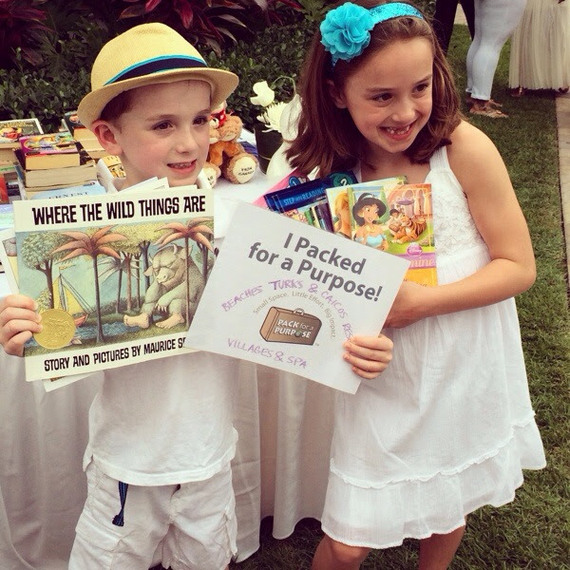 All photos used with permission. Courtesy Colleen Padilla
Related
Popular in the Community