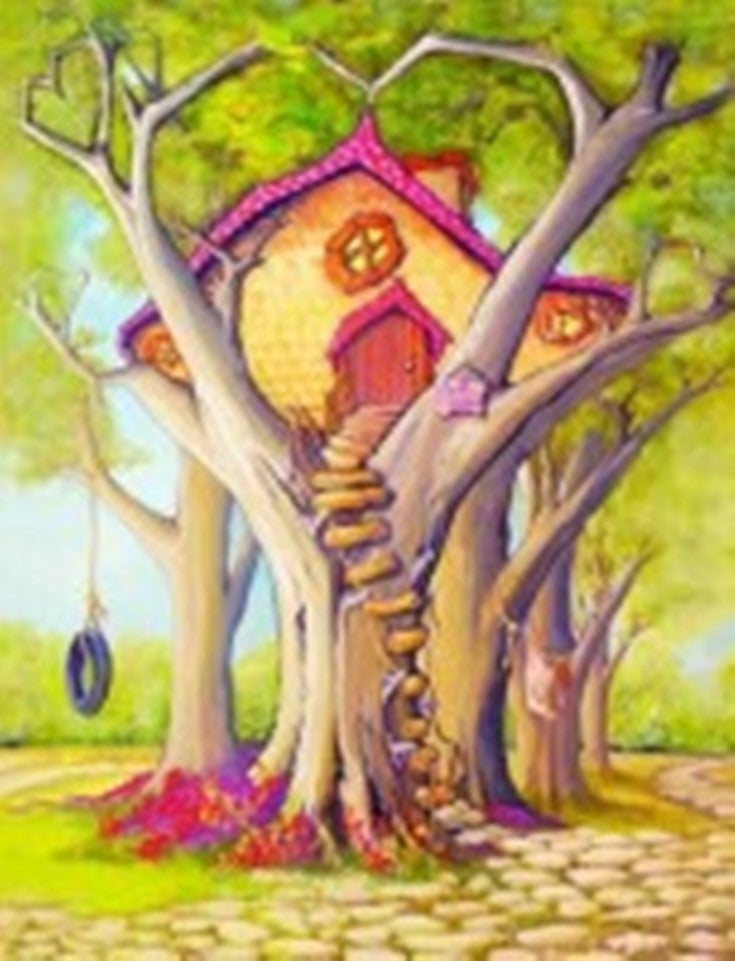 Most schools don't have the time to emphasize artistic expression, yet so many of our children love to draw and paint and create in different ways. They need to know you appreciate this form of expression whether they are uniquely talented or just find it pleasurable.
It's common for kids to draw and even for parents to hang up their drawings in their rooms and on the refrigerator. But do we talk to them about their creations? It's a great way to learn about them and what ideas and interests they have.
Suggestions for Building Artistic Expressions
1.Provide lots of creative materials from the usually crayons and papers, to notebooks of plain white paper and colored paper, acrylic paints, a wide range of brushes of different thicknesses, everyday spatulas and other kinds of spreading utensils.
2.Set up a place that can remain messy so an unfinished project can be returned to. Cover a table and even the floor, so kids are free to experiment without worrying you and them about cleaning up.
3.Give them a range of art books so they can see what other kids and adults have created to expand their visions.
4.Lend them your phones or cameras so they can take pictures outside that might stimulate fascinating art work.
5.If and only if they are interested, enroll them in art classes often given for kids at libraries, colleges, and art leagues in your locale. Try to find classes that aren't too structured so they can easily express themselves rather than feel it's like going to school.
6.Join in if you're so inclined or even if you're not! You may find experimenting opens your eyes to what intrigues your kids.
7.Not only hang their work loosely around the house, /but designate certain areas with lots of space around them to highlight their importance.
8.Discuss their work with them. Do not tell them what you think they've done or what their art work is about. Ask them to describe what's going on in the picture.
9.Many pictures are narratives. They tell stories about what the kids are thinking about. If you are too quick to say what you think it's about, you foreclose their ideas.
10. If you want to praise their work, do so specifically. Refrain from just saying, "Good job" because it's too general and doesn't differentiate one piece from another.
Comment on colors and shapes and textures.
11. Introduce the difference between abstract and realistic art work. Your kids may already be aware of that. Don't judge one way or another and often abstract and representational works are mixed.
12. As the works accumulate, create an art library. Decorate boxes and folders with your kids to keep their works preserved and dated. You and they will see how their creations vary and they will appreciate how much they are accomplishing and expressing.
When you are enthusiastic about their creations, try not to think too far ahead and worry you are creating a future starving artist. This isn't time to think about careers in art, just a time to express oneself in artistic ways.
In addition, don't worry if your child isn't actually very talented however you define that. This is a time for self-expression. It is a time for your child to learn about themselves through artistic endeavors. And it's a time for you to get to know your child even better and strengthen your bond with them.
Laurie Hollman, Ph.D., is a psychoanalyst, painter and author of Unlocking Parental Intelligence: Finding Meaning in Your Child's Behavior found on Amazon and wherever books are sold.
Visit her website at www.lauriehollmanphd.com and read more about parental guidance and peruse her wide range of paintings.
Calling all HuffPost superfans!
Sign up for membership to become a founding member and help shape HuffPost's next chapter
This post was published on the now-closed HuffPost Contributor platform. Contributors control their own work and posted freely to our site. If you need to flag this entry as abusive,
send us an email
.