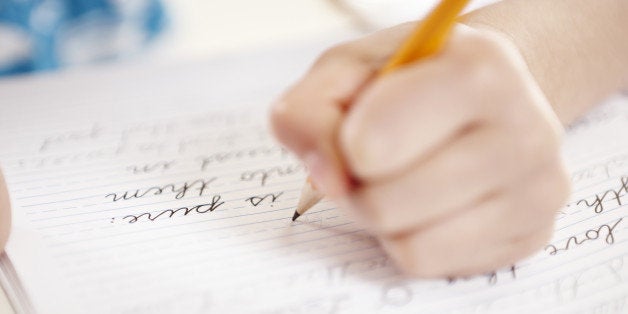 They may be young, but they're already tackling life's big questions.
KidSpirit, an online magazine that encourages teens to write about topics like faith and spirituality, is featuring some of its best young writers at the non-profit's 2014 award ceremony in New York City on November 9.
This year's winners were selected by 50 teen editors working on seven editorial boards. Since KidSpirit's inception, submissions have come from hundreds of writers in 15 different countries, including the United States, Canada, Great Britain, India, Pakistan, Indonesia, Nepal, and China. This international reach creates the opportunity for cross-cultural conversations, since a writer in rural America may have articles edited by a teen editor in China.
The award categories included feature writing, poetry, and artwork, among others. The most popular pieces are featured in KidSpirit's annual print magazine.
The magazine's founding editor, Elizabeth Dabney Hochman, said that hundreds of writers have contributed since KidSpirit began publishing in 2009. In her experience, many of the writers involved are surprised that others want to know what kids think about the big questions.
"Kids sometimes feel marginalized when it comes to these big issues," Hochman told HuffPost. "But if you make assumptions about kids when they're growing up, they won't be equipped as adults to take issues about their own lives seriously."
Hochman hopes the writers attending this year's award ceremony will leave with a deeper sense of their common humanity and feel empowered to continue having these important conversations.
Here are four young award-winning teens who were brave enough to use the written word on KidSpirit to explore their spirituality.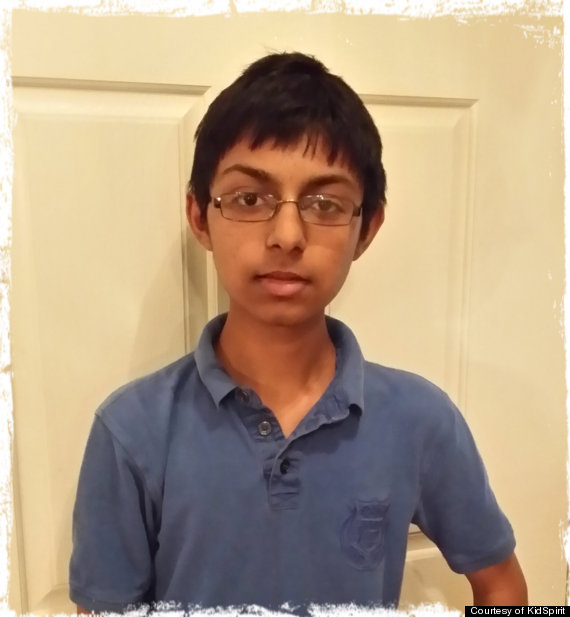 Nimai Agarwal, 15
Maryland
Poetry Winner
Nimai is a 10th grader who attends Stanford University's Online High School. He has been writing for KidSpirit for the past three years and enjoys the opportunities the magazine has given him to learn about others' viewpoints. Nimai practices Vaishnavism, a monotheistic tradition within Hinduism, and much of his writing for KidSpirit deals with his relationship with his faith. He tells HuffPost that he spends at least one hour deep in meditation every day.
"Religion is a way for me to look at the world and look at myself," Nimai said. "It explains the world in a way which makes sense."
In his award-winning poem, "What Is A Hero?" Nimai writes about how every hero needs to conquer his soul before trying to save the world.
To face oneself takes strength of mind
And to accept one's faults and flaws of kinds,
The true enemy is within,
The greatest hero can look inside.
Nimai isn't sure yet what career path he'll take. What he does know is that he'd like to find a way to combine his favorite subjects -- writing, history, and art. The teen has been working on a fantasy novel for the past few years and hopes to have it published soon.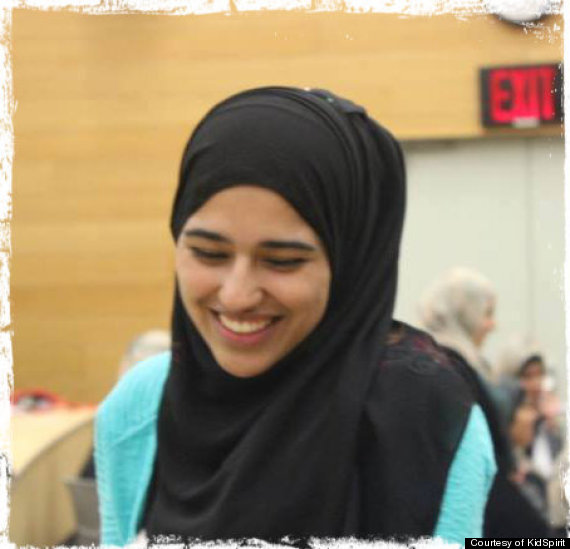 Misbah Awan, 16
New York
Features Winner
Misbah Awan is a Pakistani American student at The Young Women Leadership School in Astoria, Queens. She works with KidSpirit throughout the school year, editing papers and talking to fellow teens about religion, philosophy, and other big ideas. Although the young woman hopes to one day become a pediatric neurologist, she is certain that she'll always be a writer who is involved in social justice.
In her essay, "Uncovering The Hijab," Awan wrote about how wearing the Islamic headscarf is a personal choice that some Muslim women make to express their devotion to God.
The hijab cannot be taken away from me because, although it is a physical thing on my head, it has become more of a spirit. It is alive. And it has become a part of me.
Misbah told The Huffington Post that her faith is her "home state."
"It's my way of life, my personal journey, a jihad (personal struggle)," she said. "It grounds me and makes me stable."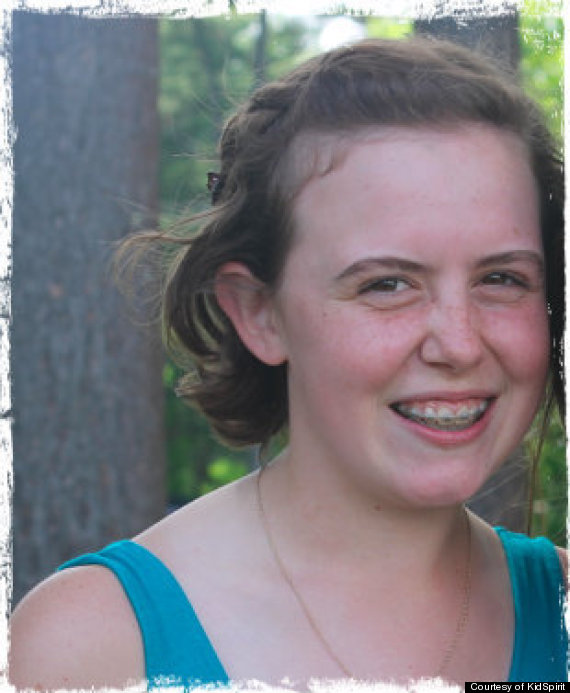 Gracie Griffin, 15
Maine
Interfaith Connections Winner
Gracie Griffin is a sophomore at Yarmouth High School in Maine. She tells HuffPost she's been writing for as long as she can remember and appreciates KidSpirit's willingness to feature articles about spirituality. Gracie says that her religion, Quakerism, is a big part of her life. The most important thing it has taught her is the "power of reflection."
"What I love about Quakerism is that it gives you a lot of room to express yourself and explore to find what resonates true for you," Gracie told HuffPost. "The ideals of Quakerism are very easy to follow, as they are what many people do just to be a good person."
The idea for her winning essay, "The Ultimate Superpower," emerged while Gracie was attending a Quaker Meeting. There are no ministers or leaders during the session -- "no one speaks at all until someone is moved by the Spirit to share a message," Gracie writes. In that silence, the young woman began to hear herself and work through the issues that were troubling her soul.
Truth can take us places. It can lead us to conclusions or back to beginnings. Truth can be our best friend or our worst enemy. Truth can slap us in the face and leave us spinning, unsure where to turn next. Yet, through the power of reflection, we can find truth right beside us. The power of reflection is something that continues to astound me, and I hold it very close to my heart.
Gracie hasn't decided on a career path yet, but is exploring the idea of traveling and writing about her adventures.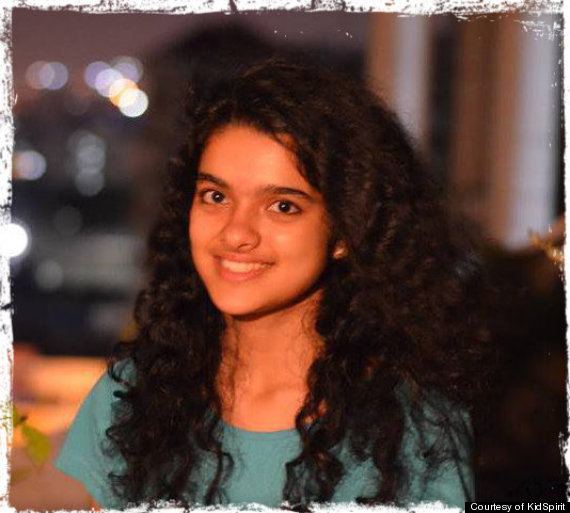 Swastika Jajoo, 17
India
Poetry Winner
Swastika is an international winner. She is pursuing a degree in English from Lady Shriram College in New Delhi. Swastika sees poetry as her "window to the world."
The young woman was raised in a Hindu family and believes that "all religions are one" since "they point toward a common goal or notion of progress."
"I see religion as a choice every man makes in order to give direction to himself by accepting the presence of a power that transcends his own potentialities and is all-encompassing," Swastika tells HuffPost. "This power becomes the destroyer of egotism and fosters spiritual growth and a deeper understanding of oneself and one's world. It also promotes conscious understanding and embracing of the moment. Every moment."
How it pains me-
This illicit legitimacy,
Of truth being true.
In times like today
Every truth is but contextual,
Woven intricately and
Manipulated shrewdly
To gratify man's ego.
Swastika is contemplating becoming a politician in the future, but she is currently content with focusing on writing poetry.
Related
Before You Go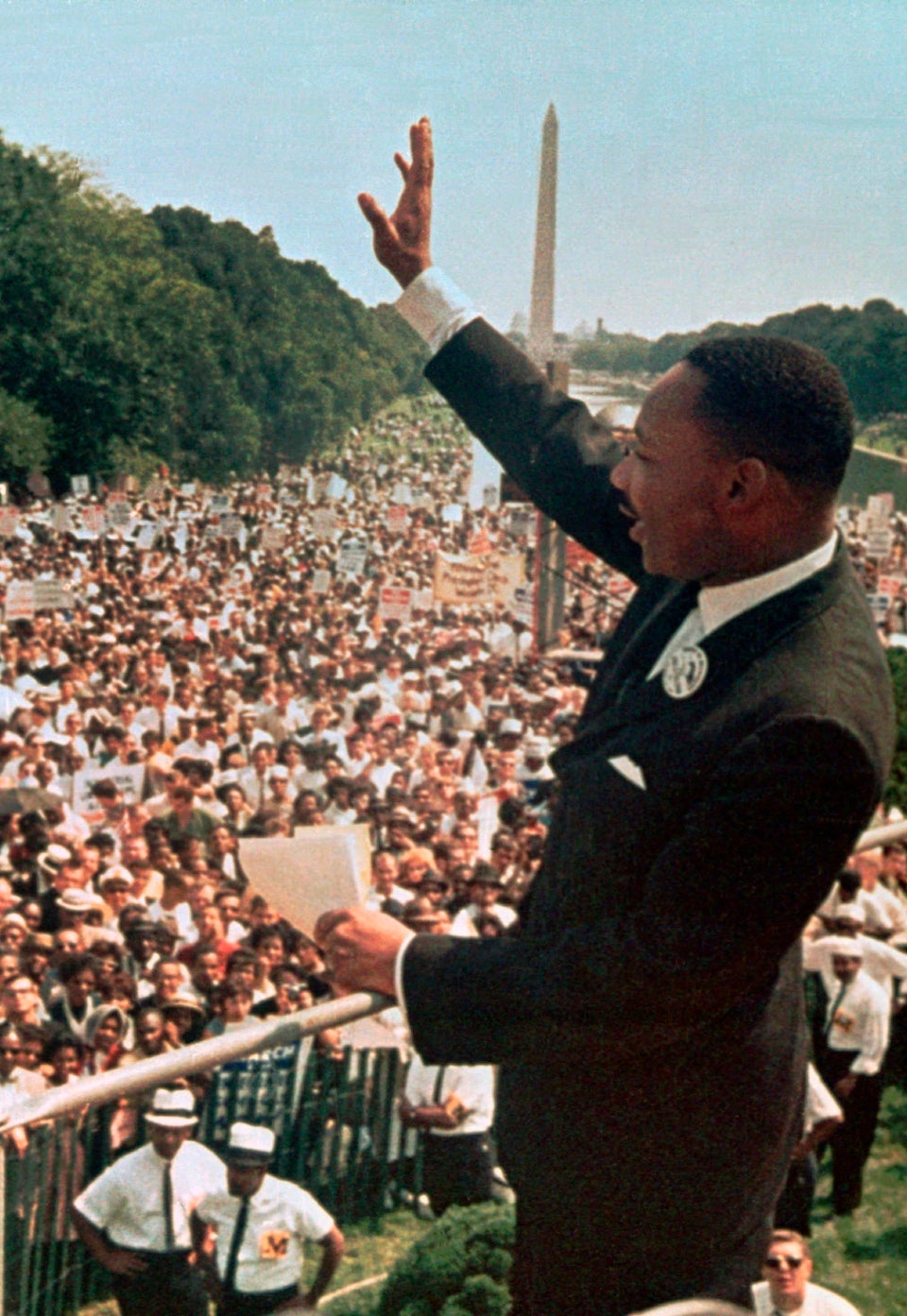 Quotes By Inspiring Religious Thinkers