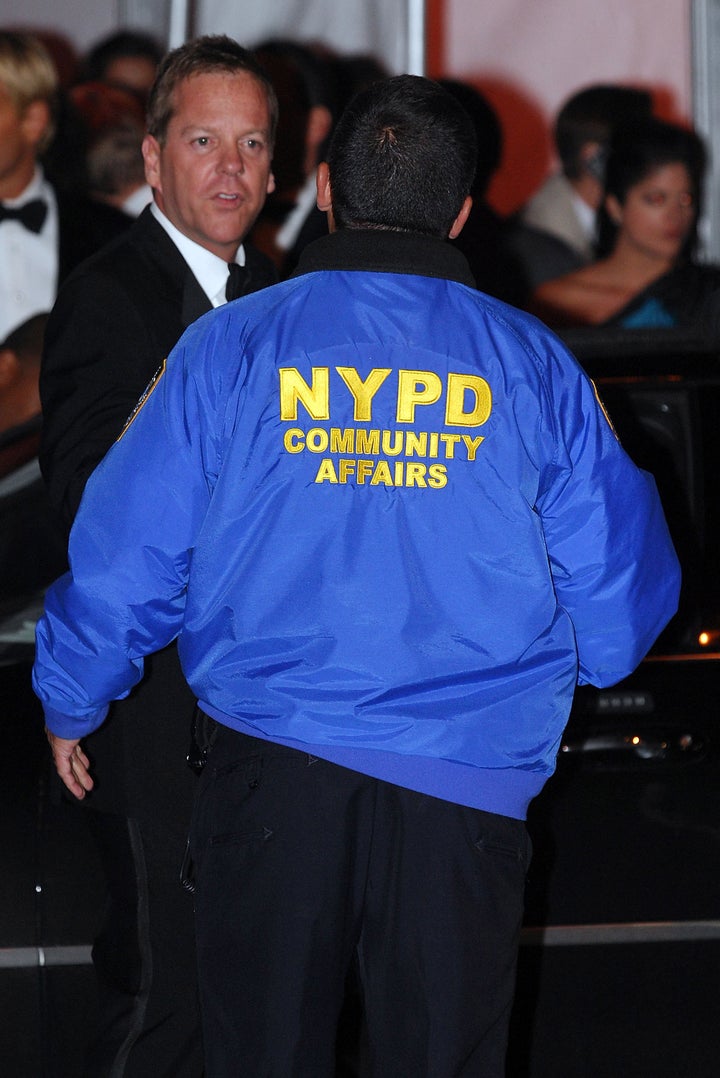 UPDATE:
Brooke Shields, via a rep, is denying she had anything to do with Kiefer Sutherland headbutting a designer Monday night, as is detailed below by multiple sources. The flack told TMZ that "Jack did nothing inappropriate. It's not clear what caused Keifer to do what he did":
Brooke's reps tell us Jack, who designs clothes for Brooke, "did absolutely nothing to her."

But here's where the plot thickens. We asked the rep, "Did Jack touch her?" Their response -- "We don't know.".
Meanwhile, Wednesday morning Page Six reported the incident and says Kiefer seemed intoxicated:
According to one eyewitness account, "Sutherland was really drunk and he got accidentally bumped by McCollough. They started arguing and then he just head-butted him."

A spy who had spotted Sutherland earlier in the evening at the Gramercy Park Hotel's Rose Bar tells Page Six, "He was running around wearing a giant feather boa and acting totally crazy.
And the NYDN also reports Sutherland's intoxication:
McCollough told investigators Sutherland "was drunk and obnoxious and wouldn't back down or be logical."

He said Sutherland "pulled this stupid wrestling move like a teenager," then slammed McCollough in the face.
And TMZ says DESPITE what Shields says, she WAS involved:

According to one law enforcement source, "Brooke was definitely involved."
PREVIOUSLY:
Kiefer Sutherland was all smiles on the Met red carpet Monday night, but according to reports he hurt and maybe broke a designer's nose hours later at an after party.
According to the New York nightlife website Guest of a Guest, which says it has three separate confirmations of the incident:
Apparently Keither [sic] Sutherland HEAD BUTTED Jack McCollough so hard that he BROKE the designer's nose!

While guests like Mary-Kate Olsen, and Kirsten Dunst looked on, the actor apparently was upset over Brooke Shields.
McCollough is one half of design duo Proenza Schouler.
Tuesday night TMZ also reported on the story, saying a police report was taken and the fracas is under investigation:
We're told witnesses say the alleged victim -- Proenza Schouler designer Jack McCollough -- allegedly knocked Brooke Shields over and Kiefer saw it happen. The witnesses say Kiefer went over to the man and told him to apologize to her. At that point they say McCollough pushed Kiefer and the actor responded with a headbutt.

Sutherland, 42, and Shields, 43, go way back, having costarred together in 1996's "Freeway." Unfortunately for Sutherland, reports TMZ, he is still on probation from a previous DUI so this could be bad for his legal situation.
Scandal: what young designer just got headbutted at the SubMercer by Keifer Sutherland. Over Brooke Sheilds!
Shields and McCollough, both seen Monday night at the Met: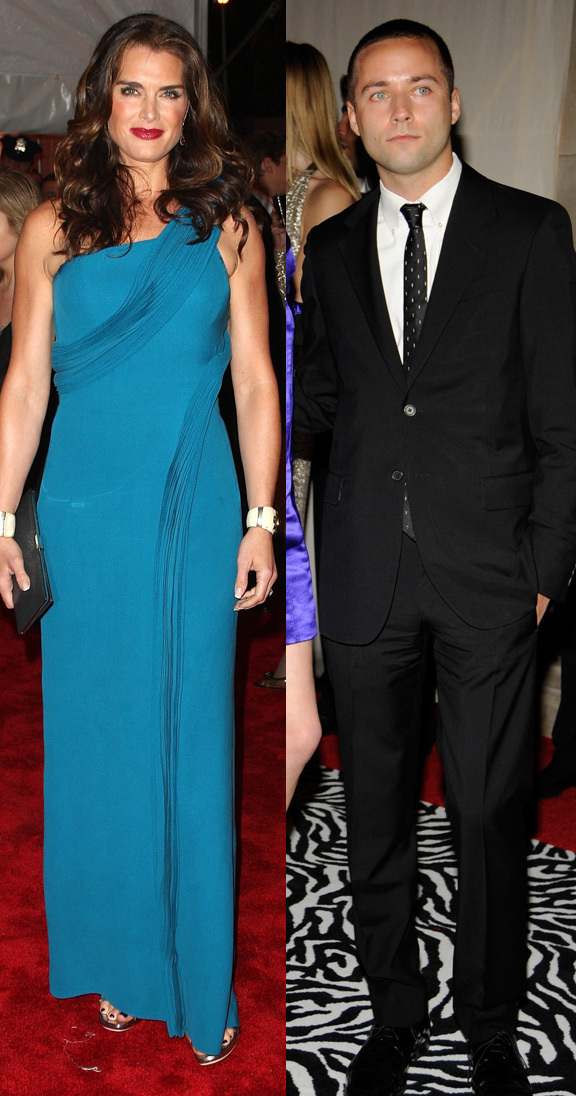 Popular in the Community